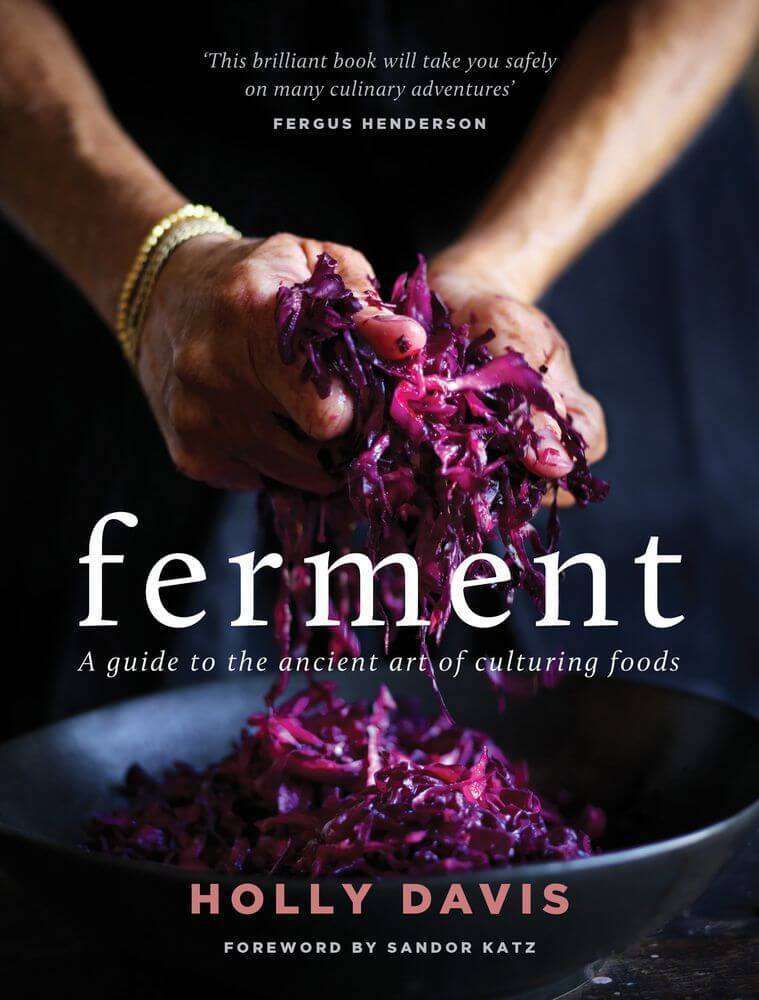 Ferment A guide to the ancient art of culturing food
A beautiful hardcover book bursting with practical guidance and recipes for delicious live probiotic dishes and ideas for their use.
Read More
Notify me when back in stock
What does your favourite farmhouse cheese have in common with crusty sourdough bread, a glass of sparkling ginger beer or a bowl of marinated olives? The answer is each is a product of fermentation, a process that harnesses good bacteria in order to preserve ingredients and transform them into uniquely delicious foods with remarkable health benefits.
In this beautiful hardcover book, wholefood pioneer Holly Davis shares familiar and lesser-known recipes, as well as the wisdom and experience accumulated over 40 years of teaching fermentation techniques around the world. Her gentle and thorough guidance guarantees you will find a place in your home for one or more ferments that make your heart and stomach sing.
The perfect gift for someone new to the world of fermentation and also for the seasoned expert.
(BK-FERMENT)
Customers Also Bought