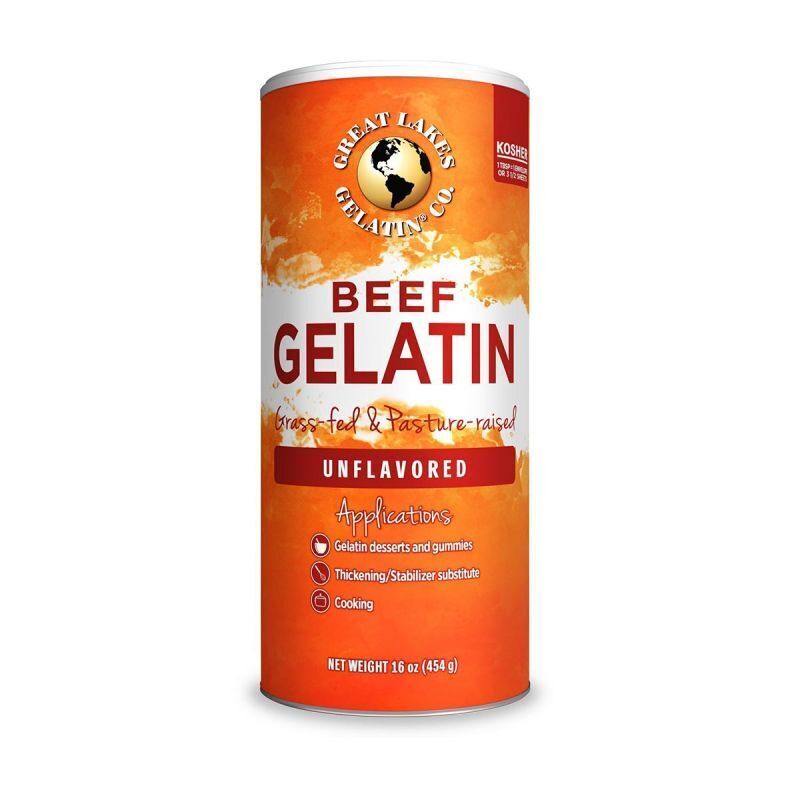 Great Lakes Gelatin, perfect for making jelly and gummy bears.
Read More
Notify me when back in stock
Great Lakes Gelatin is produced from pasture-raised beef cattle hides from Brazil. It is derived from further processing bovine collagen which gives it the ability congeals the liquids it is added to. It's perfect for;
Adding to sauces
Making jellies and puddings
Adding to smoothies
Great Lakes Gelatin gelatin is an easy-to-use powder which has an indefinite shelf life when stored in a dry, well ventilated environment.
One tablespoon gels approx 500mls of liquid.
Lemon and Maple Jelly Shapes
½ cup freshly squeezed lemon juice
4 ½ Tbsn Maple Syrup
1 ½ Tbsn Gelatin
6 caps Biokult (optional)
Directions
Add half the lemon juice and all of the maple syrup into a small saucepan.
Heat gently on the stove and sprinkle in the gelatin, whisking quickly to avoid lumps.
Once the gelatin has dissolved, turn off the heat and add in the remaining ¼ cup lemon juice.
Allow to cool.
Sprinkle in the Bio-kult capsules and whisk again.
Pour into silicon moulds and place on a flat surface in the freezer for approx.15 – 20 minutes.
Turn out of mould and store in a container in the fridge.
Makes approx. 24 jellies.
A serving of 4 jellies gives the equivalent of 1 cap of Bio-Kult
(GL-GEL)
Size: 454g
Serving size: 1/2 Tbsn (7g)
Servings per container: 64
Ingredients: 100% pure bovine gelatin.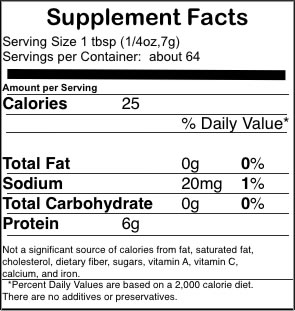 | | |
| --- | --- |
| SKU | GL-GEL |
| Brand | Great Lakes |
Customers Also Bought