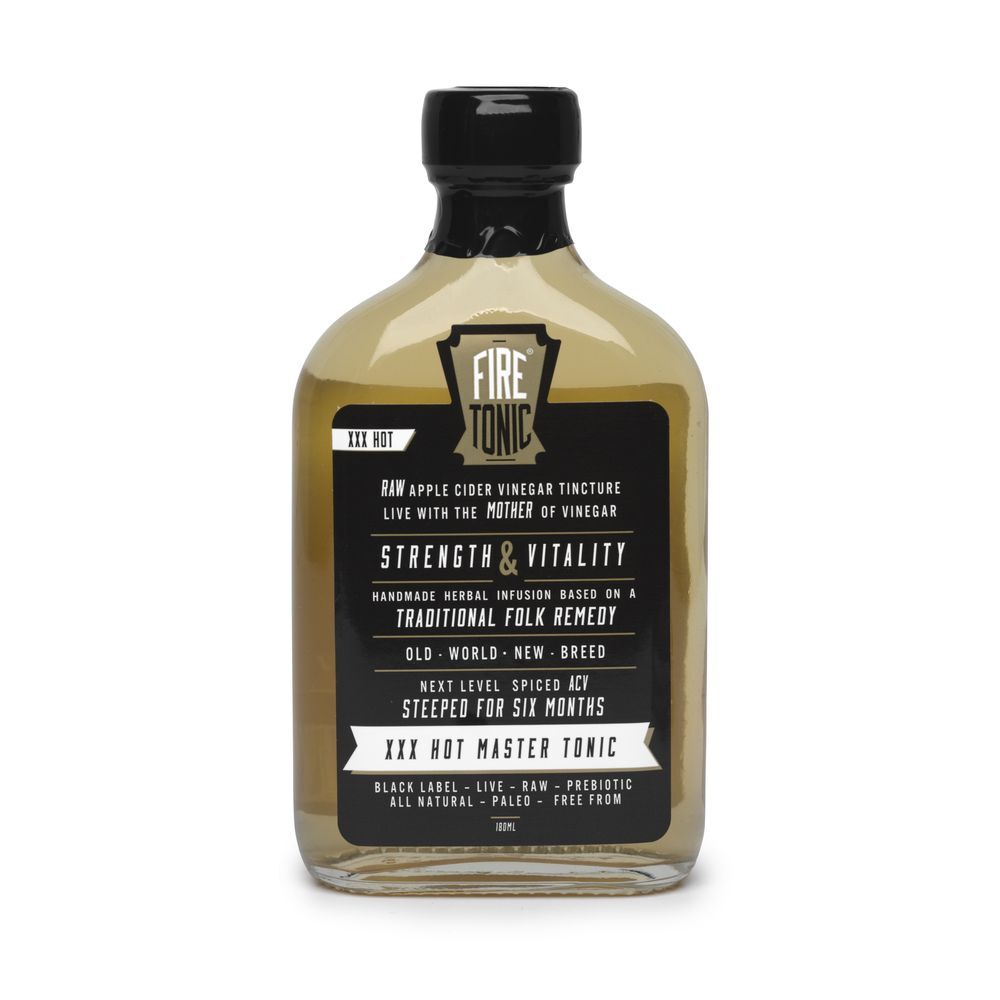 Hilbilby Fire Tonic - Black 180ml
A potent immune boosting herbal infusion. Once you go BLACK ... well, you know the rest!
Read More
Notify me when back in stock
Steeped for a minimum of 6 months with extra chillies & Szechuan pepper this limited release XXXHot Black Label FiRE TONiC ® is not for the feint hearted. It's more suited to fearless FiRE TONiC ® heads, looking for an extra hit of eye-popping awesomeness.
Black Label Fire Tonic is NEXT LEVEL Good Juju ... Black Gold ... Torquay Tea!!!
Adapted from a traditional Folk recipe and handmade in Torquay (on the Surf Coast), Fire Tonic is a raw, unfiltered apple cider vinegar (ACV) tincture, alive with the Mother of Vinegar. This herbal infusion is a potent immune booster and metabolic stimulant and is recommended as daily health tonic 5ml - 15ml 1 - 3 times per day.
This 'liquid gold' folk remedy, is a great way to kick start everyday and keep on top of whatever ails you.
Suggested Use:
This herbal infusion can be taken up to 15ml three times per day. For first time use, one capful [5ml] is plenty, then you can increase to 10ml - 15ml - one to three times per day for an extra boost.
Storage:
Store in a cool, dry place.
(HCF-FT-BL)
Size: 180mls
Serving Size: 5mls
Servings per container: 36
Ingredients: ACV, raw local honey, chillies, turmeric, garlic, horseradish, ginger, carrot, celery, red onion, brown onion, apple, orange, lemon, mustard seed, parsley, rosemary, oregano, thyme, juniper berries, peppercorns, bay leaves, Szechuan pepper & Himalayan pink mineral salt.
... many of the ingredients are organically grown at Hilbilby HQ with others sourced fresh locally where possible, each with its own medicinal, health and healing properties.
Customers Also Bought