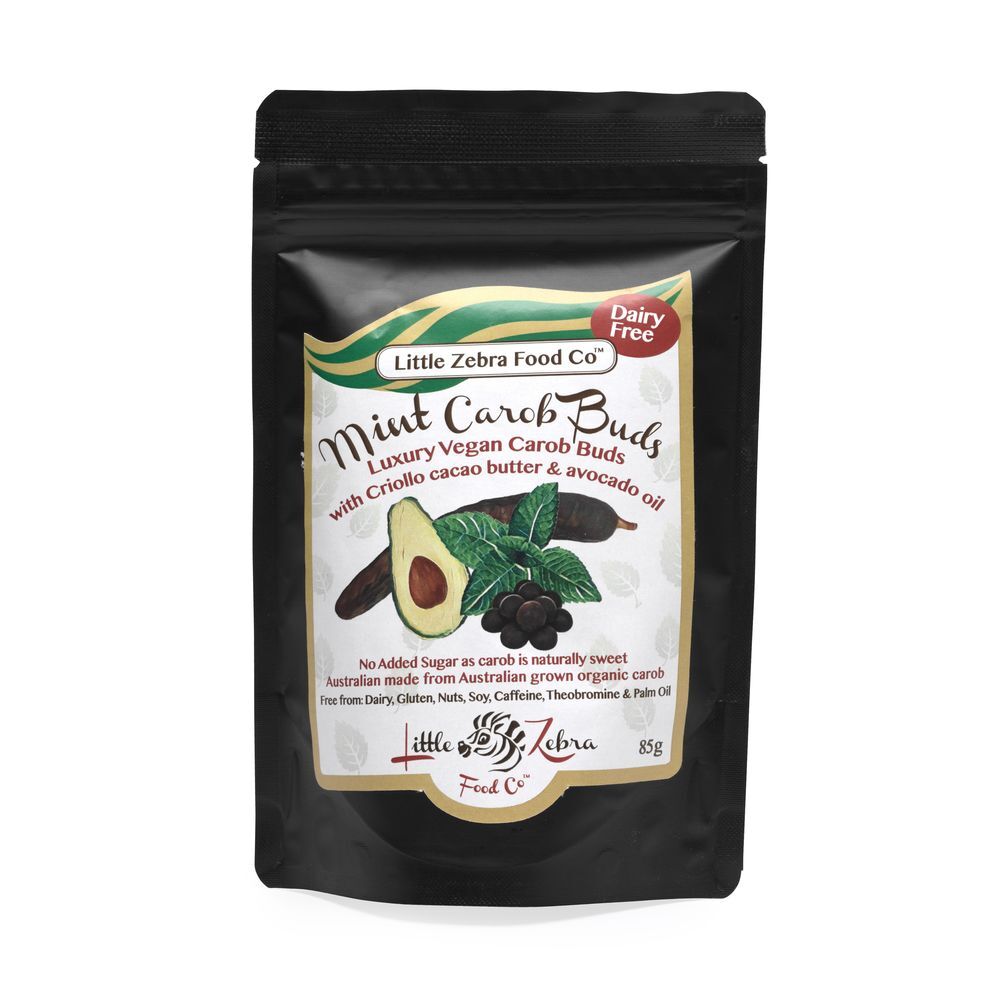 Little Zebra Carob Buds - Mint - 85g
Australian made carob buds with criollo cacao butter & avocado oil, a nourishing and delicious whole food snack!
Read More
Notify me when back in stock
These delicious little gems will satisfy a craving for something small, sweet and nourishing!
Carob comes from the pod of the tropical carob tree. The ripe pod contains a sweet, edible pulp which is dried, roasted and then ground into a powder that is similar to cacao powder. Carob is less bitter than cacao and has a roasted, naturally sweet flavor.
Little Zebra Orange Carob buds are:
Made in Australia, from Australian grown carob
Naturally sweet from the carob - no need for any sweeteners!
Deliciously creamy and flavoured with peppermint oil
Free from dairy, soy, gluten and nuts
Free from caffeine
Free from theobromine (the compound that is toxic to dogs and cats)
Non-GMO
Contains minimum 53% carob.
What's good about carob?
Carob contains polyphenols, which are antioxidants known to reduce the risk of heart disease, and is a good source of calcium (twice the amount of that found in cocoa). It's also free from oxalates which can inhibit the absorption of calcium absorption. Carob contains Vitamins B2, B3 and B6 as well as a variety of minerals.
(LZ-CB-M)
Size: 85g
Ingredients: Organic Carob, Organic Cacao Butter, Organic Avocado Oil, Sunflower Lecithin, Peppermint Oil.
| | |
| --- | --- |
| SKU | LZ-CB-M |
| Brand | Little Zebra |
Customers Also Bought