The Coffee Professor Monk Fruit 4 pack
Enjoy all four flavour combinations of our unique monk fruit concentrate.
Read More
Notify me when back in stock
Monk fruit is a small sub-tropical melon that has been cultivated in the remote mountains of Southern China for centuries. According to legend, monk fruit is named after the Buddhist monks who first cultivated the fruit nearly 800 years ago.
Swathed in sunlight, the non-GMO vine-ripened fruit is hand-picked at the peak of ripeness each fall. It is then crushed, infused in hot water and then filtered. This juice is then concentrated to bring you Monk Fruit Concentrate!
The unique sweet flavour of monk fruit comes from naturally occurring antioxidants found in the fruit.
Perfect for adding a natural sweet flavouring to food and beverages.
Monk Fruit Concentrate:
Has a unique sweet flavour
Is virtually free from calories
Doesn't raise blood sugar
Doesn't feed candida yeast
Refrigeration required.
(MONK-4P-CP)
1 x each Caramel, Original, Vanilla and Hazelnut
Size: 35ml
Serving size: 6 drops
Servings per container: 99
Ingredients: 100% Monk Fruit Concentrate (Siraitia grosvenorii), natural flavours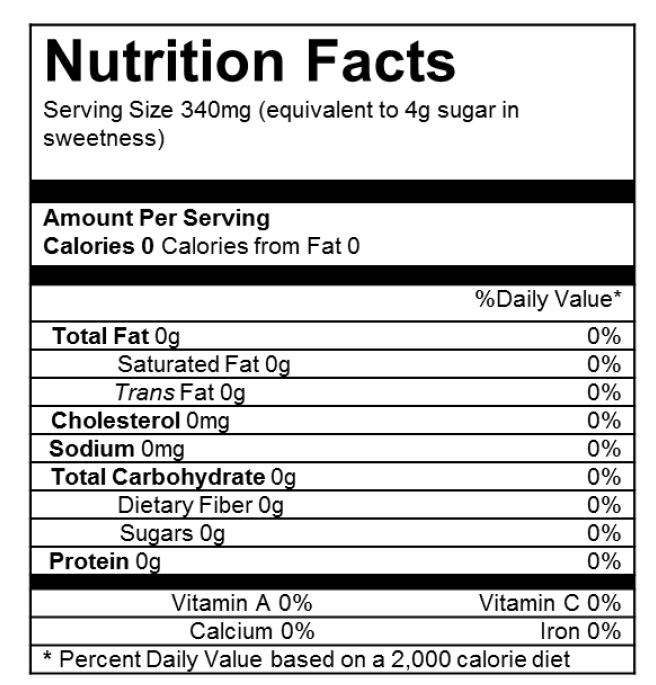 | | |
| --- | --- |
| SKU | MONK-4P-CP |
| Brand | The Coffee Professor |
Customers Also Bought