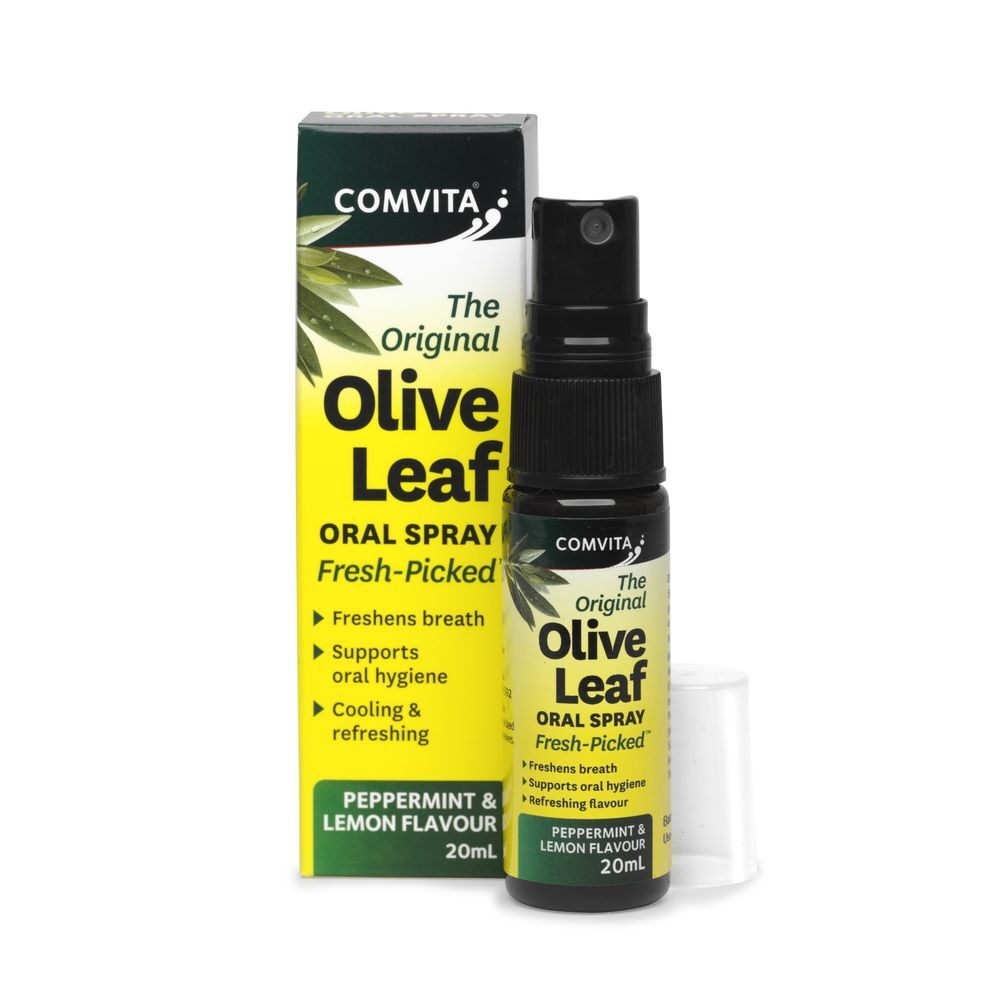 Olive Leaf Oral Spray - 20mls
Support your oral hygiene with this refreshing Olive Leaf Extract spray
Read More
Notify me when back in stock
Olive Leaf Oral Spray combines the powerful effects of Olive Leaf Extract with sage leaf extract to help maintain oral hygiene.
Olive Leaf Oral Spray is naturally flavoured with peppermint and lemon, giving the mouth a cool, soothing and refreshing feeling.
Olive leaf extract comes from the leaves of an olive plant. It contains an active ingredient called oleuropein. This nutrient is thought to contribute to the anti-inflammatory and antioxidant properties of olive leaf extract. ComVita's Olive Leaf Extract is grown, harvested and extracted fresh on ComVita's farm in Queensland.
Olive Leaf Extract is amazing for:
Immune support & general wellbeing – Olive Leaf Extract is traditionally used in Western herbal medicine to support the immune system
Coughs, colds & flu – Olive Leaf Extract is traditionally used in Western Herbal medicine to relieve symptoms of coughs, colds & flu, sore throats and upper respiratory tract infections.
Providing natural antioxidants - Olive Leaf Extract has antioxidant free-radical scavenging properties.
Suggested use:
Spray into mouth by pumping the top 4-6 times as required.
Cautions:
Not to be used by pregnant or lactating women due to sage extract
Storage
Store below 30 degrees.
(COM-OL-SP)
Size: 20mls
Serving size: 2 - 6 sprays
Ingredients: Glycerin, Water, Olive Leaf Extract, Peppermint Oil, Menthol, Sage Leaf Extract, Lemon Flavour
| | |
| --- | --- |
| SKU | COM-OL-SP |
| Brand | Comvita |
Customers Also Bought