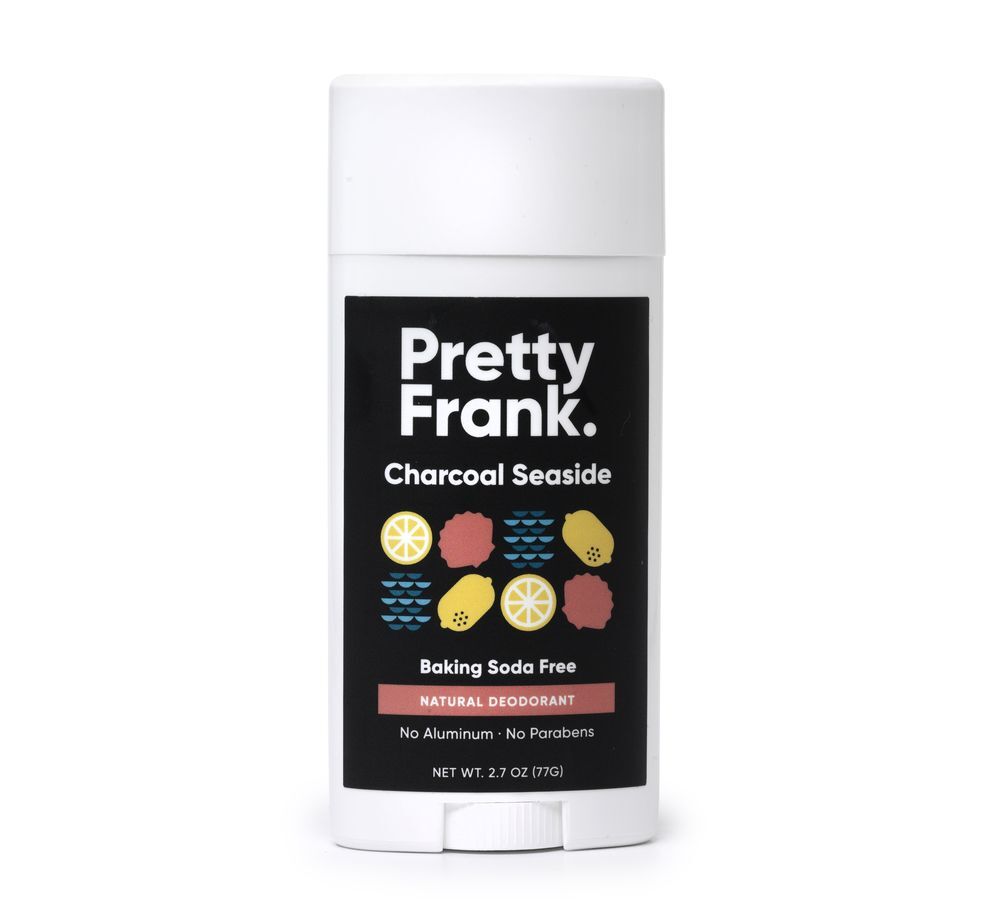 Primal Pit Paste - Charcoal magnesium stick
Charcoal Magnesium Detox Deodorant rubs on clear (so no stains!), is gentle on the pits and best of all the main ingredient Activated Charcoal, works to draw out toxins from your armpits, while absorbing wetness and fight odour naturally.
Read More
Notify me when back in stock
P3 Pure specialise in creating natural deodorants that actually work! The Activated Charcoal in this Pit Paste is designed to reduce odour, while assisting in the expelling of toxins and impurities hidden in your sweat glands caused by the use of aluminium-based conventional antiperspirants. This little power stick will keep you dry all day!
Charcoal Magnesium Daily Detox Deodorant:
The activated charcoal binds to toxins and impurities
Magnesium hydroxide neutralizes the odor caused from bacteria
Soothing Shea butter, Coconut Oil and nourishing Vitamin E rejuvenate and moisturize the skin
Baking Soda Free
Charcoal Magnesium Detox Deodorant is like magic! Rubs on clear — no stains!
Suggested Use:
Apply the Charcoal Magnesium Daily Detox Deodorant to each pit nightly before bed for 2 weeks or as needed to detox. Apply gently into each pit. You'll find that a little goes a long way!
Allow the deodorant to fully absorb into your skin before putting on your top.
BPA-Free plastic cap and glass container. Contents are vegan and biodegradable. Please recycle or reuse container.
Shelf Life:
12 months after opening.
Warning: External use only. Discontinue if irritation occurs. Overuse may stain clothing.
(PP-CHAR-ST)
2.7oz (77g) stick
Ingredients: Magnesium Hydroxide, *Arrowroot (Manihot Esculenta) Powder, *Coconut (Cocos Nucifera) Oil, *Shea (Butyrospermum Parkii) Butter, Caprylic/Capric Triglyceride, Candelilla (Euphorbia Cerifera) Wax, Activated Charcoal (Coconut), Lavender (Lavandula Angustifolia) Essential Oil, Palmarosa (Cymbopogon Martini) Essential Oil, Lemon (Citrus Limon) Essential Oil, Juniper Berry (Juniperus Communis) Essential Oil
*Organic
| | |
| --- | --- |
| SKU | PP-CHAR-ST |
| Brand | Primal Pit Paste |
Customers Also Bought