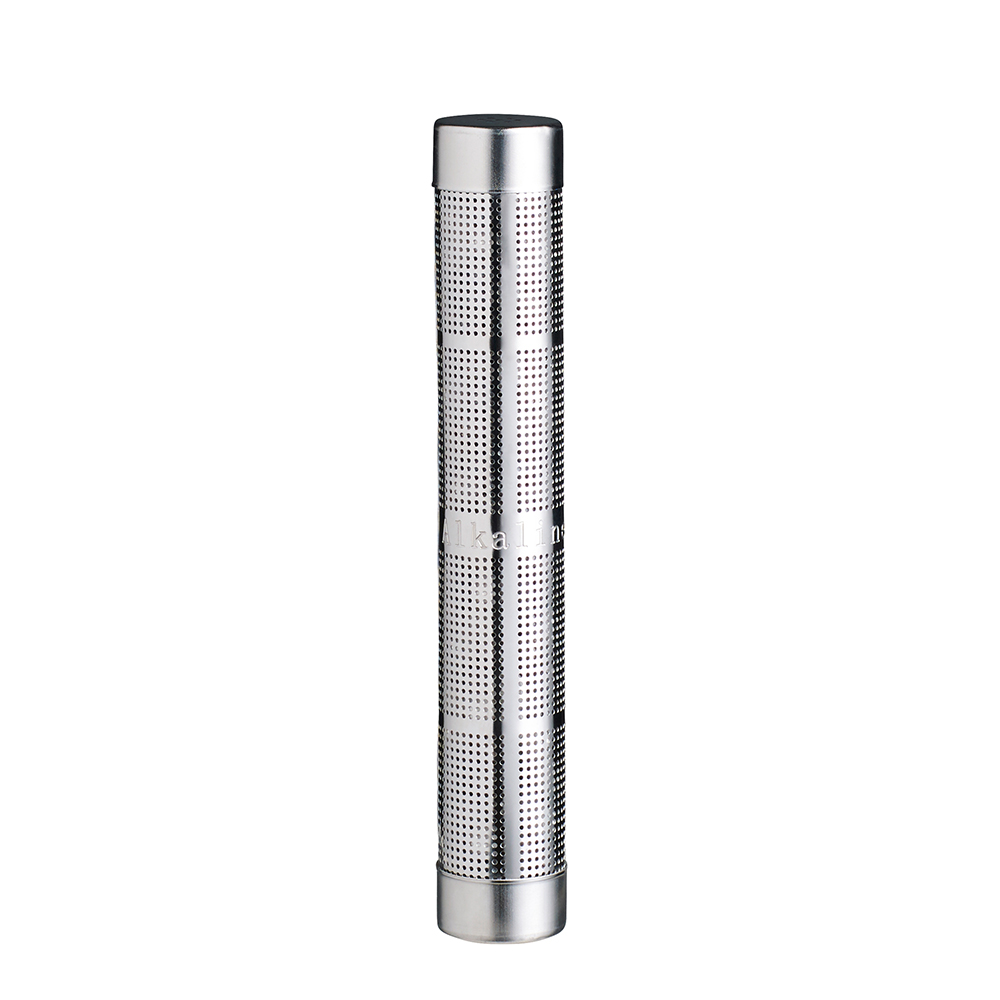 Thankfully Nourished Alkaline Stick
Enjoy mineral rich, clean tasting water wherever you go! Turns common water into high pH, magnesium-rich drinking water
Read More
Notify me when back in stock
Enjoy mineral rich, clean tasting water wherever you go! Turns common water into high pH, magnesium-rich drinking water
Made from food grade stainless steel, the Alkaliser Stick contains natural volcanic minerals including, Zeolite, Maifanshi, Tourmaline and Calcium ion stone to alkalise and mineralise.
Compact in size, this Alkaline stick is perfect for travel and will easily fit into a handbag or backpack.
The longer the Alkaliser Stick is submerged, the strong the ionization, the higher the pH and stronger negative charge (ORP) is attained. If water has strong taste, simply add more water.
Thankfully, our Alkaline Stick:
Turns tap or bottles water into high pH, alkaline water
Contains natural volcanic minerals
Compact in size and perfect for travel
One stick will lasts for 12 months with once a day use!
Suggested Use:
Simply submerge the stick in 500mls of water and allow to sit for 5 - 10 minutes. Enjoy your alkaline water!
Capacity 300 litres (approx 12 months of use in a regular drinking bottle - one fill per day).
Do I need to clean the Alkaline stick?
You don't need to clean it. It can be stored in your drink bottle immersed in water or if you take it out, just dry it and keep it dry before the next use. However, if you do need to clean it for any reason, DO NOT use soap. Just place in hot water from a kettle for 15 minutes and allow to ry for 24 hrs. Do not clean unless necessary, as this consumes the minerals quickly.
How long does it need to be submerged for?
It takes 12 to 15 minutes to reach full mineralisation in a 1L drink bottle, but water will be alkaline within 60 seconds of being in water.
How long does it last for?
If you leave it in your drink bottle and refill once a day it will last around 12 months. You know when it is losing effectiveness when the taste of the water doesn't change anymore.
What do I do with it once it doesn't alkalise the water anymore?
The Alkaline stick is completely non-toxic, so it can go in general waste bin when the minerals have been all used up.
(TN-ALK)
1 Alkaline Stick
Size: 13.5cm long x 1.5cm diameter
Ingredients: Natural volcanic rocks in a stainless steel casing.
| | |
| --- | --- |
| SKU | TN-ALK |
| Brand | Thankfully Nourished |
Customers Also Bought