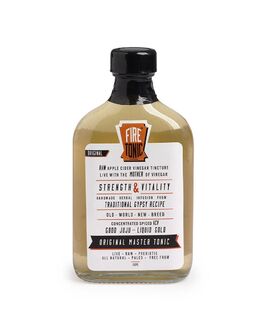 Hilbilby
Fire Tonic is a raw, unfiltered apple cider vinegar (ACV) tincture, alive with the Mother of Vinegar....
$20.00
Customer Care
Contact us
If you have any questions please contact us either by phone or email. We'd love to hear from you.
Email us for anything else
Newsletter
Go in the draw to WIN our monthly giveaway & stay up to date with the latest in nutrient-rich living.