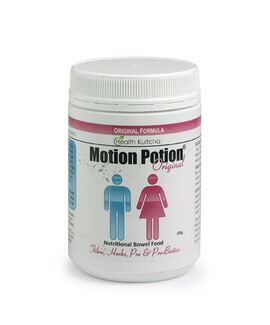 Health Kultcha
Motion Potion is a naturopathically formulated bowel nutrient powder. Its unique formulation encourages normal bowel movement ...
$44.95
Customer Care
Contact us
FREE Shipping on orders over $99 within Australia! Excludes Express Post and International orders
Email us for anything else
Newsletter
Go in the draw to WIN our monthly giveaway & stay up to date with the latest in nutrient-rich living.