This breakfast Panna Cotta is such a delicious and nutrient rich way to start your day. It's also a wonderful way to incorporate quality grass fed gelatine into your diet. The Panna Cotta can be made the day before and makes an impressive breakfast or brunch for family and friends.
For this recipe you will need dariole moulds. I use 120ml moulds but you can use 200ml mould if you prefer. You will also need granola, which we I have included the recipe below. The granola should be made at least a few hours before if not the day before.
Makes 6 x 120ml moulds or 4 x 200ml moulds
Panna Cotta ingredients
Spray oil for the moulds (you can also use oil & a brush)

250ml pouring cream

125ml honey

60ml boiling water

500g Greek yoghurt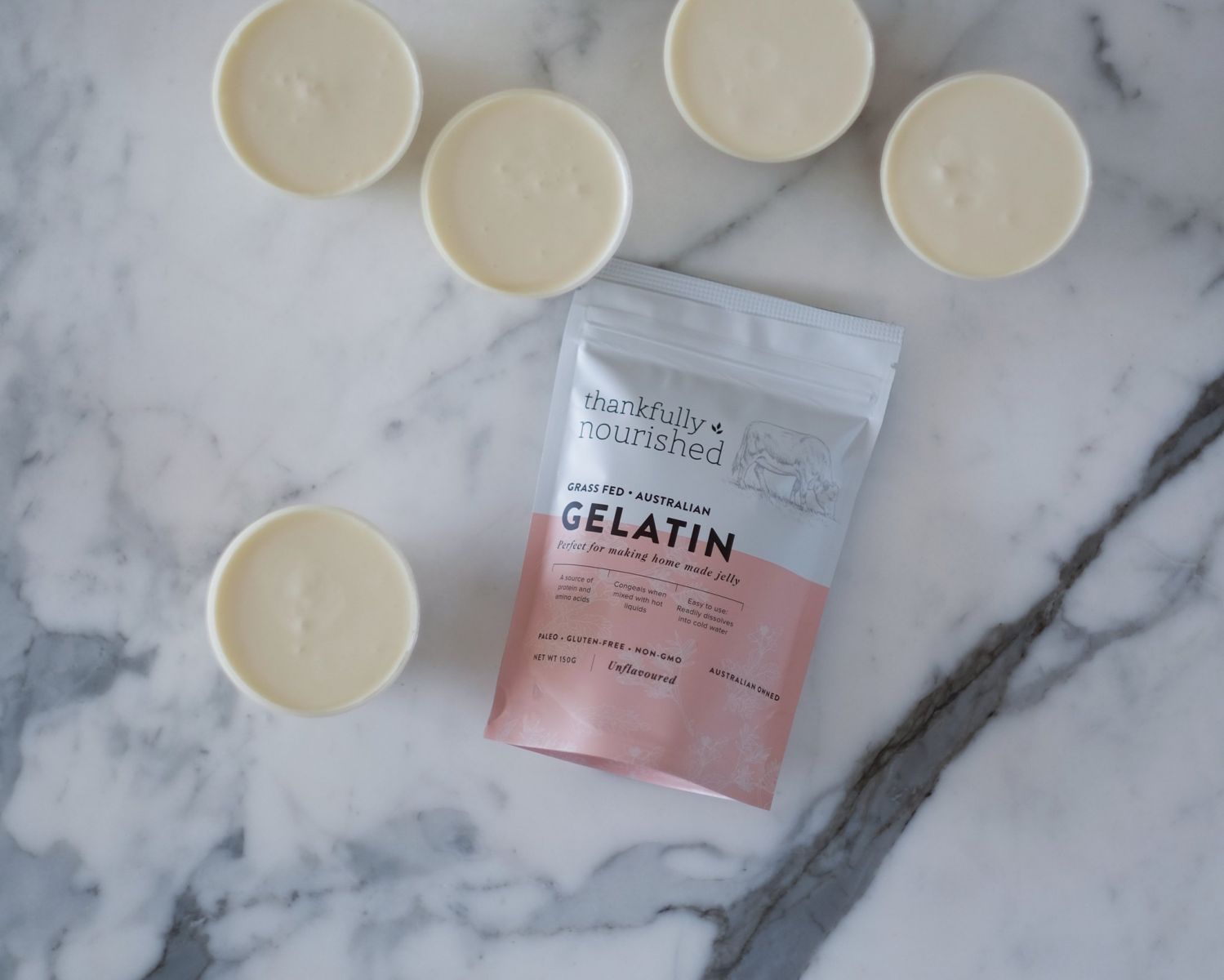 Panna Cotta method
Grease the dariole moulds with oil. Place on a baking tray.

Place the cream and honey in a small saucepan over low heat.

Cook while stirring for 2 minutes or until the honey dissolves.

Place boiling water in a heatproof bowl.

Sprinkle with Thankfully Nourish Gelatin and whisk with a fork until the gelatine dissolves.
Set aside for 5 minutes to cool slightly.
Stir the gelatine mixture into the cream mixture until combined. Set aside for 30 minutes to cool.
Add the yoghurt and whisk until combined.

Divide the cream mixture among the prepared moulds.

Cover with plastic wrap or a second baking tray and place in the fridge for 4 hours or until set.
To serve
Invert dariole mould into a serving bowl or plate

Place 2 or 3 tablespoons of granola beside it and surround it with your favourite seasonal fruit

Now drizzle the top of the Panna Cotta with honey and enjoy!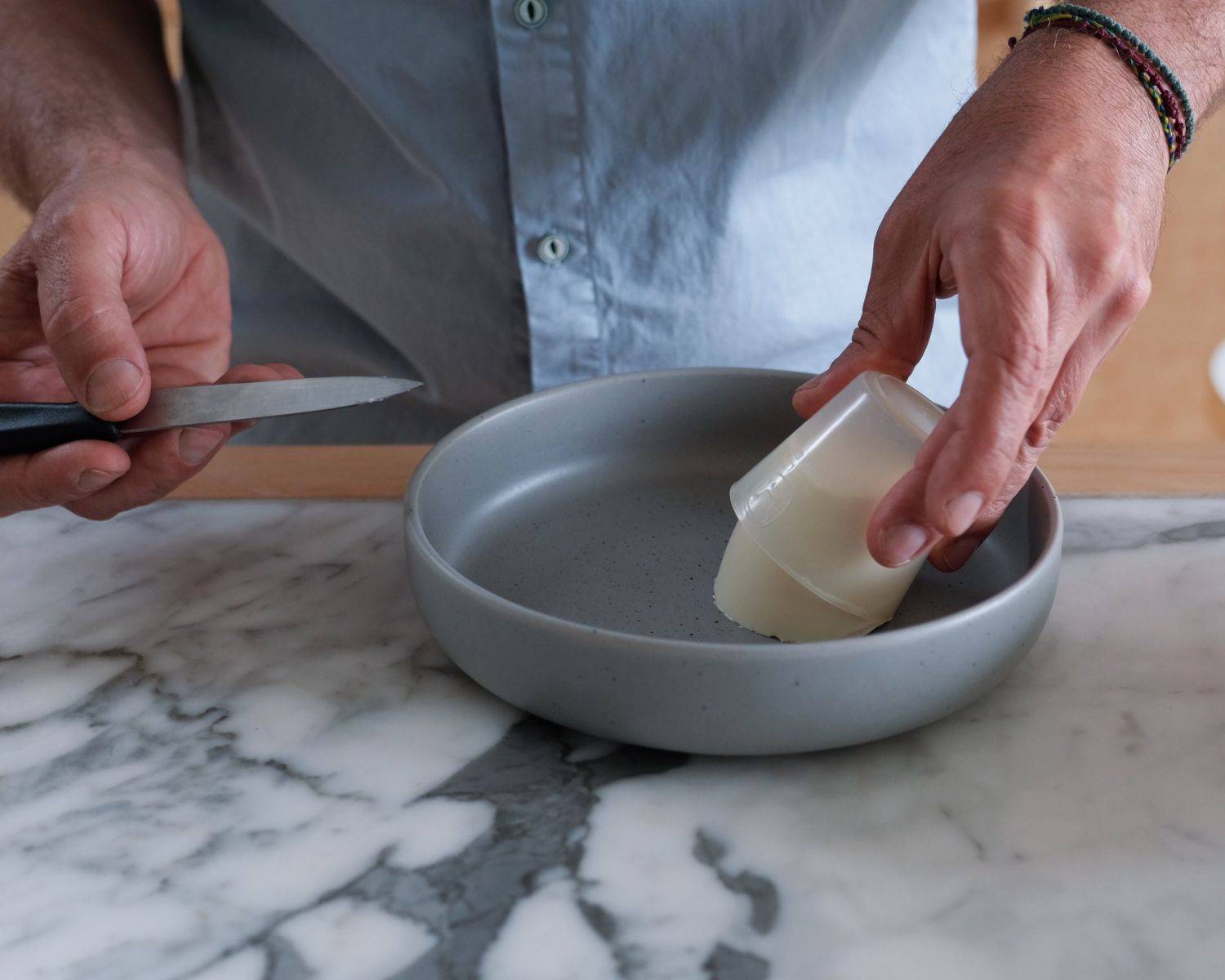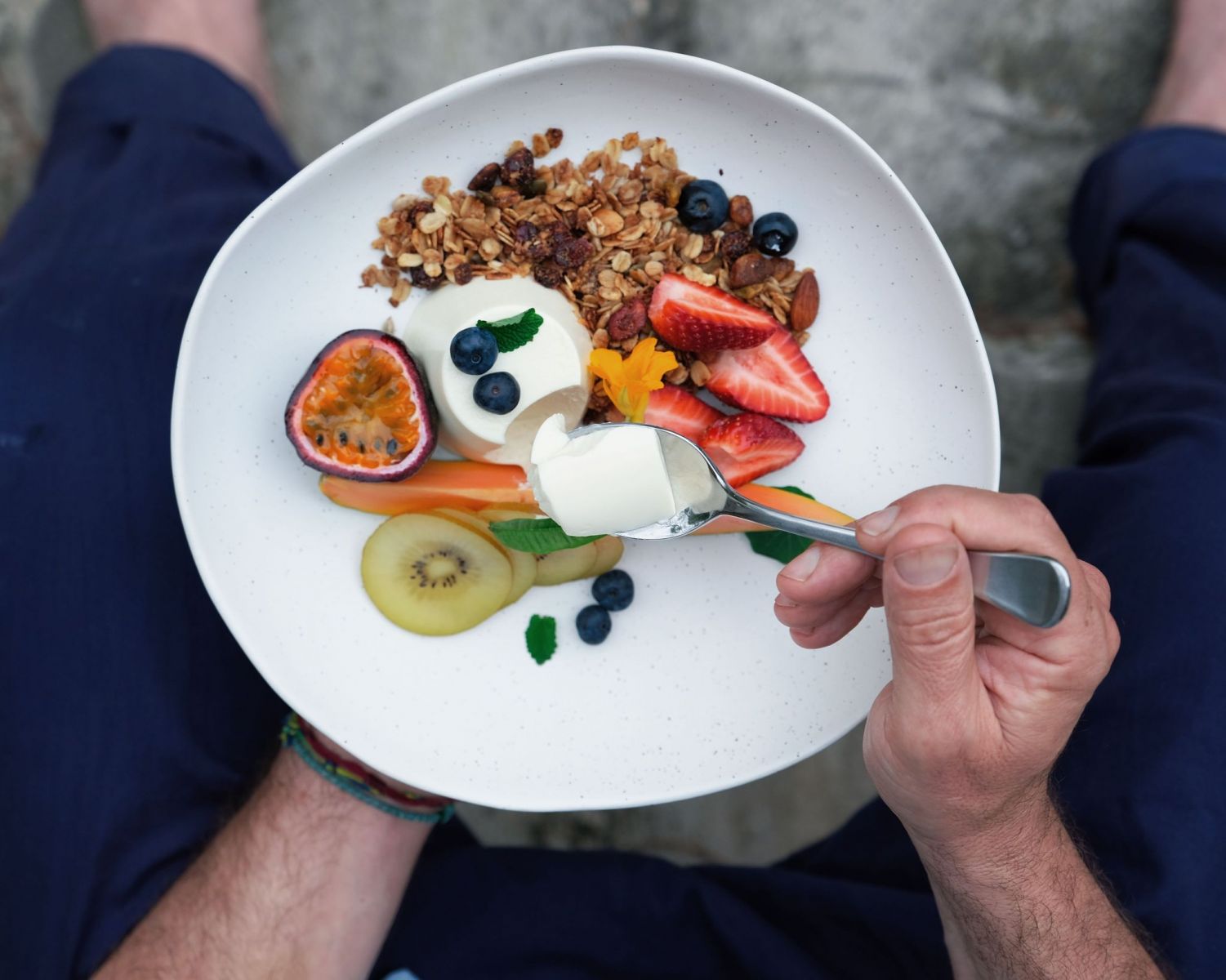 Granola ingredients
400g oats

80g coconut sugar or panela

50g Honey

50g coconut oil

2g ground ginger

4g allspice

4g ground coriander
60g pepitas (activate all nuts

by soaking or dehydrating)

60g Almond

40g Sunflower seeds

30g Macadamia

30g Hazelnuts

30g Pistachio

30g Coconut (flaked)
50g Cranberry (chopped)

50g Prunes (chopped)

50g figs (chopped)
Granola method
Preheat oven to 180 degrees and line a large, rimmed baking pan with baking paper.

In a large mixing bowl, combine the oats, nuts and/or seeds, salt and spices. Stir to blend.

Pour in the oil, sugar and honey. Mix well, until every oat and nut is lightly coated. Pour the granola onto your prepared pan and use a large spoon to spread it in an even layer.

Bake until lightly golden, about 21 to 24 minutes, stirring halfway (for extra-clumpy granola, press the stirred granola down with your spatula to create a more even layer). The granola will further crisp up as it cools.

Let the granola cool completely, undisturbed (at least 45 minutes).

Top with the chopped dried fruit.

Break the granola into pieces with your hands if you want to retain big chunks, or stir it around with a spoon if you don't want extra-clumpy granola.

Store the granola in an airtight container at room temperature.
Feel free to swap and play around with the ingredients. The dried fruit, nuts, seeds or spices can all be changed to your liking.
Hope you enjoy it
Katrina