Who loved Chocolate Mousse as a kid? Honestly, it's still one of my all-time favourites. What's not to love! That chocolatey, fluffy, silky goodness is hard to resist! You and your family are going to absolutely love this Chocolate Mousse. The great news is that it's so creamy and delicious. But even better, it's sugar free, dairy free, and wonderfully nutrient rich. Many "healthy" Chocolate Mousse recipes miss the light and fluffiness of the real deal, but not this one! It's just as good as the best ones you've savoured!
Here's a quick video to show you how easy it is to make, and I've also written up the ingredients and method below. Enjoy!
Ingredients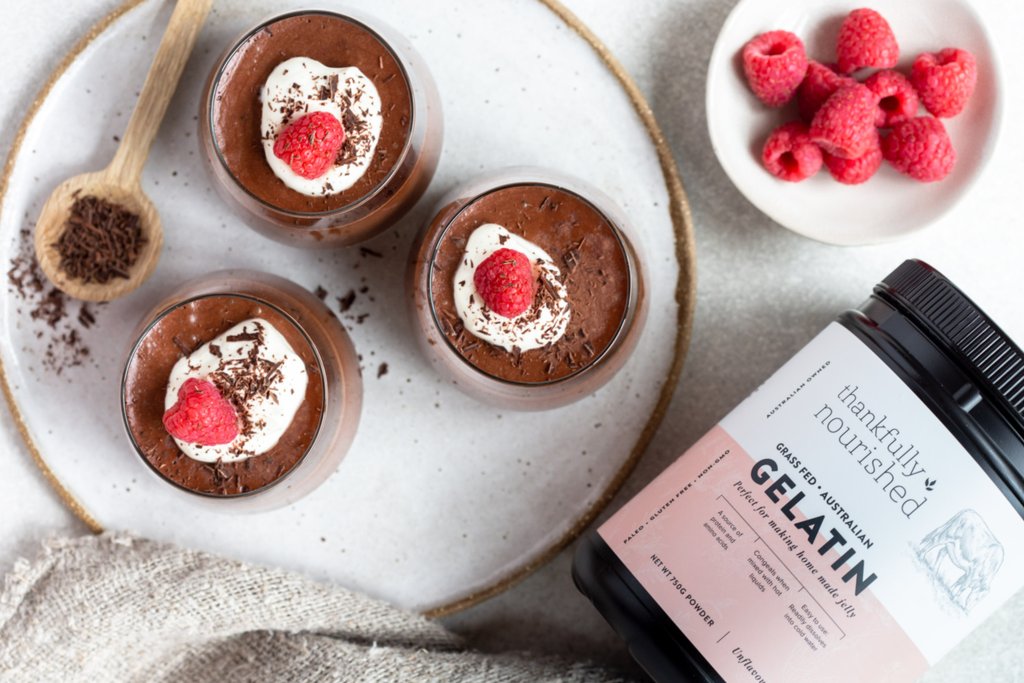 How to make it
Dissolve 1 teaspoon gelatin into 50ml boiling water (add little more water to dissolve if needed).

Set aside to cool.

In double boiler (bowl or pan over simmering water) melt 180g Well Naturally Original Chocolate (90% Extra dark chocolate also suitable e.g. Lindt)

Whisk 3 x extra large sized egg whites with dissolved gelatin and 70g Erthyritol (If using 90% Chocolate add and EXTRA 20g Erythritol).

When whisked to firm peaks, add yokes and whisk until combined. Set aside.

Add 2ml vanilla extract to 200g coconut milk (or cream) with 15 drops monk fruit and 2 tablespoons collagen. Whisk well.

In small batches, slowly add in the coconut milk / collagen mix into the melted chocolate. Add the liquid slowly so as not to split the chocolate, folding continuously with a spatula until well combined. Make sure the mix displays a shiny appearance before adding next batch. It will take approx 6 to 8 small batches to incorporate all the coconut milk/collagen mix.

Once the coconut milk/collagen mix is totally combined and has a ganache like consistency, gently fold in whisked egg mix into chocolate mix until even colour and consistency.

Refrigerate at least 4 hours before consuming.