Who doesn't love a rich, fudgey chocolate brownie! I mean what's not to love. It's chocolate! But most chocolate brownie recipes are not suitable for people with allergies, intolerances or those who want to stay clear of white sugar.
So we set ourselves a challenge to create the most delicious chocolate brownie, which is also gluten free, dairy free, egg free, soy free and essentially good-for-you!
After a lot of experimenting (and quite a few failures), we're thrilled to say we did it! Oh, and we added Thankfully Nourished collagen peptides for that extra nutrient richness.
We're pretty sure you and your family will love them. But they're not for the faint hearted - these brownies are rich, scrumptious and deep in flavour from the real chocolate, nuts, espresso and tahini.! You only need a small slice to warm your soul!
The recipe is below. Hope you enjoy it.
Katrina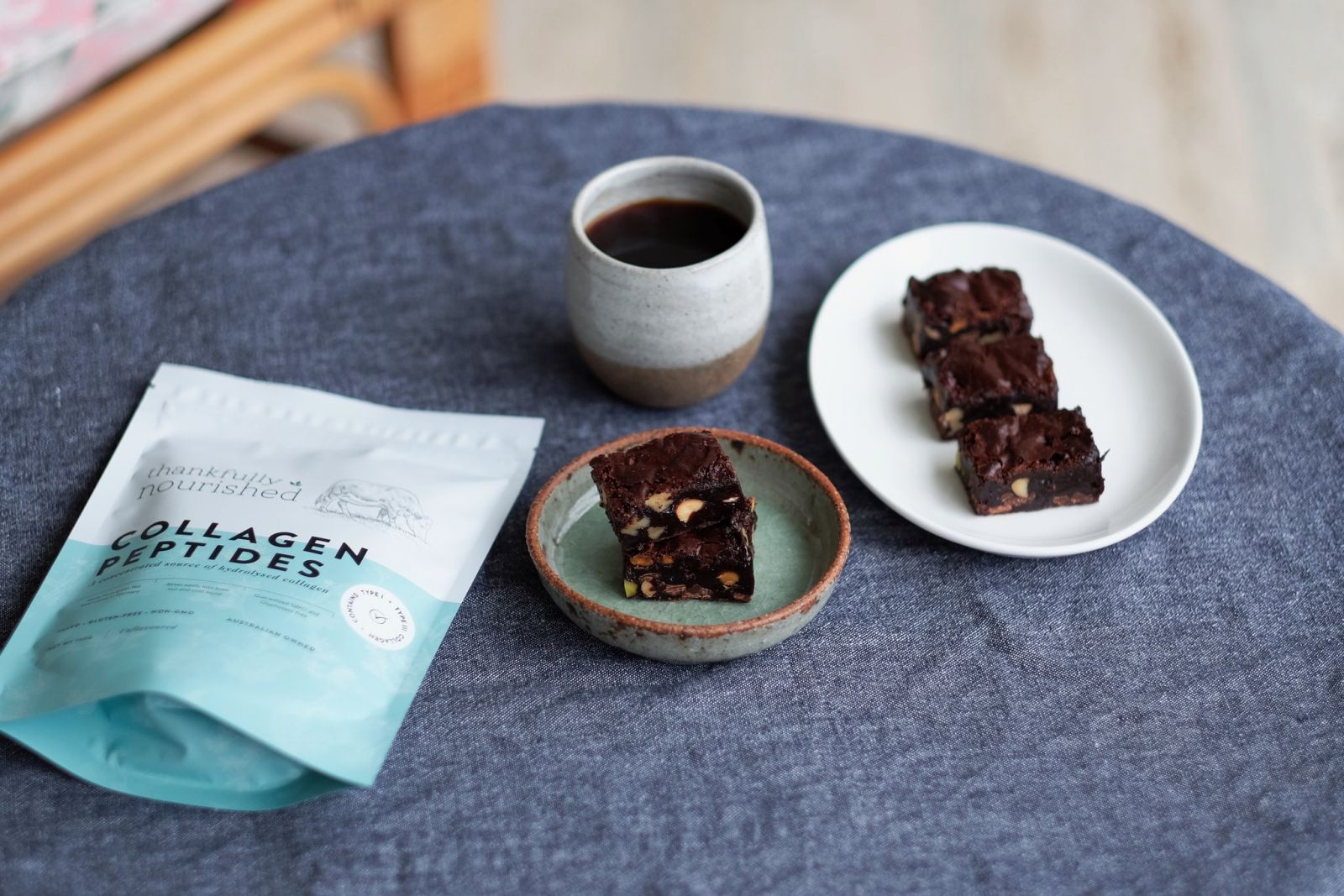 Ingredients
100g coconut oil

65g 70% dark chocolate

1/2 tsp vanilla bean extract

15ml espresso (strong coffee shot)

150g rapadura

2 tbsp ground linseed soaked in 65ml water

25g tahini

1/2 tsp salt

1/2 tsp baking powder

50g buckwheat flour

25g corn flour

35g cocoa

65g 70% dark chocolate chips

65g chopped nuts (I often use activated walnuts, almonds & pistachio)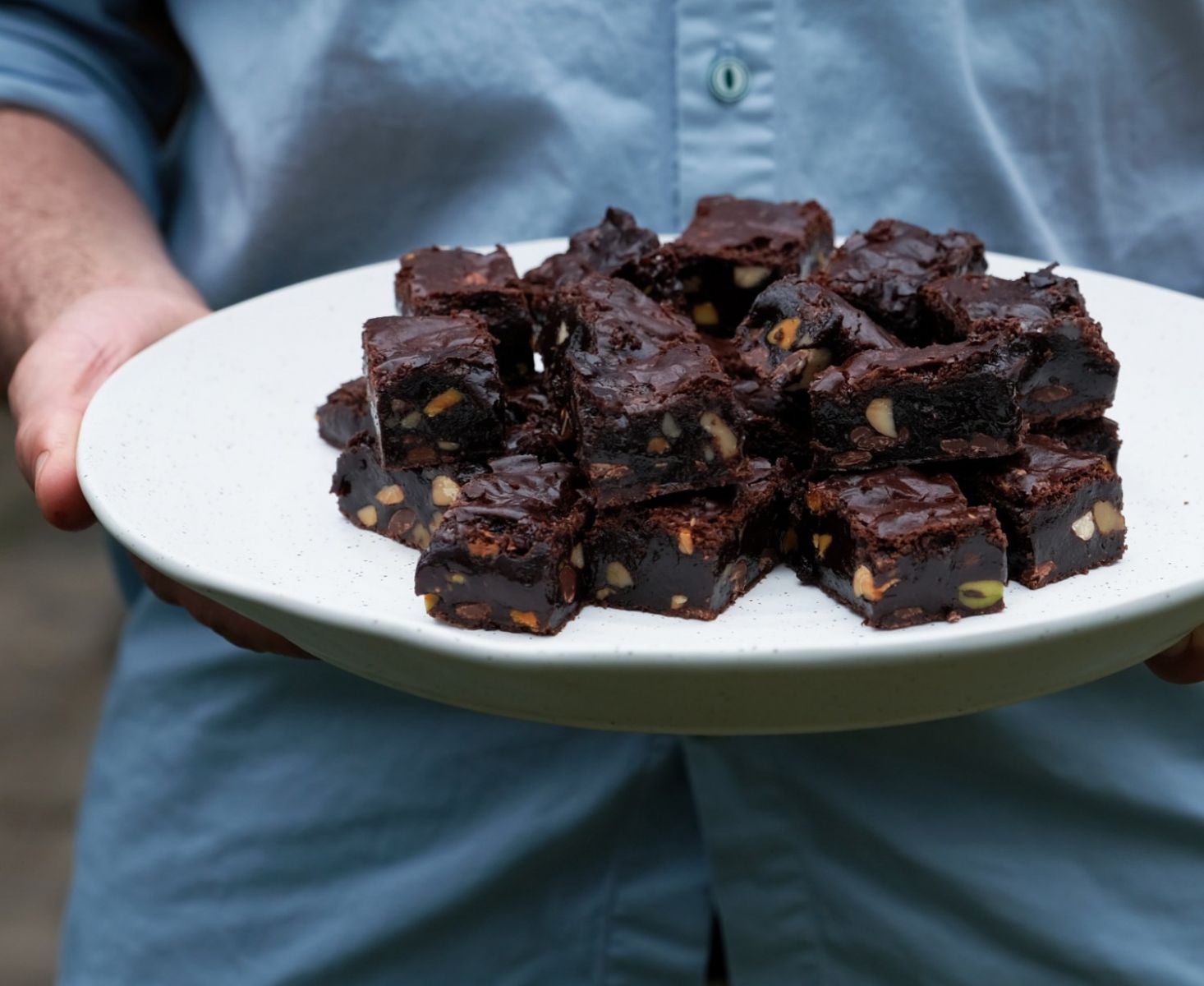 How to make them
Preheat oven to 180C and toast almonds for 8 minutes, then cool and roughly chop

Grease and line a

20cm x 20cm square 7cm deep pan with baking paper
Combine flours, collagen peptides, salt and cocoa and set aside
Warm coconut oil in a saucepan no more than 50C. Add in the chocolate to oil and allow to sit and melt, then stir
Add vanilla and coffee to coconut oil and stir through

Place sugar in the bottom of mixer bowl and while running on low add chocolate coconut oil mixture

Add linseed water mix to tahini and stir. Then add to mixer bowl slowly until incorporated

Turn up the speed and beat for a few minutes.

Turn the mixer off. Add dry ingredients and mix through by hand with a wooden spoon

Fold through nuts and choc chips

Pour mixture in to pan and spread it out evenly

Bake at 180C for 40 minutes

For best results in cutting the brownie, refrigerate it overnight and you'll be able to get nice sharp cuts and not squash the brownie.