This recipe is part of our Thankfully Nourished Christmas Banquet.
This is the centre piece of the whole Christmas meal, a delicious pork loin, rolled and stuffed with cranberry and peach mostarda. Don't be too intimidated by this dish, it's much easier than you think. Below we walk you through the process step by step.
We have also added in Thankfully Nourished Collagen Peptides and Liver Powder for an extra nutrient richness. Enjoy!
Ingredients
1.5kg pork loin

25g butter

4 slices pancetta chopped

½ small onion finely chopped

¼ cup macadamia nuts chopped

1 peaches roughly chopped

1 tsp dijon mustard

1 tsp vinegar

1cm piece ginger grated

½ clove garlic finely chopped

Pinch chilli flakes (optional)

2 tbsp parsley chopped

1 sprig rosemary chopped

1 tbsp dried cranberries

1 Tbsp olive oil

Pinch of salt
How to make peach mostarda pork loin
Melt butter in a frying pan over medium-high heat. Add pancetta and onion. Cook, stirring, for 3 to 4 minutes or until the onion has softened.

Add macadamias. Cook, stirring, for 5 to 7 minutes or until macadamias are golden.

Remove from heat. Stir in peach, cranberries, mustard, ginger, vinegar, garlic, chilli (if using), parsley, rosemary, Thankfully Nourished Collagen Peptides and Thankfully Nourished Liver Powder.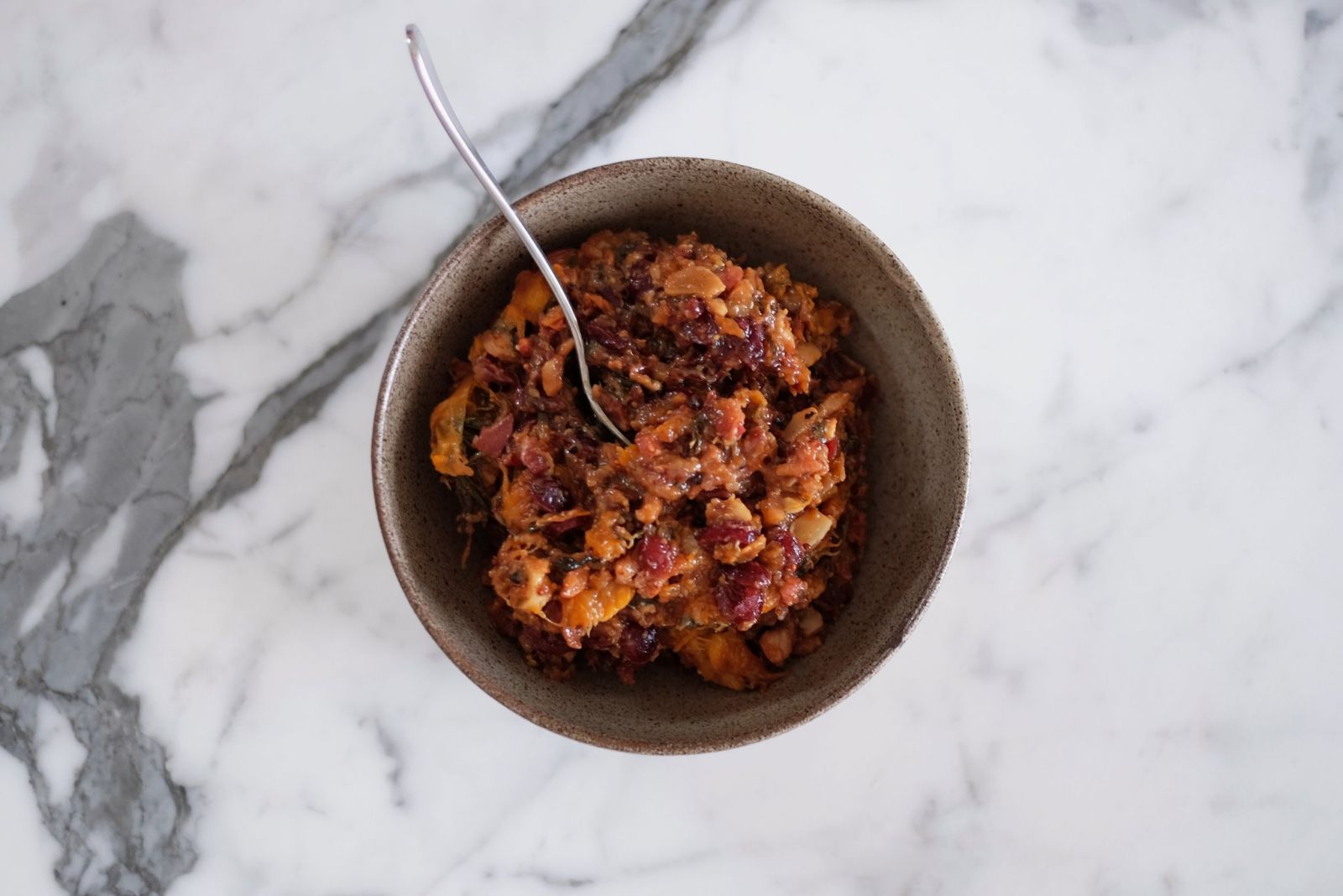 Preheat the oven to 220C/200C fan-forced.

Remove string from pork. Unroll. Place on a board, skin-side down. Slice crossways through the thickest part of the meat without cutting through to skin.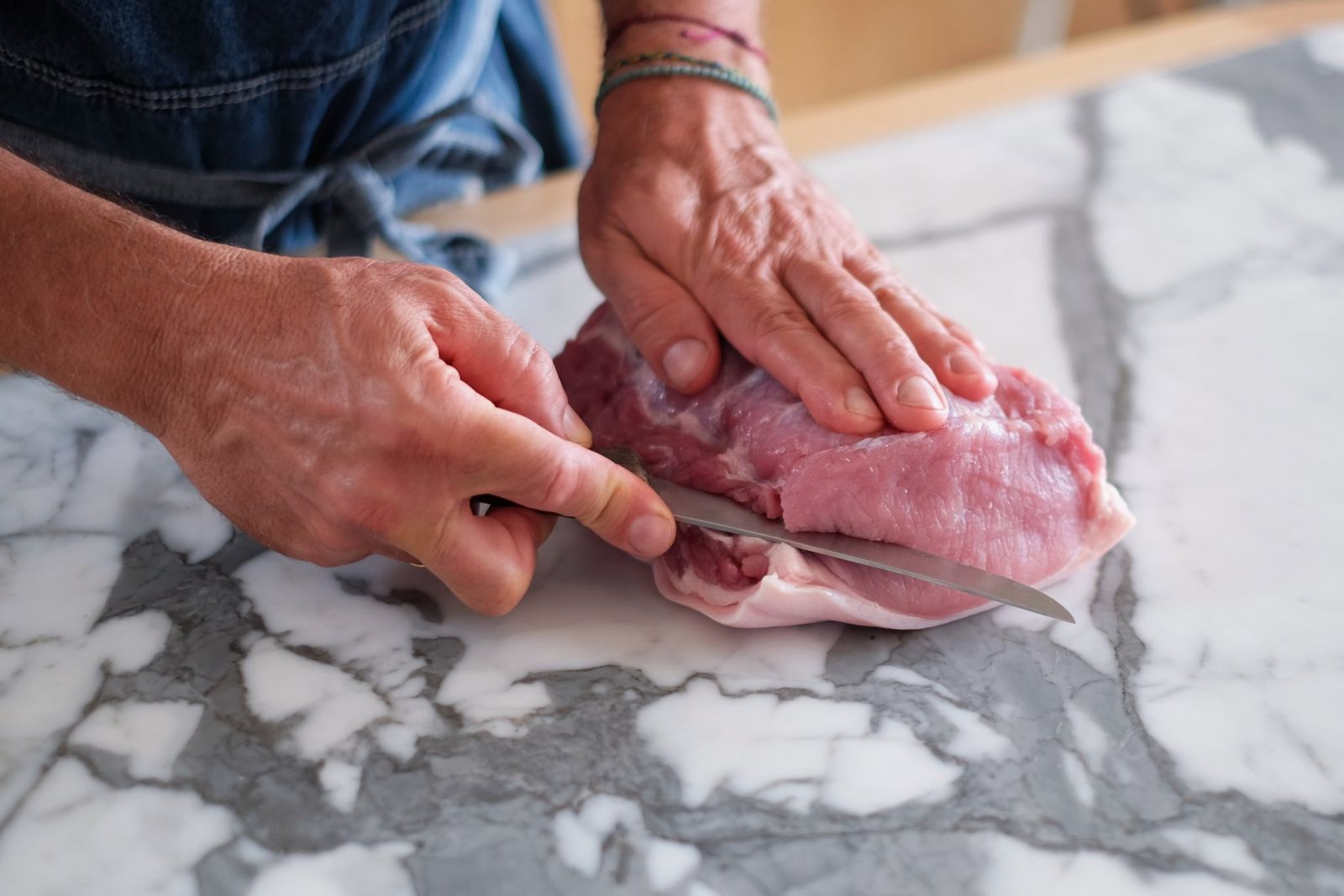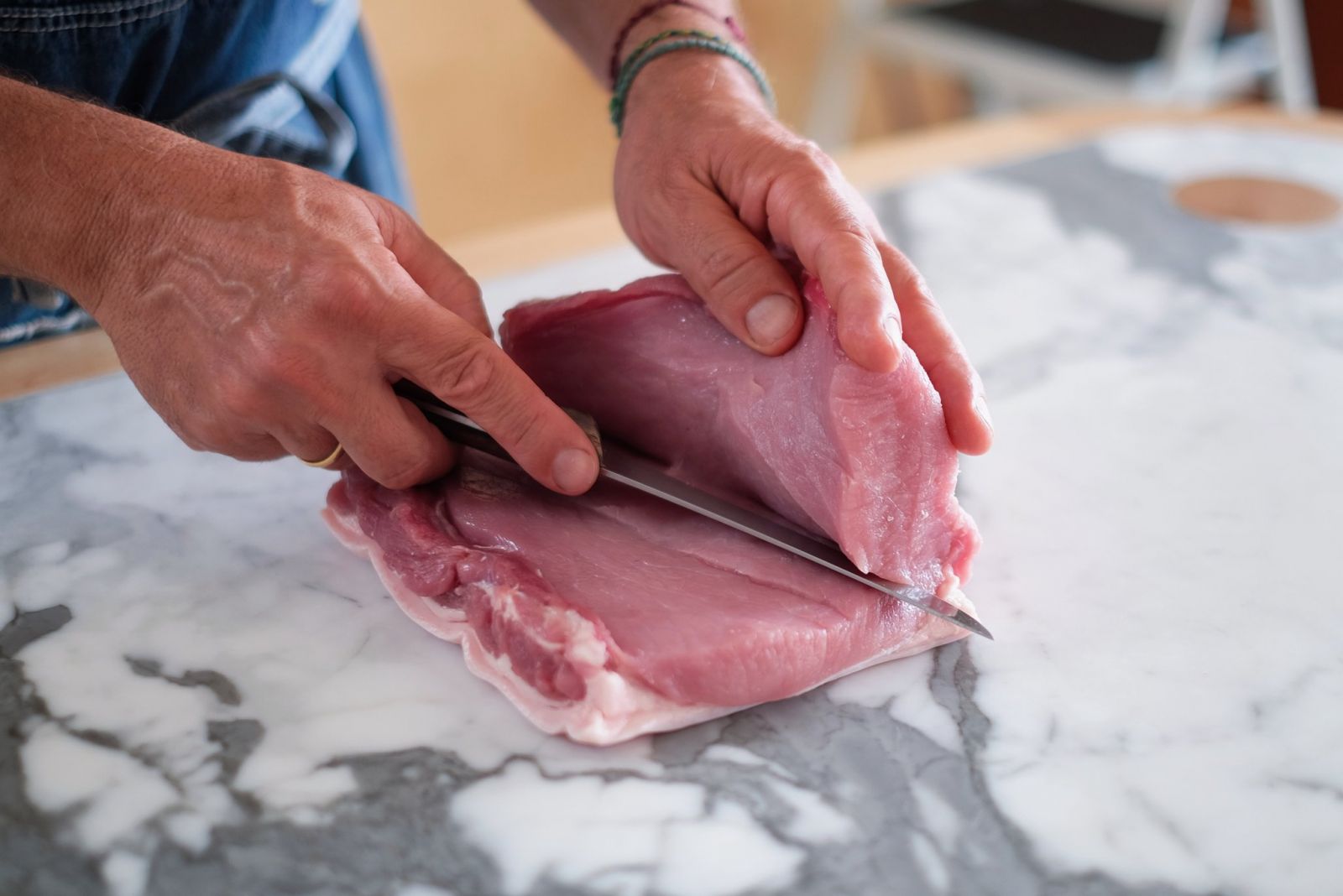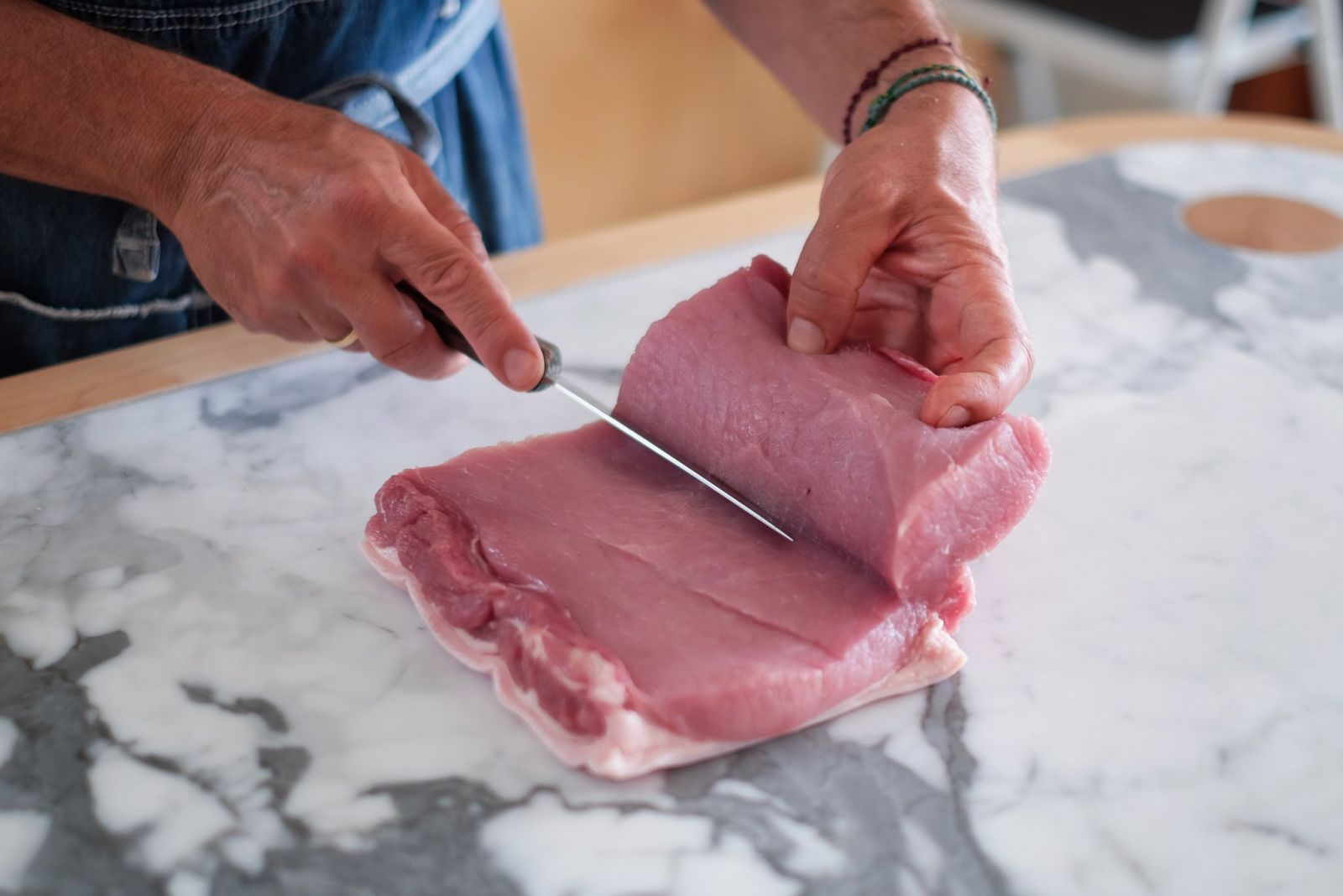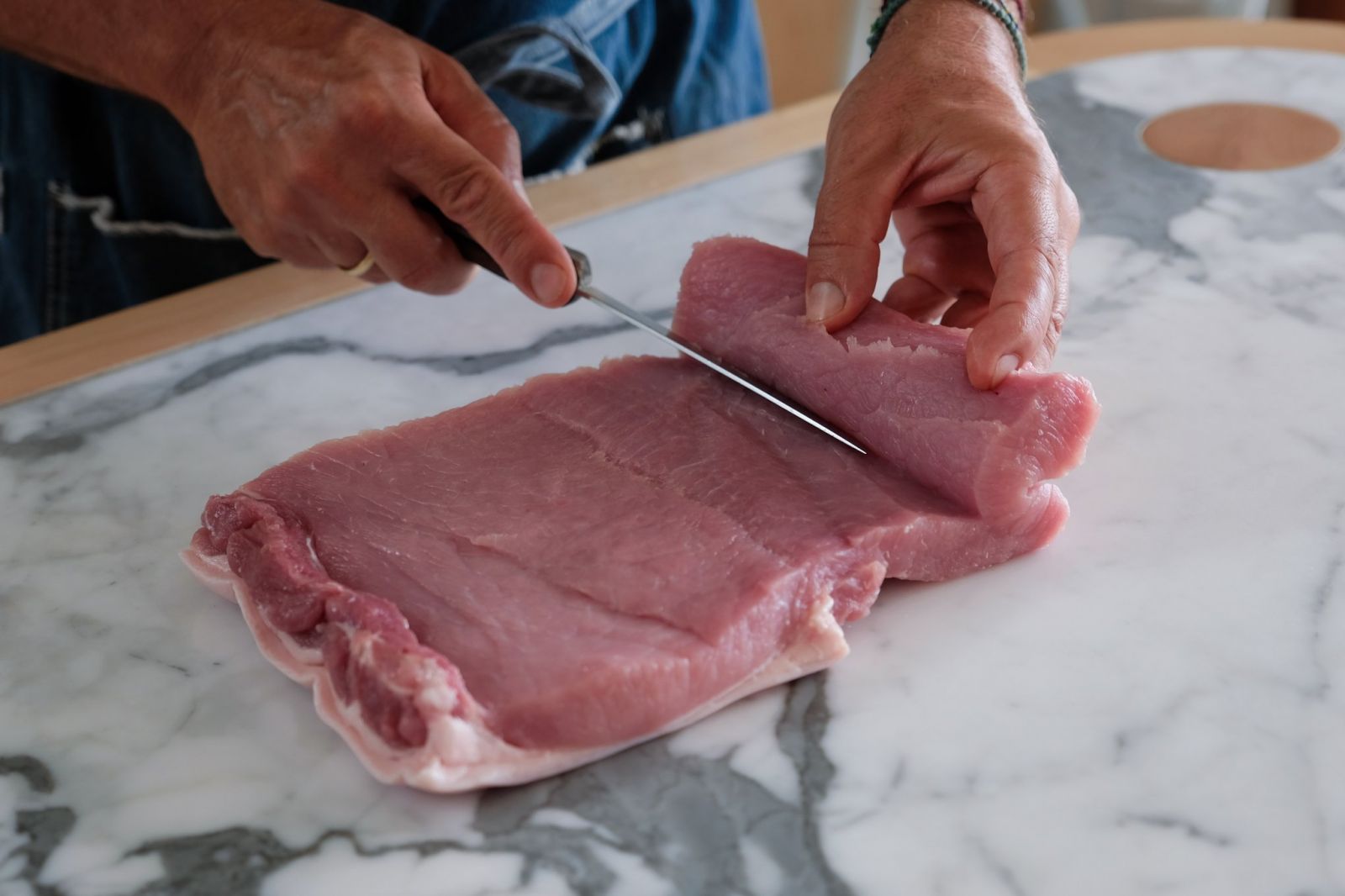 Open pork out to form 1 large piece. Press stuffing in a wide row on the cut side of the loin. Roll up pork to enclose stuffing. Tie with kitchen string at 3cm intervals to secure.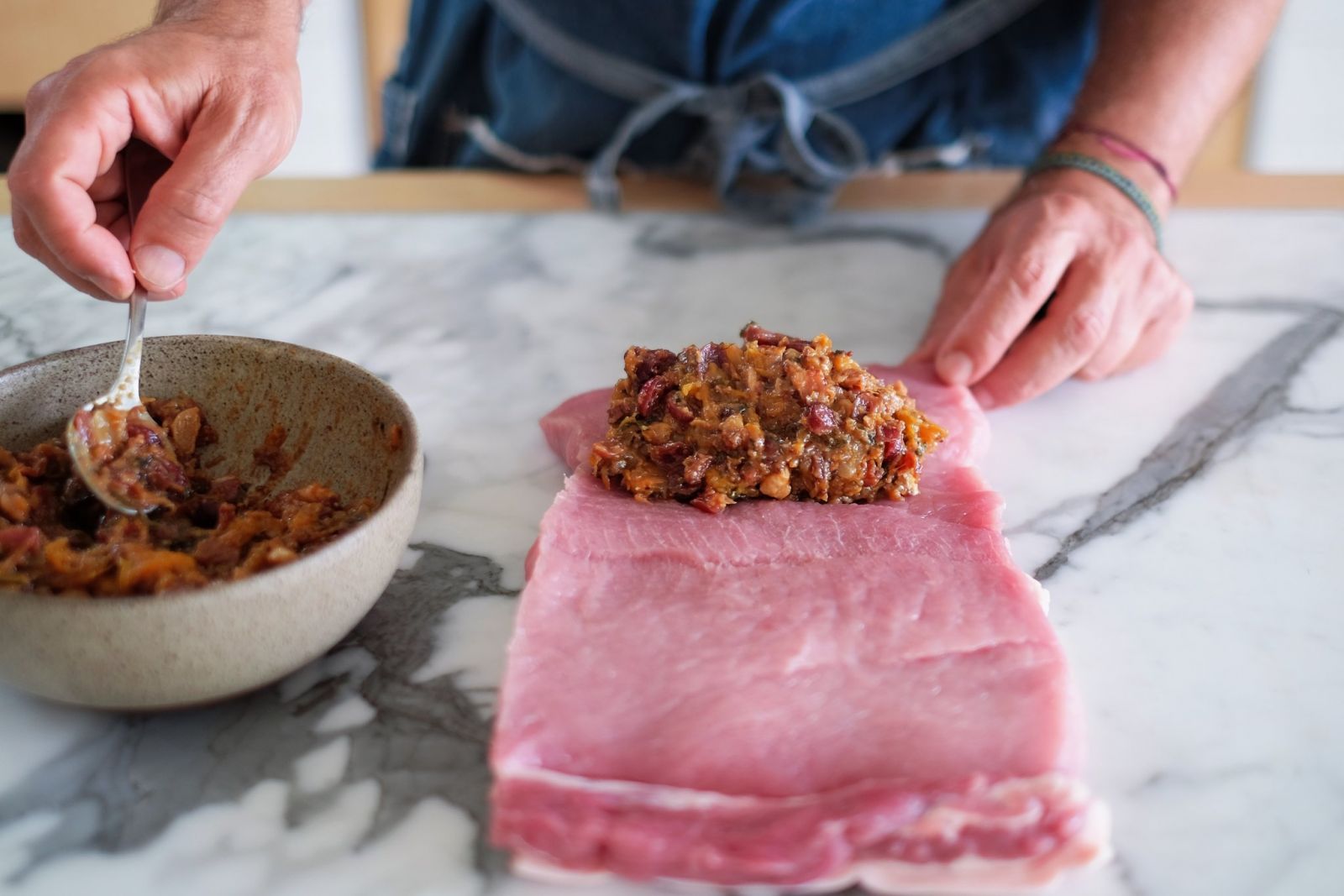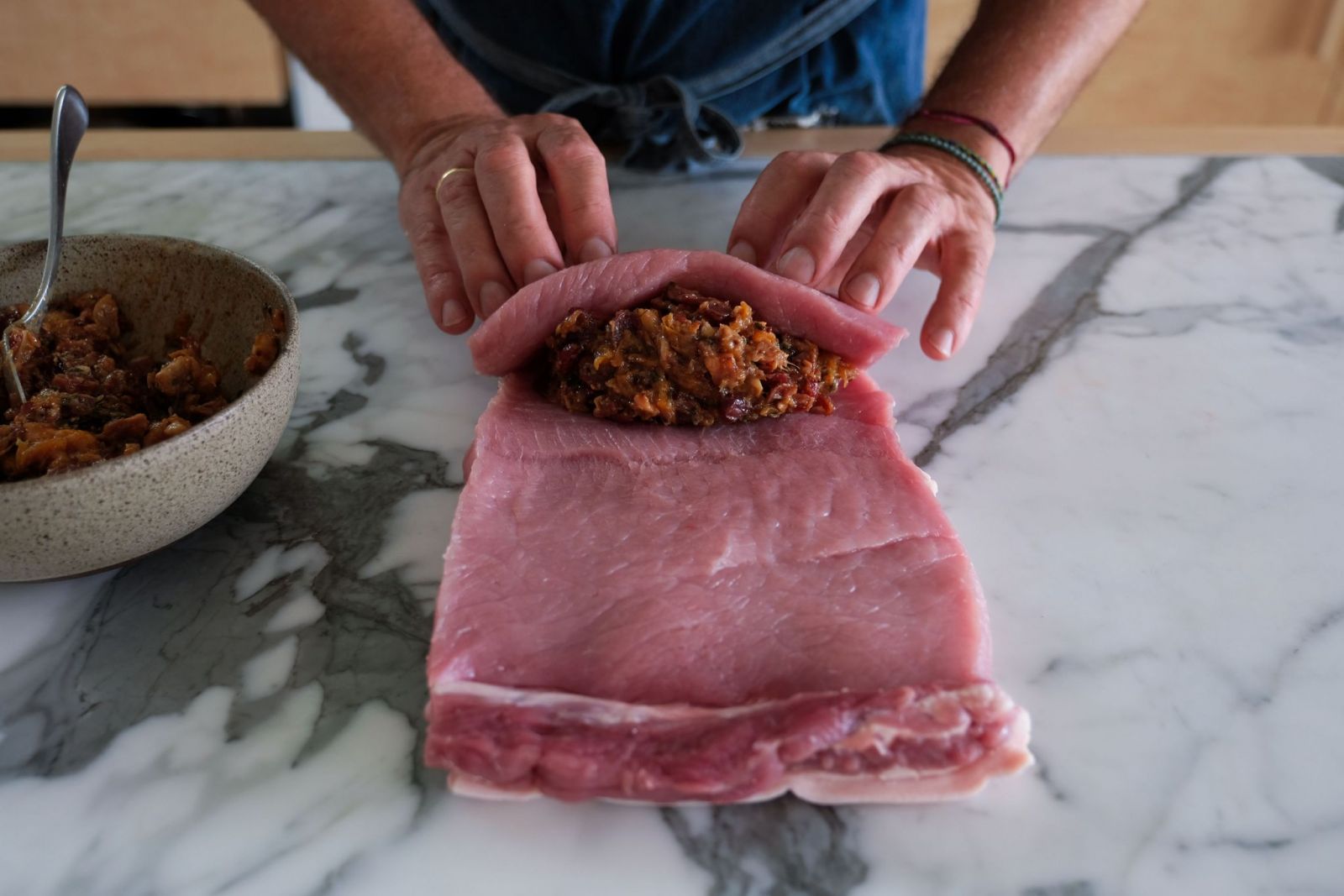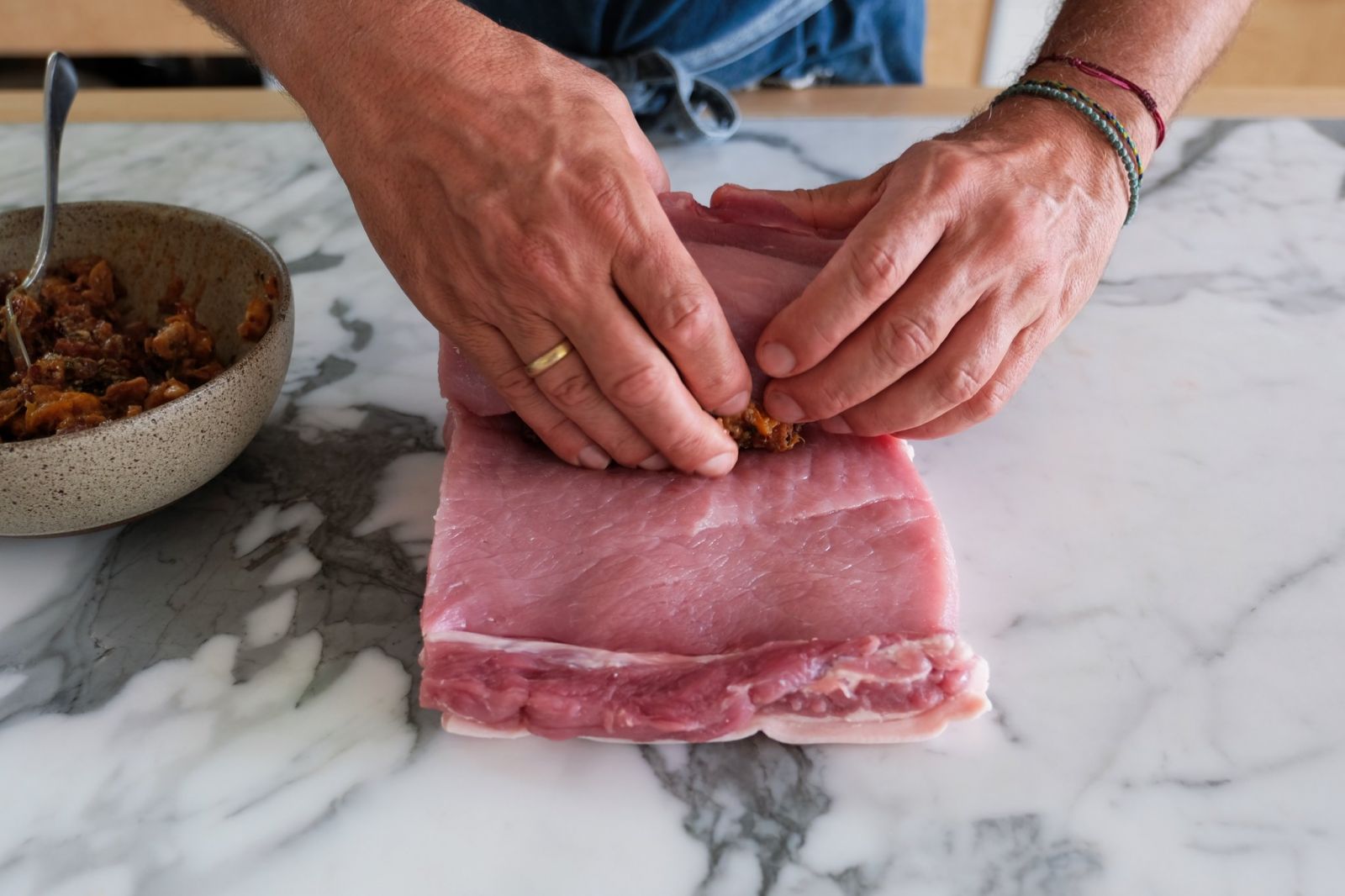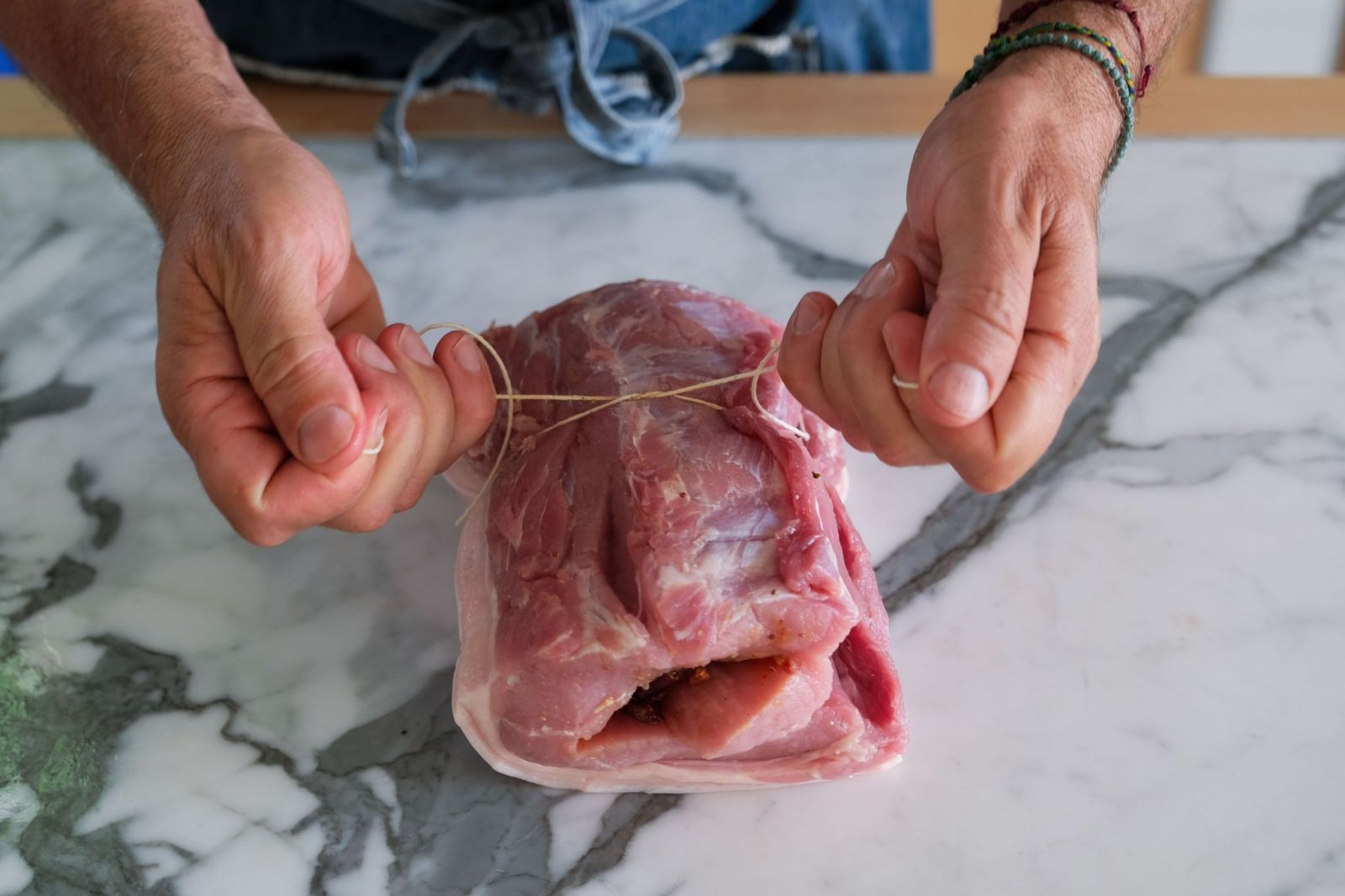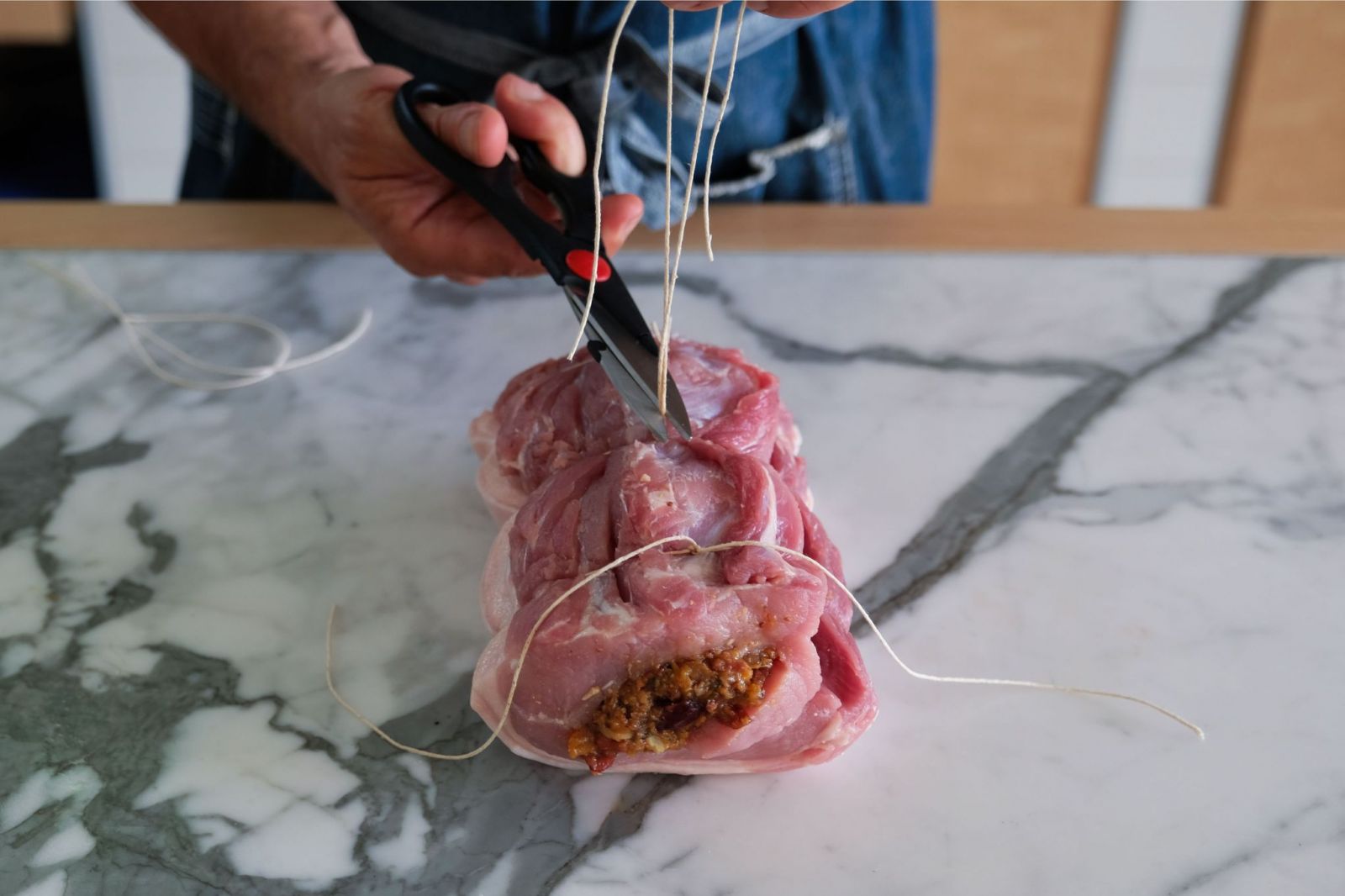 Rub with oil. Sprinkle with salt. Place in a large baking dish.

Cook pork in a 220C/200C fan-forced oven for 20 minutes, then reduce heat to 180C/160C fan-forced and cook for 1 hour 15 minutes or until the internal temperature is 70C.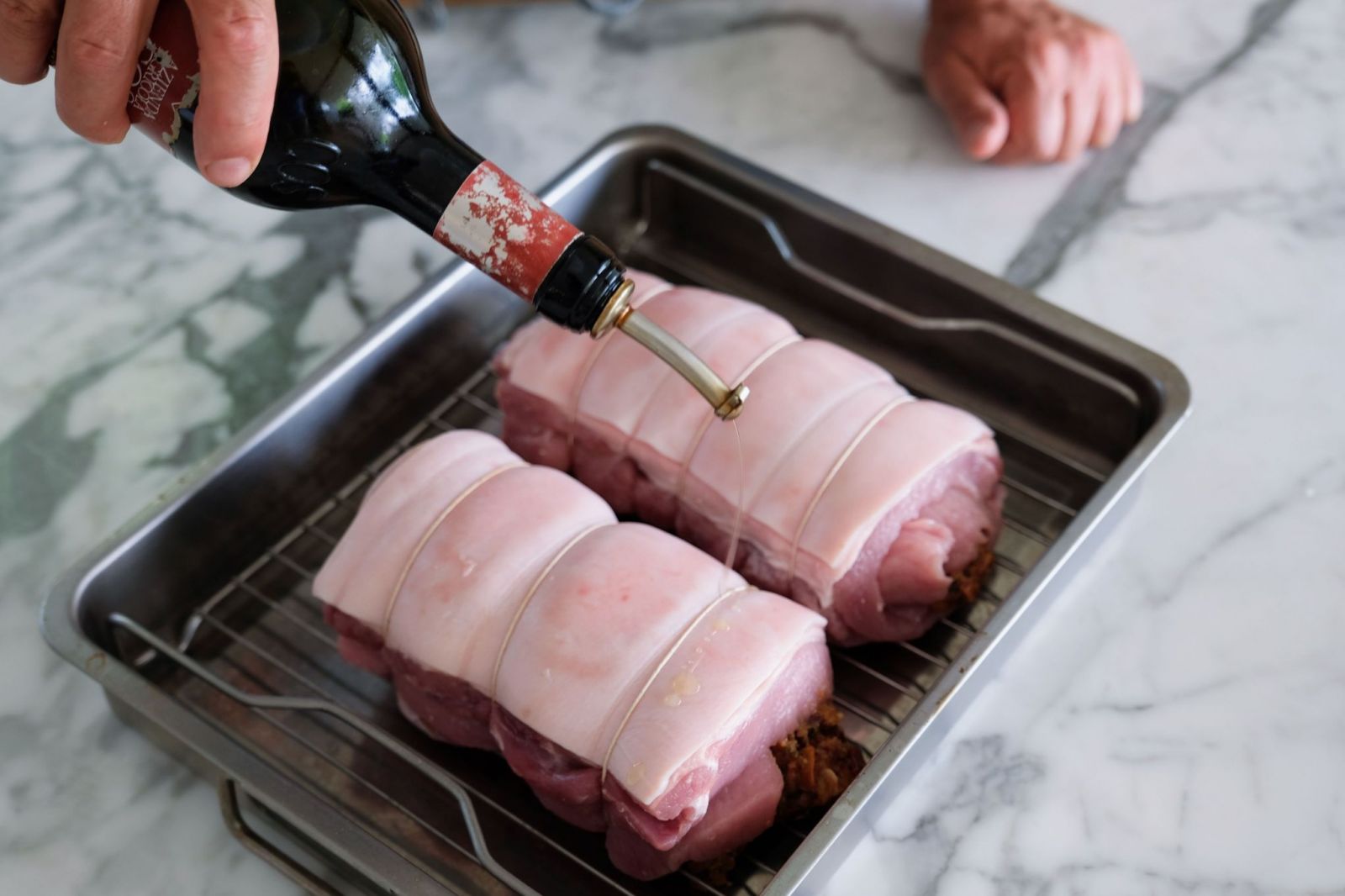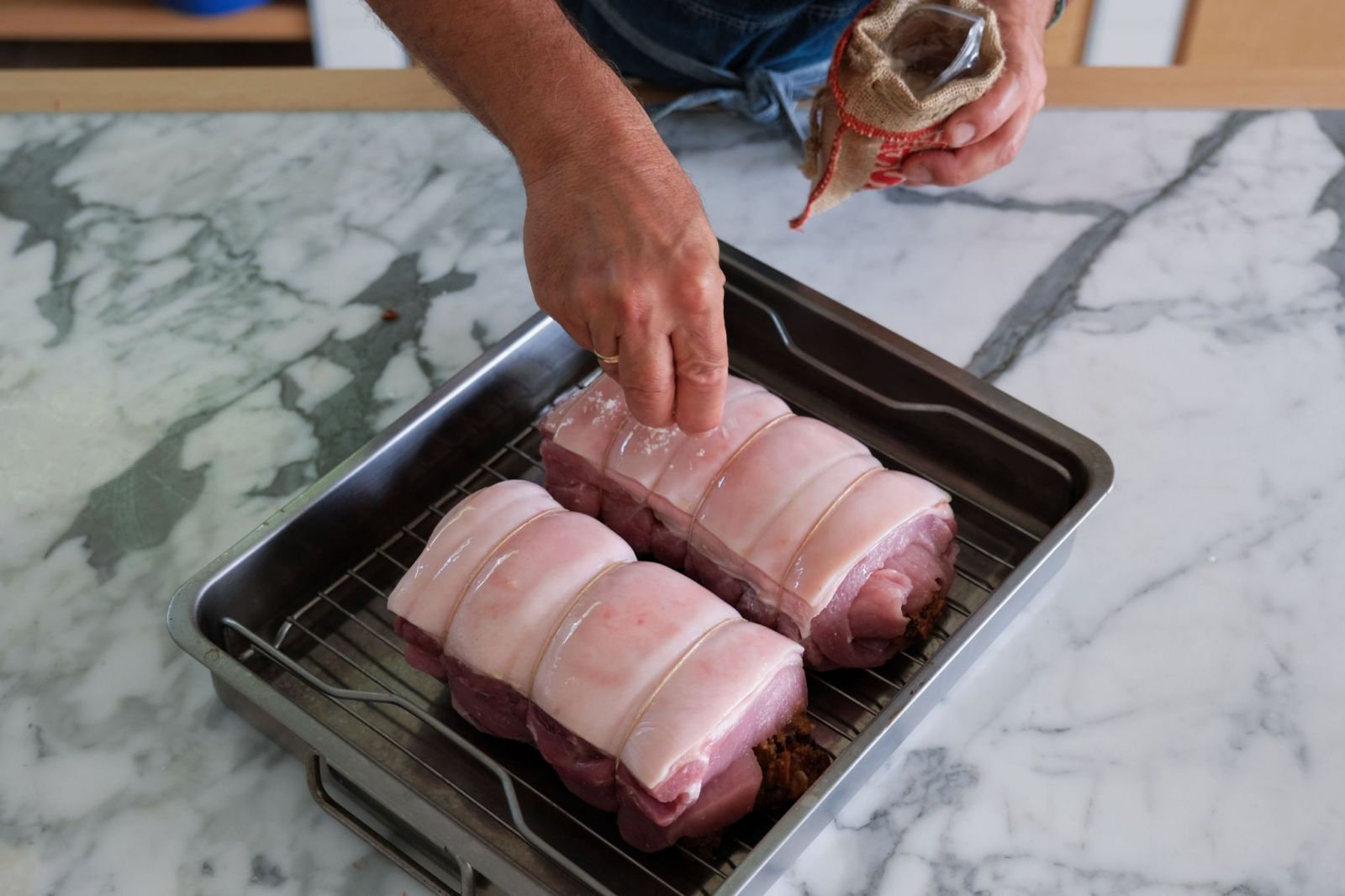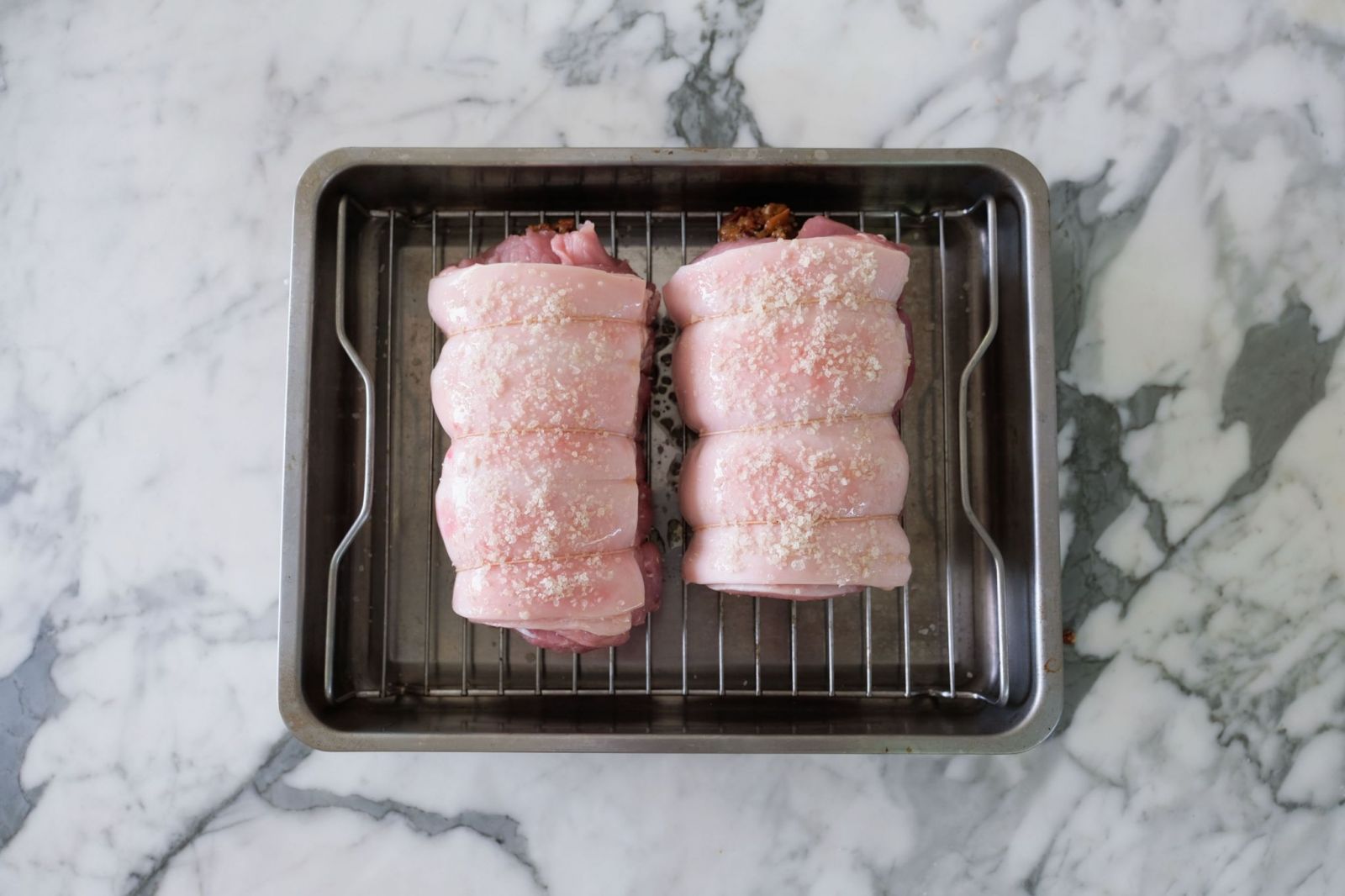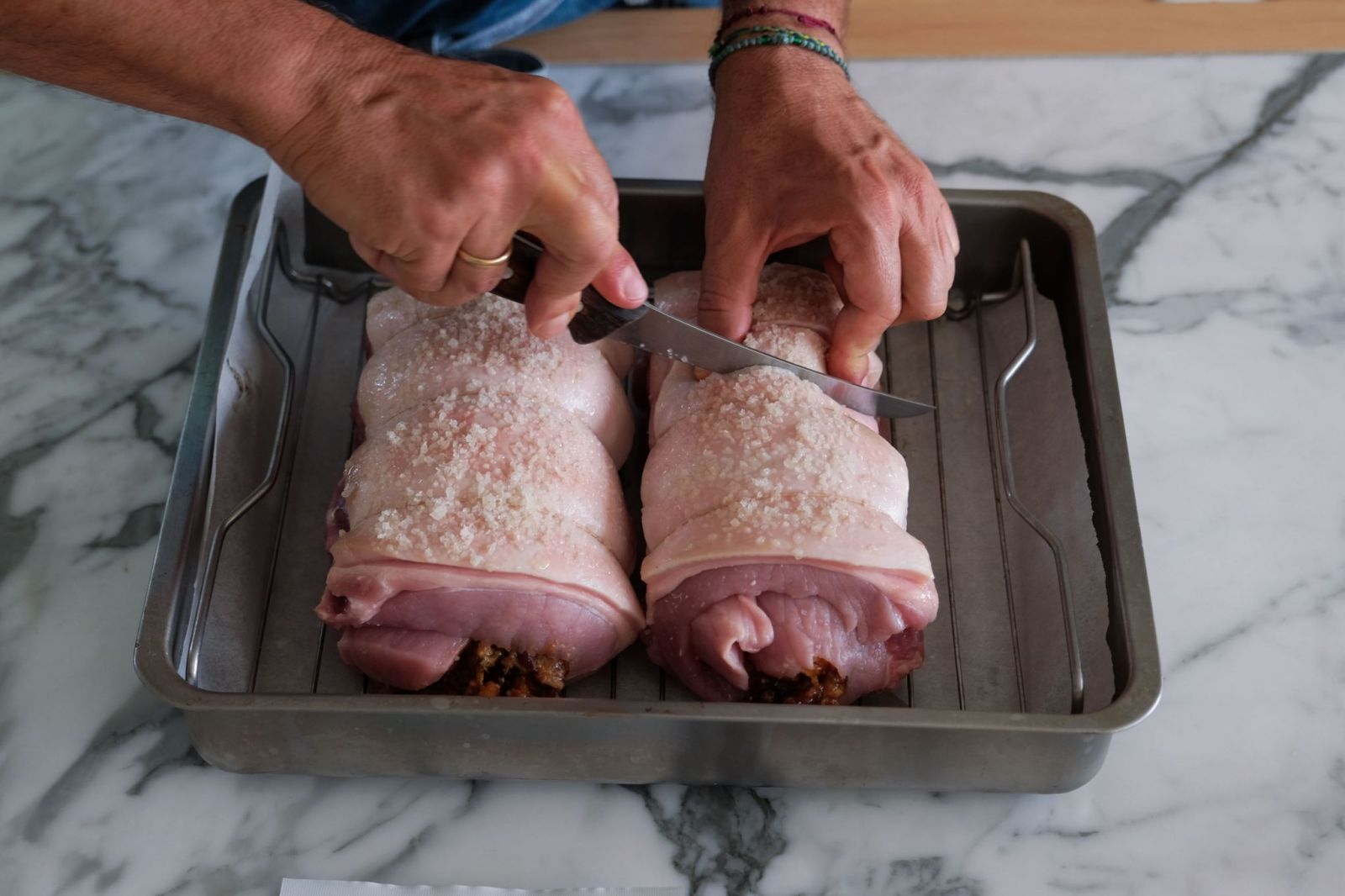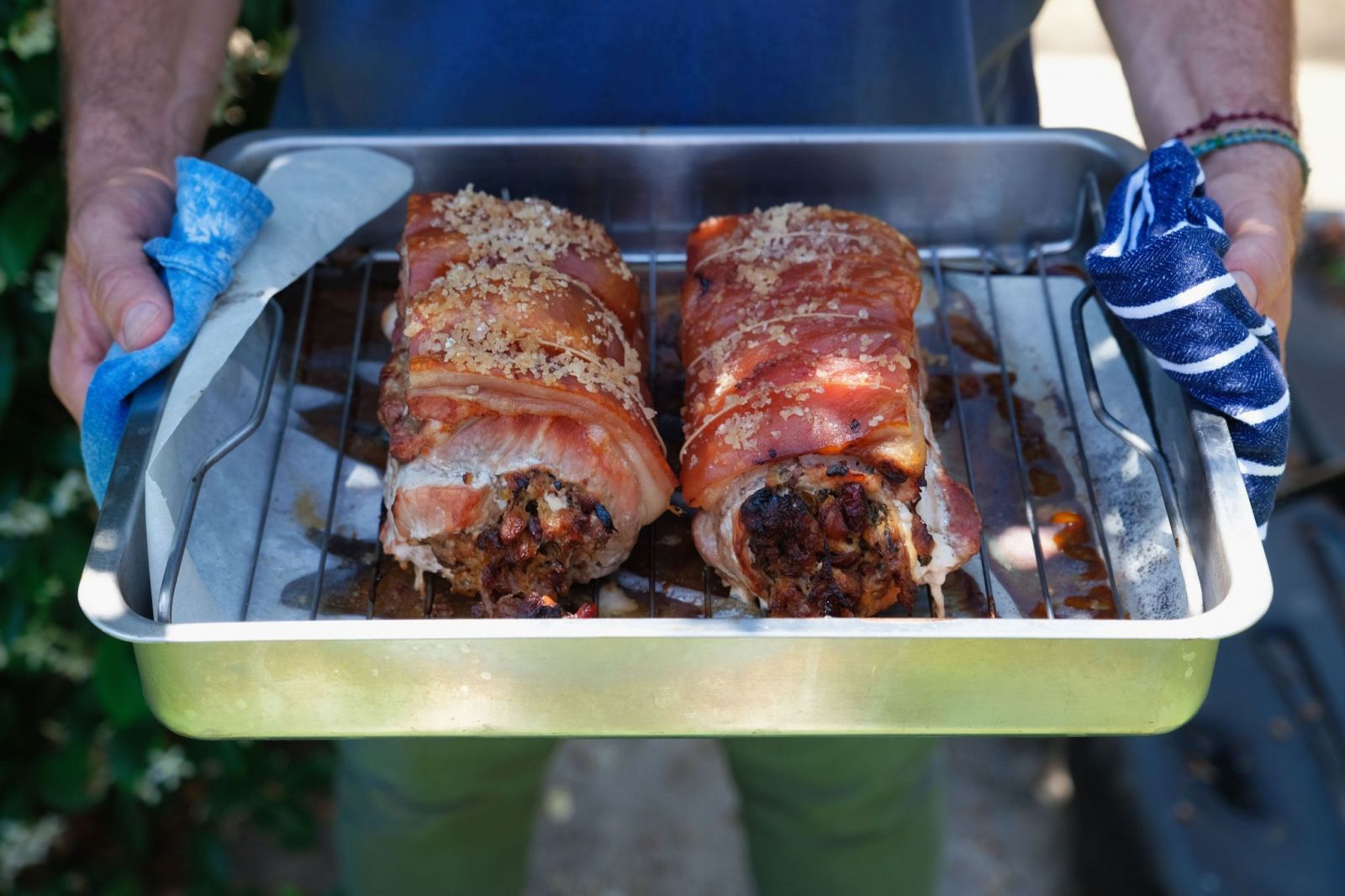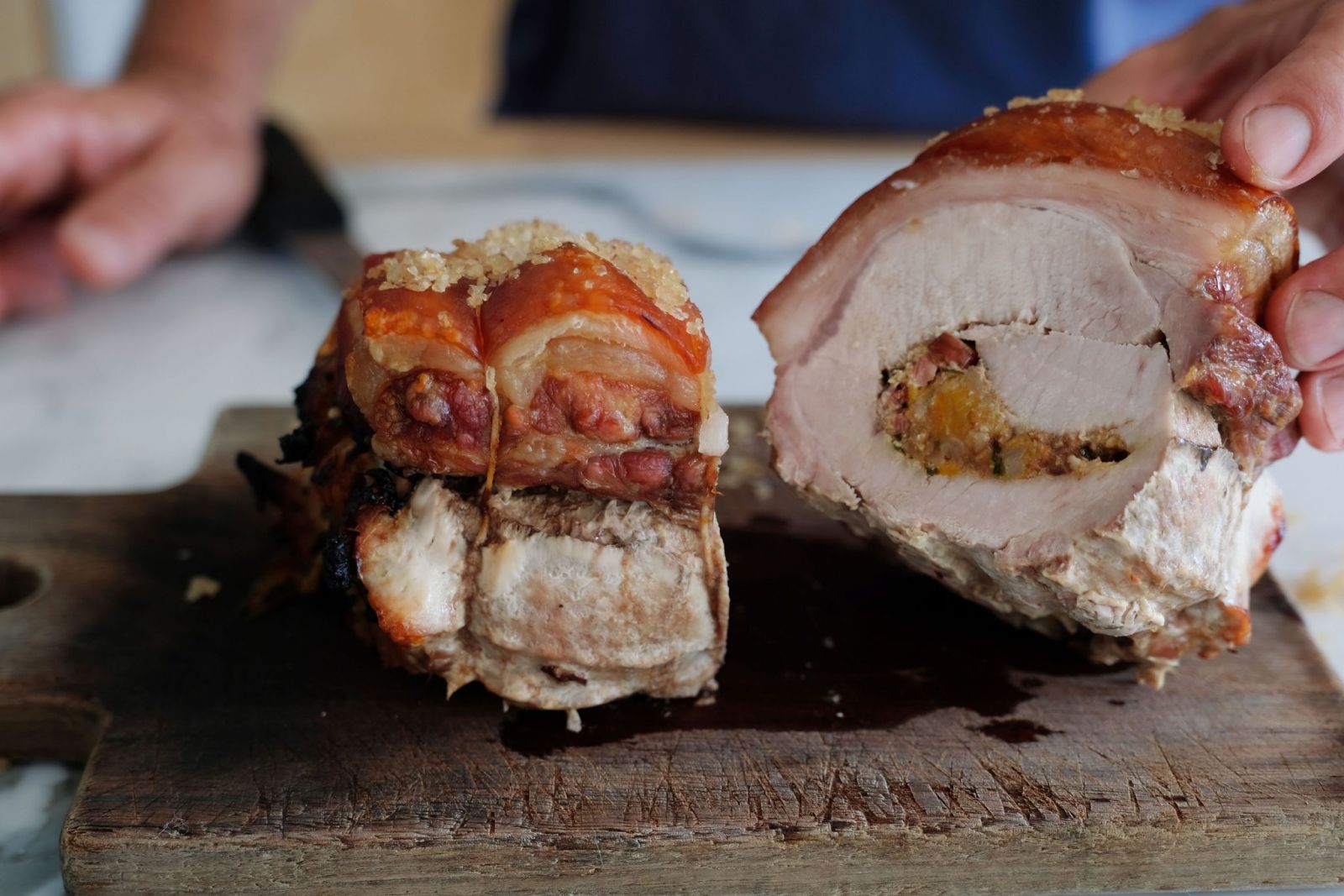 PS