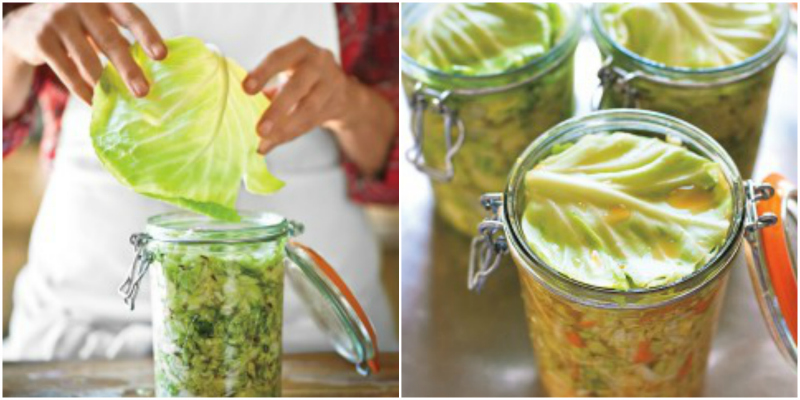 Ingredients
1 large green cabbage

1 cup carrots

2 medium onions

1 tbsp dried oregano

1/2 tsp chilli flakes

1 tbsp sea salt

1/2 sachet caldwells starter culture

1/4 cup water
Method
Shred the cabbage, grate the carrot and slice the onion very finely

In a large bowl, combine cabbage, carrots, onions, oregano, chilli flakes and salt.

Massage or lightly pound these ingredients for 5 - 10 minutes until juices are released from the cabbage.

In a separate small bowl, combine caldwell starter culture and water. Stir gently and allow to sit for 8 minutes (maximum of 10 minutes).

While you are waiting, clean your fermenting jar with very hot soapy with and rinse well.

Add starter culture/water mix to your vegetables and combine well.

Pack vegetables tightly into your jar and cover with 2 large cabbage leaves, making sure there is enough brine to cover the leaves

Seal jar and fill airlock with water.

Leave in a cool place out of sunlight for 1 - 2 weeks.

Enjoy as a delicious side to various meat and vegetables dishes.
*If you want to make this in a 5L Crock pot, simply double or triple the recipe :)
Images: marthastewart . com