This recipe is part of our Thankfully Nourished Christmas Banquet.
This pate is so scrumptious and nutritious, it's perfect for a pre-lunch appetizer. It's also thankfully dairy free and uses duck fat instead of butter, although butter can definitely be used if you prefer.
For the jelly you can use a port, marsala, sherry, or even a sweet dessert wine, late harvest riesling or muscat. The addition of Thankfully Nourished Liver Powder gives added nutritional benefits as well as an extra umami hit.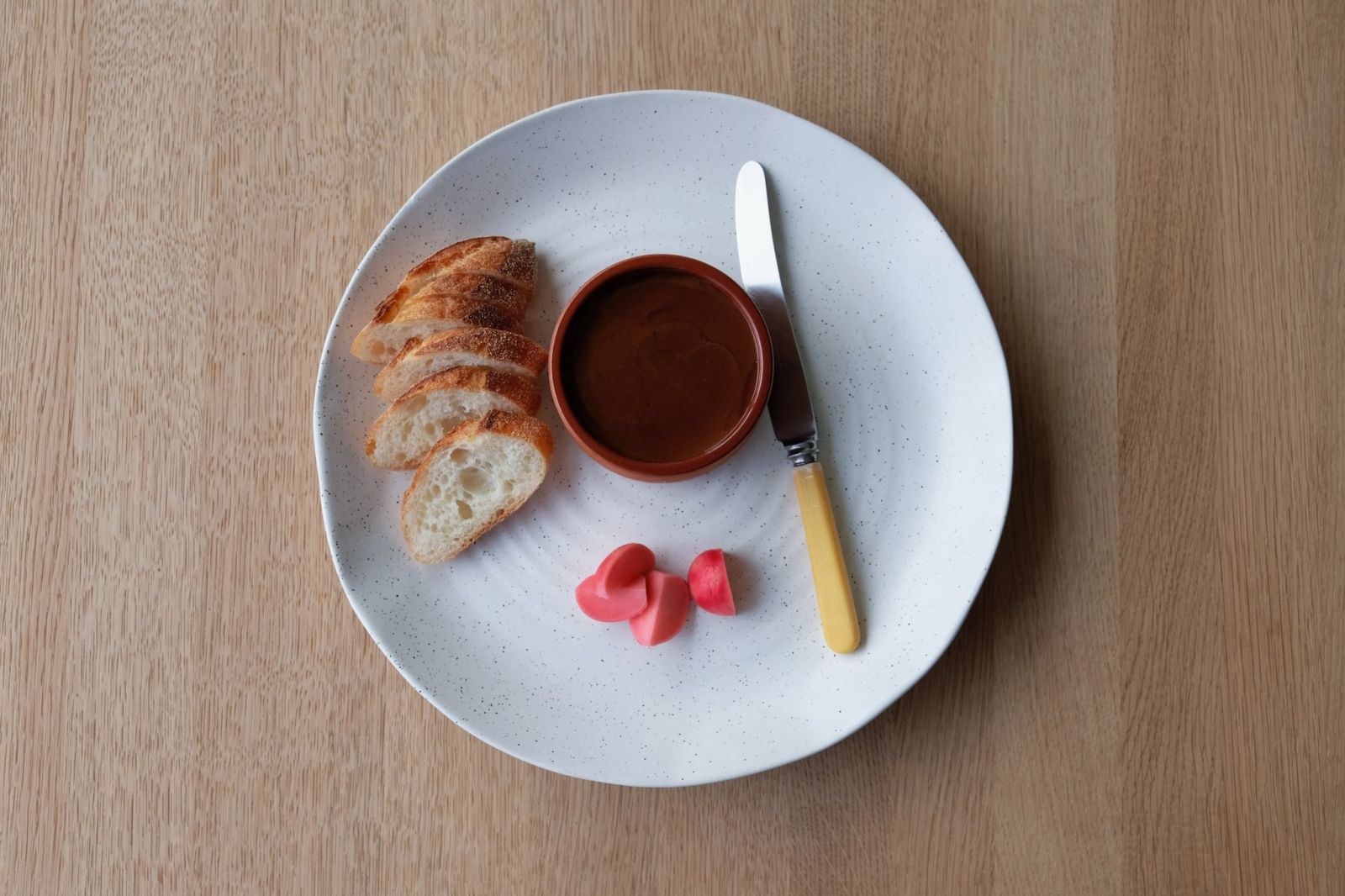 Ingredients for the paté
Makes about 600g
180g duck fat/butter, melted

1 onion, peeled and diced

450g chicken livers, trimmed

½ teaspoon salt flakes

½ teaspoon freshly ground pepper

2 teaspoons red wine vinegar

60ml port, or sherry wine

pinch cayenne powder
Ingredients for the jelly
2 tablespoons water

1/2 cup plus 2 tablespoons port wine (155g total)

2 teaspoons fine rapadura or fine coconut sugar (Pulverise if it's not fine)

1 teaspoon Thankfully Nourished gelatin granules

pinch of ground allspice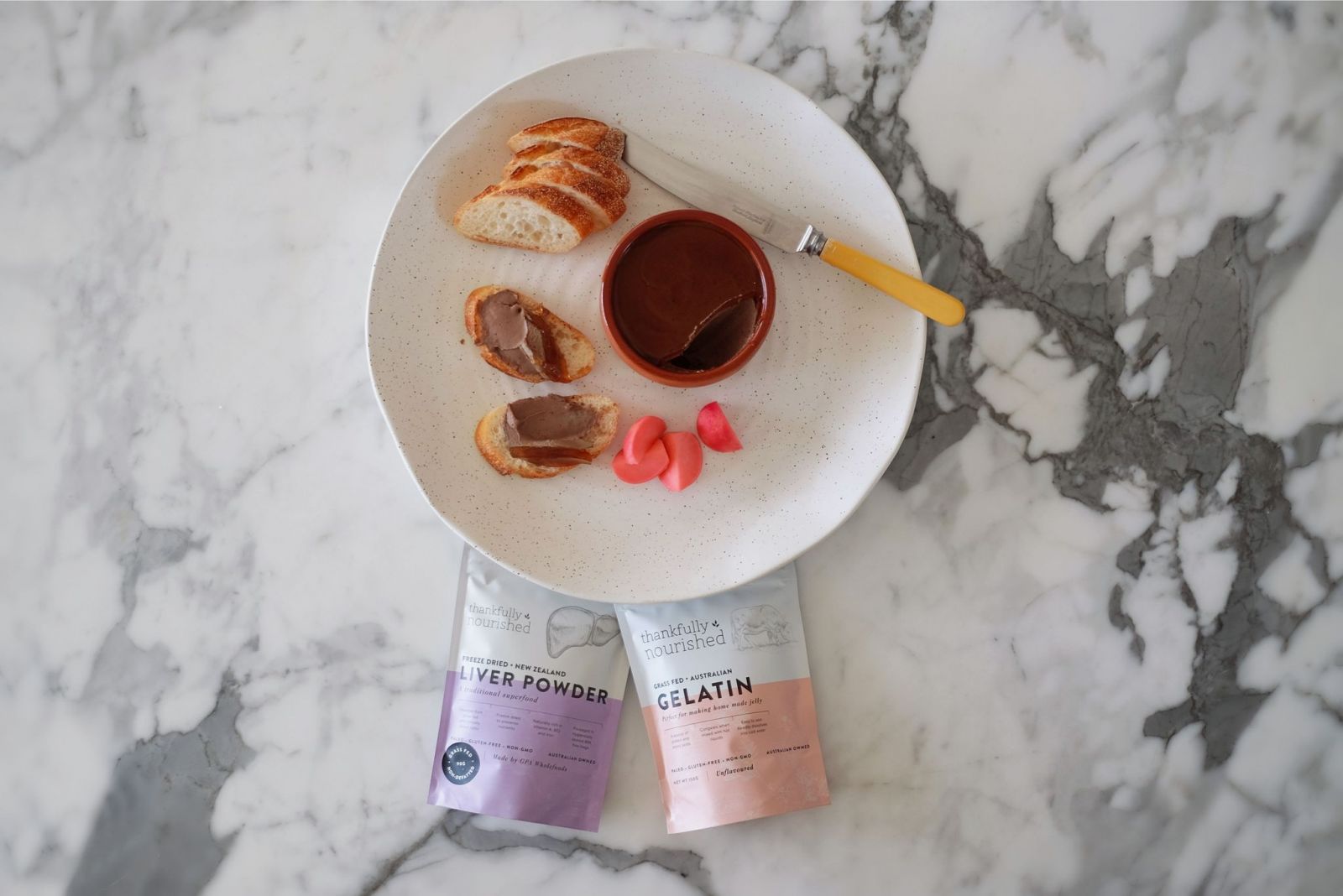 To make the pate
In a large fry pan cook the onions with 60g of the duck fat / butter, stirring frequently, until they are browned and beginning to caramelise. It will take 10 to 15 minutes. Set them aside.

Add the chicken livers to the pan and season with the salt and pepper. Cook the livers, stirring often, until they are just-cooked through but still pink inside. Remove from heat.

In a food processor add the cooked livers (scraping in any pan juices), vinegar, liquor, cayenne, the fried onions, the remaining 120g duck fat / butter and liver powder then puree until smooth. Taste, and adjust with salt and pepper.

You can press the mixture through a wide mesh sieve if you desire a very smooth consistency, but you don't need to.

Scrape the mixture into a paté mold or decorative bowl and chill a few hours, until firm.
To make the jelly
Place the water and 2 tablespoons of the port in a small bowl and sprinkle the gelatin over it. Let sit for 5 minutes.

In a small pan, warm the 1/2 cup of the port with the sugar, allspice, then pour it over the softened gelatin, stirring until the gelatin is completely dissolved.

Let the mixture cool until it's tepid, then gently pour over the chilled paté
The paté can be served with pickles or on it's own on crackers or toasted baguette slices. The paté will keep three to four days in the refrigerator. It can also be frozen for up to two months (but make sure the jelly is totally set before freezing).
PS