As a mum with a passion for wholefoods, I'm always looking for easy ways to sneak extra nutrients into my kids diets! This quick and easy egg and bacon muffin recipe is a great example. It ticks all the essential boxes:
Made from 100% real foods
Extra nutrients from hidden veg
Low carb and paleo
Gluten free and dairy free
Quick and easy to make
Tastes great!
As an added bonus, this one is boosted with the nutritional super-powder of liver! But don't worry, you can't taste it!
Give these a try and let us know what you think.
Prep: 5 mins
Cook: 20 mins
Makes: 24 mini muffins
What you will need
6 large eggs
1/4 cup coconut cream/ full fat canned coconut milk
150g nitrate free bacon, chopped
1 medium zucchini, grated, juices roughly squeezed out
2 tsp Thankfully Nourished liver powder
2 tsp nutritional yeast
2 tsp curry powder
1 Tbsp coconut flour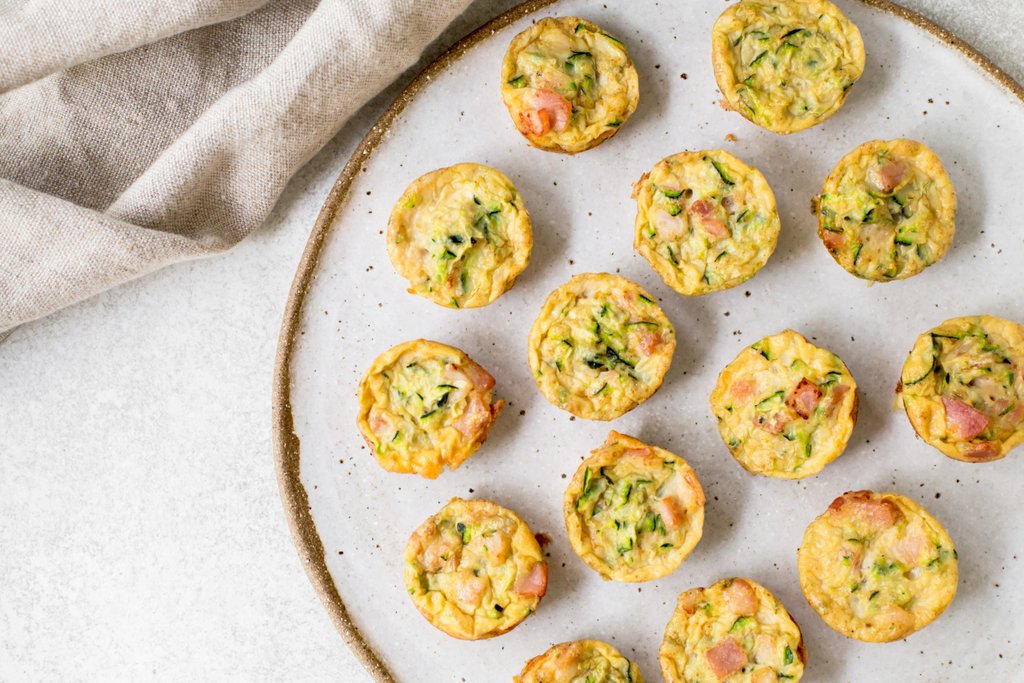 How to make it
Preheat oven to 170'C.
In a mixing bowl whisk eggs with coconut milk.
Add Thankfully Nourished liver powder and nutritional yeast and whisk to combine.
In a small frying pan, fry off bacon.
Add bacon, zucchini to egg mix and combine.
Spoon mixture into a lightly greased mini muffin tray.
Bake in oven for for 15-20 mins or until golden on top and cooked through.
Allow to cool.
Tips: You can also add 1/4 tsp onion powder + 1/4 tsp garlic powder for extra flavour. You can also swap bacon for chopped sun-dried tomatoes.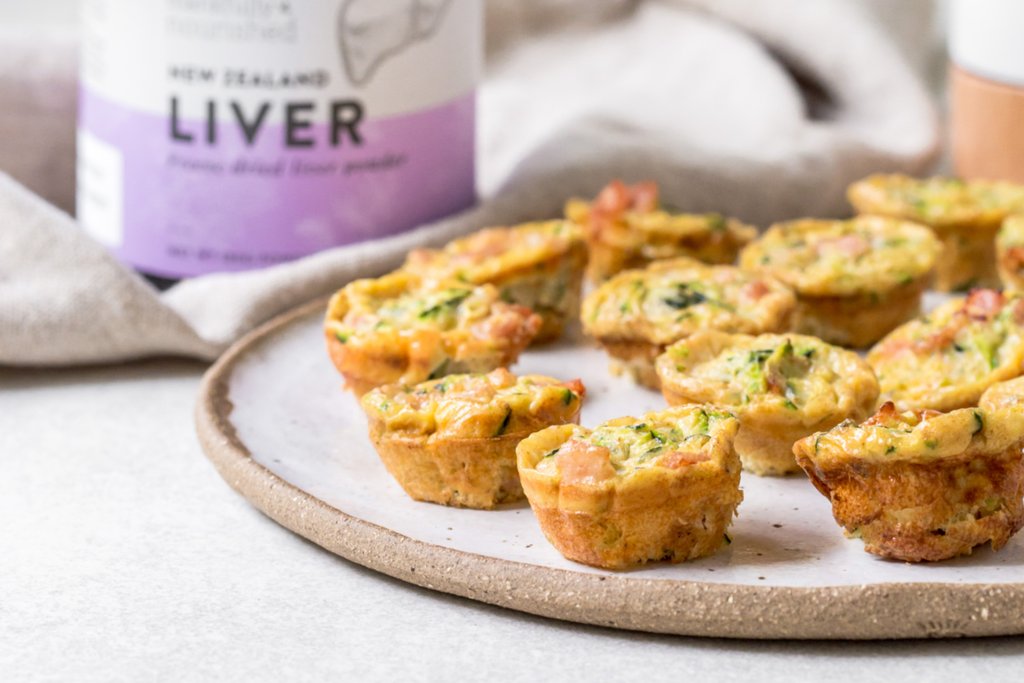 ...
Recipe by Casey-Lee Lyons. To download her free recipe e-book or to browse through hundreds of delicious recipes visit www.livelovenourish.com.au