If you haven't heard about Cassava flour, and it's benefits, let me give you a quick overview.
Cassava is a starchy root vegetable from the American tropics from which cassava flour, breads, tapioca, and other products are made. It's a staple for over 700 million people worldwide and Cassava flour is fast becoming a popular gluten-free, grain-free ingredient in baking. And for good reason!
Here are 3 impressive reasons why Cassava Flour is a great option.
Firstly, cassava is gluten free, grain free and nut free.

Cassava is a good source of

dietary fibre

as well as

vitamin C

,

thiamin

, calcium, riboflavin

folic acid

, iron, vitamin b3,

manganese

, and

potassium

.

Thirdly, cassava flour is a great alternative for baking with a mild flavour and powdery texture, instead of being grainy like some other alternative flours.

We have found it works best as part of a gluten free flour mix.
So if you're after another option for your gluten-free, grain-free baking, cassava flour just may become your new go-to flour.
We currently stock both Otto's and AKN Organics on our GPA wholefoods store. And to help you get started, here's a recipe I adapted from a recipe from livinglovingpaleo.com
Happy baking
Katrina
Grain Free Pumpkin, Choc Chip Cookies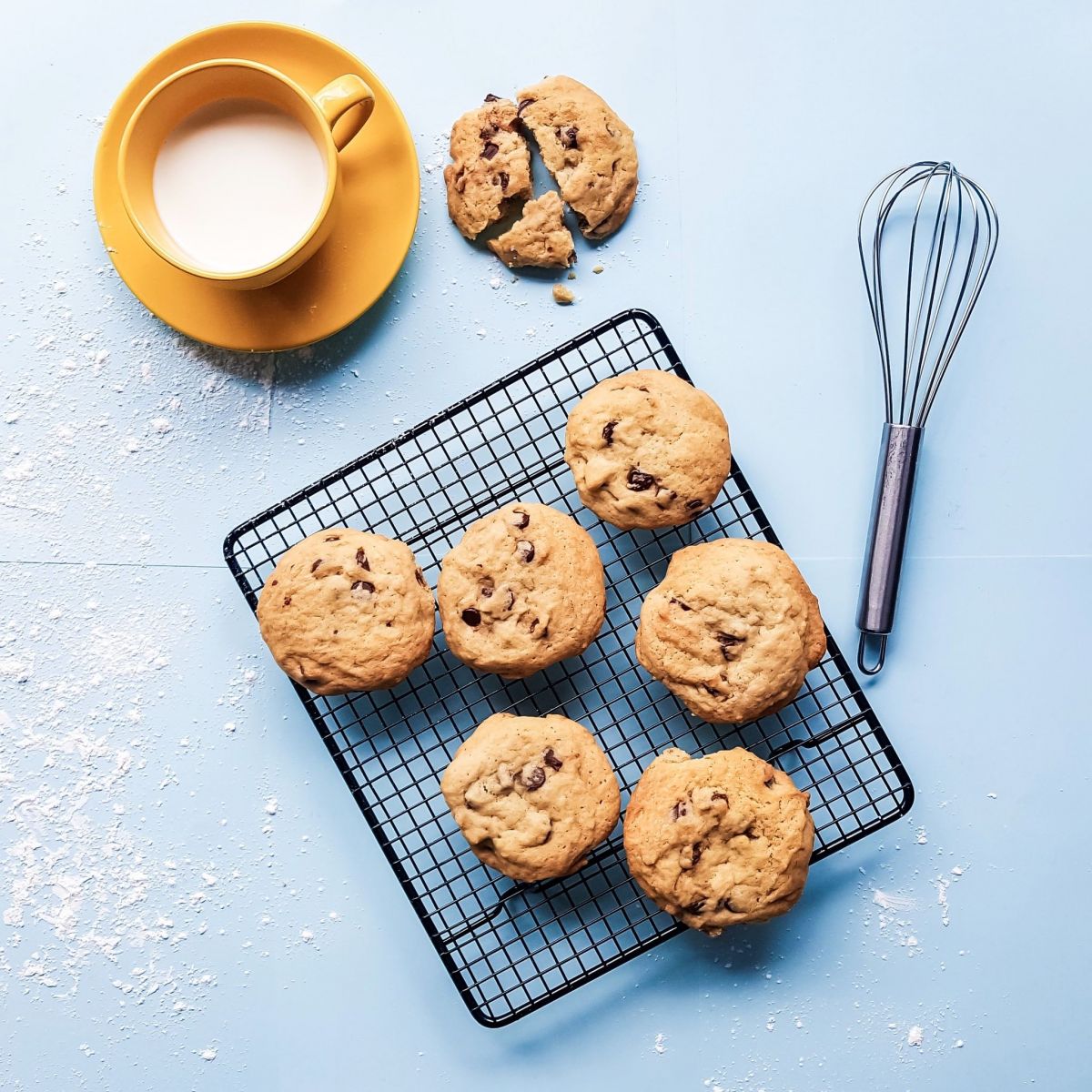 Dry Ingredients
3/4 cups of cassava flour (Use Otto's or AKN Organics)
1/4 cup coconut sugar
1 tablespoon

gelatin
1/4 tsp cinnamon
1/4 tsp ginger powder
1/8 tsp ground cloves
1/2 teaspoon baking soda

3/4 teaspoon

sea salt
Wet Ingredients
1/3 cup coconut oil

1/4

cup steamed mashed pumpkin
1/4 cup maple syrup
1 teaspoon apple cider vinegar
1 teaspoon vanilla extract
1/3 cup choc chips
How to make the cookies
Preheat your oven to 350 degrees
Line a baking sheet with baking paper
Place dry ingredients into your food processor and pulse until combined. Make sure the gelatin is mixed through well
Add in all of the wet ingredients, except chocolate chips and mix until combined and the dough comes together
Gently fold in the chocolate chips
With a spoon drop the golf-ball sized dough onto the baking paper. Gently flatten cookies slightly with your fingers. You can also use a fork. The cookies won't change shape much while they bake.
Bake for approximately 10-12 minutes
Cool on a wire rack. The gelatin will set as the cookies cool.
Hope you enjoy them.