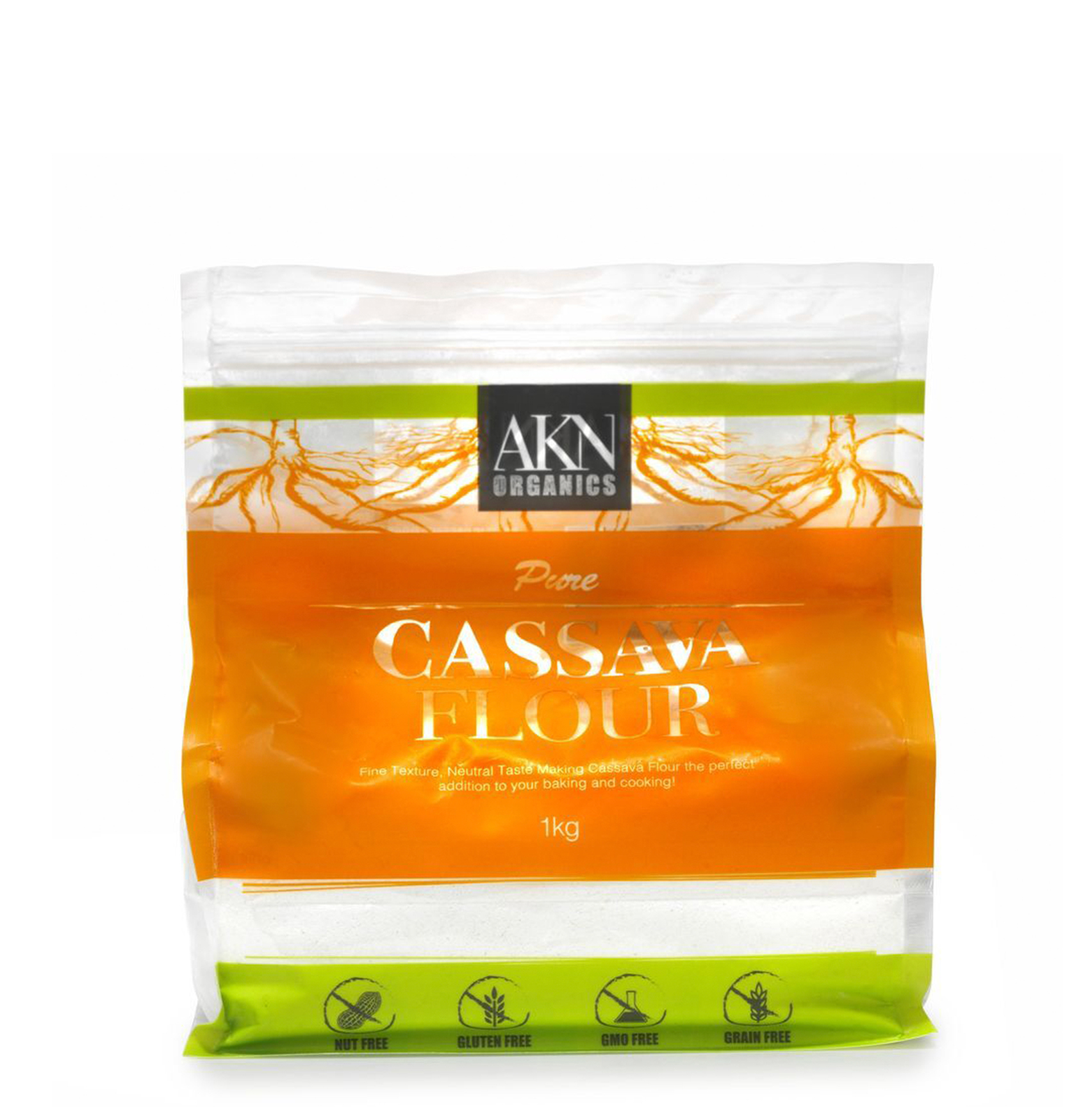 AKN Organics Pure Cassava Flour 1kg
A gluten-free, nut-free and allergy-friendly flour!
Read More
Notify me when back in stock
Brisbane-based AKN Organics source their cassava from local Queensland farms and from select Tanzanian growers.
It's all grown organically, and is harvested and carefully processed into flour by modern chemical-free techniques.
How is it made?
Fresh whole cassava tubers are harvested,washed.peeled, grated and blended into a paste-like consistency where it is then filtered,dried and sifted with utmost care to be the flour you see on the package.
No chemicals or preservatives are used through the entire production process
We love Cassava Flour because it's:
Gluten free, nut free, GMO free
A great source of carbohydrates, particularly resistant starch
Neutral in taste and has a smooth wheat-like texture
(AKN-CASS)
Size: 1kg
Ingredients: 100% Cassava Flour
| | |
| --- | --- |
| SKU | AKN-CASS |
| Brand | AKN Organics |
Customers Also Bought