This recipe is part of our Thankfully Nourished Christmas Banquet.
This is a festive summer salad that will bring a burst of colour to the table. The slight sweetness of the peaches and the bite of the watercress pairs perfectly with the richness of the roast pork. Topped with the aspic jelly jewels give a cooling umami addition. They melt on your tongue as you eat and truly elevate this dish.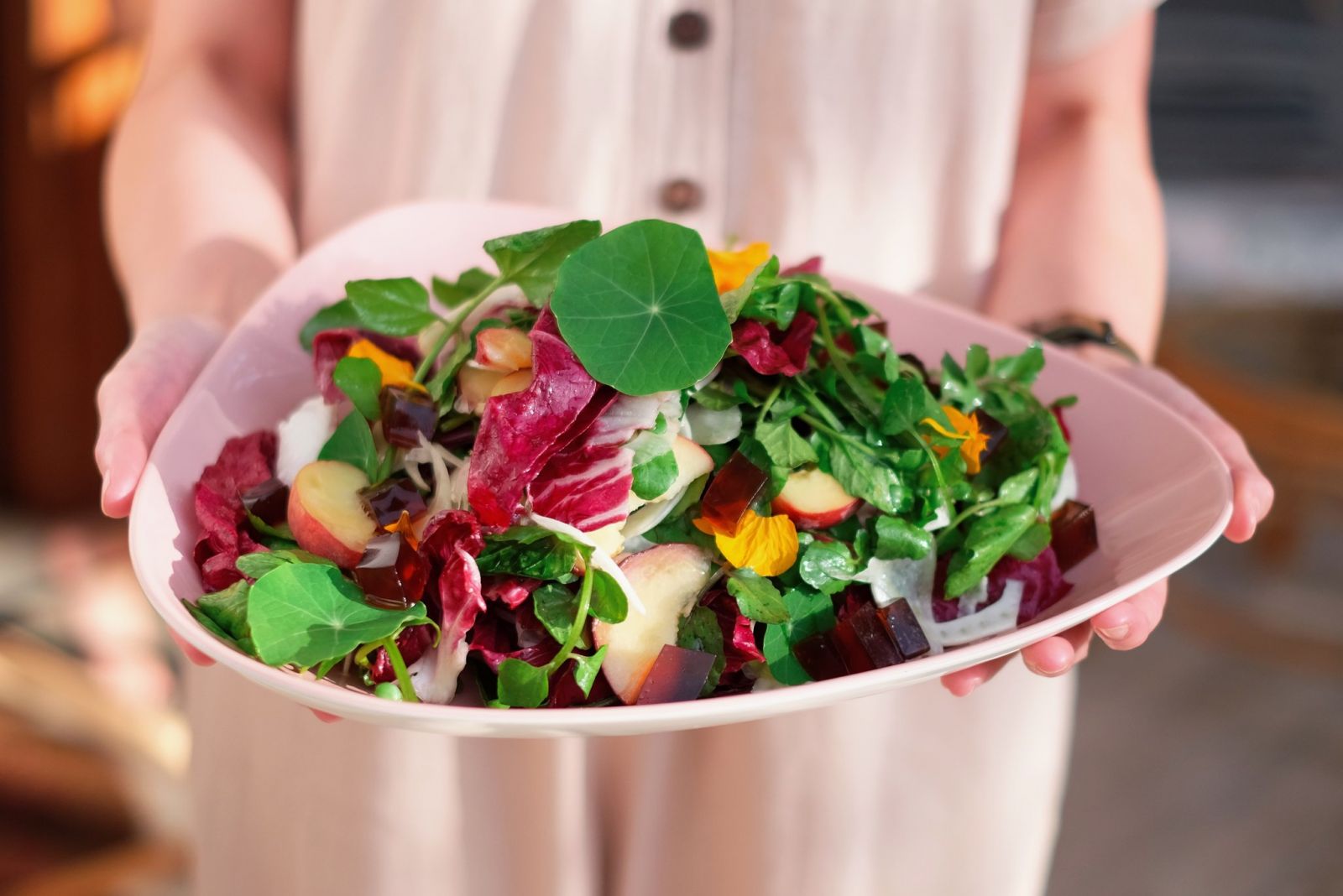 Ingredients for the aspic jelly
How to make the aspic jelly (make the day before)
Reduce 500ml stock with 2 star anise until you have 250ml.

Gelatine must never be added to boiling liquid, so take the stock off the heat.

Dissolve the gelatine in a small amount of the hot stock, then add back to the stock.

Don't stir too vigorously otherwise you'll get air bubbles in the jelly. Set in the fridge in a container sprayed with oil.
Ingredients for the salad
1 ½ tbsp cider vinegar

1 tsp maple syrup

1 tbsp olive oil

1 shallot, sliced

3 firm but ripe peaches cut into thin wedges

½ radicchio lettuce washed and cut into slices

½ small fennel bulb thinly sliced

Salt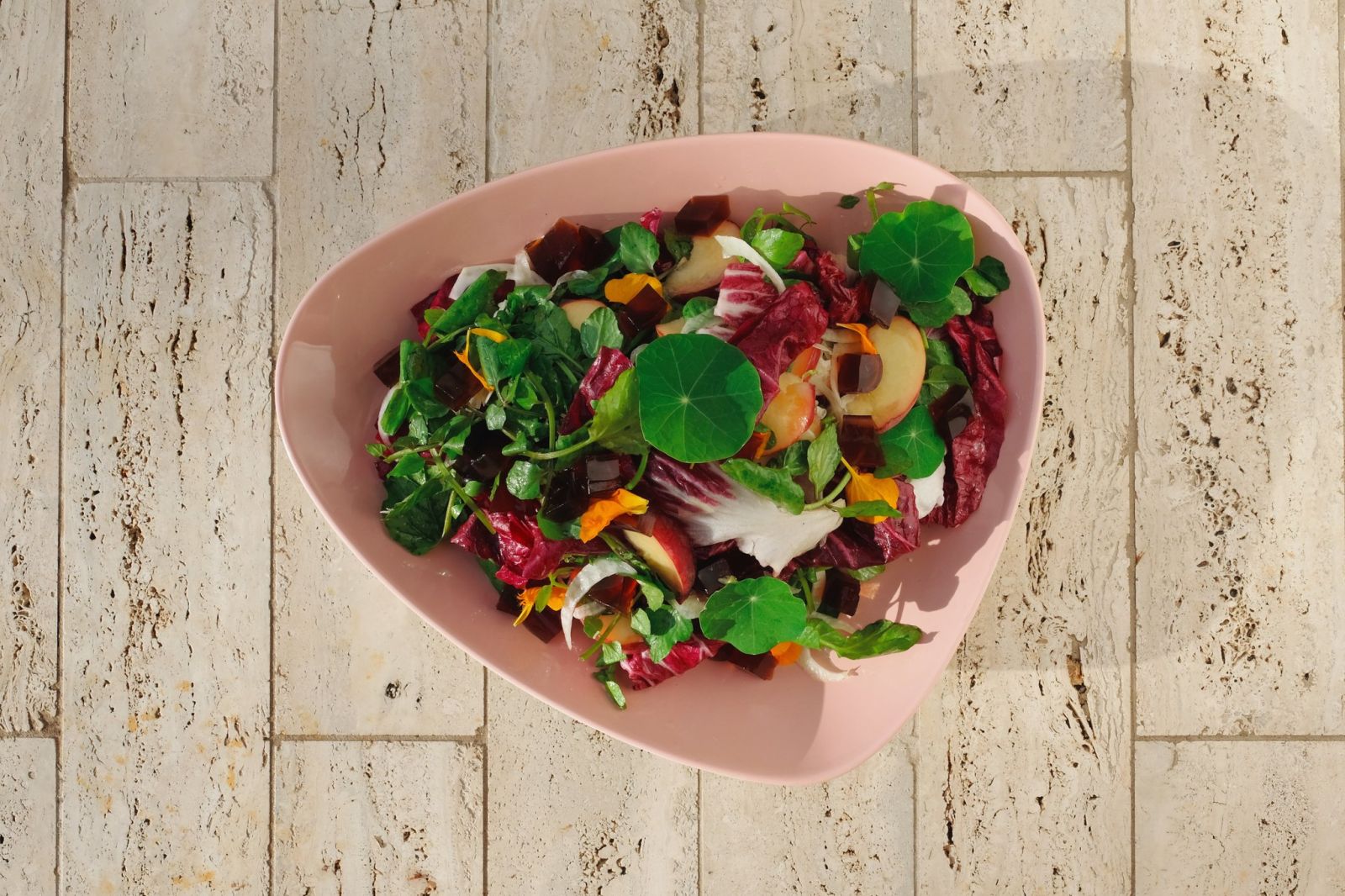 How to put the salad together
Cut the aspic jelly into small cubes

Mix together the cider vinegar, maple syrup, olive oil & shallot to make the dressing

Toss together the remaining ingredients, except the aspic cubes, and put into your serving dish.

Top with aspic cubes.
PS