Summer is on the way so we've been working on a range of delicious, all-natural sodas for you to make at home. We've created five throughly enjoyable flavours that you can make very easily to spoil your family and guests!
These Thankfully Nourished Sodas are a refreshing treat that has almost no calories and doesn't raise blood sugar. They can be made as sweet as you like by adding more or less Monk Fruit concentrate.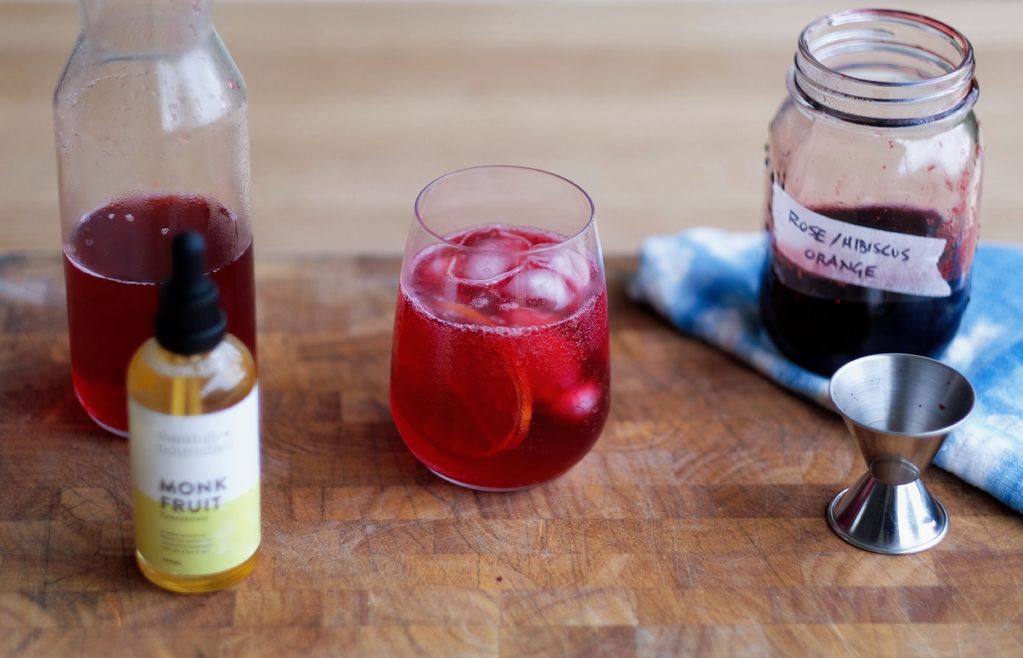 Ingredients
to make the syrup
16gr dried hibiscus and rose buds

120ml boiling water

zest of 1 orange
to make the soda
home made syrup (above)
500ml sparkling water
orange slice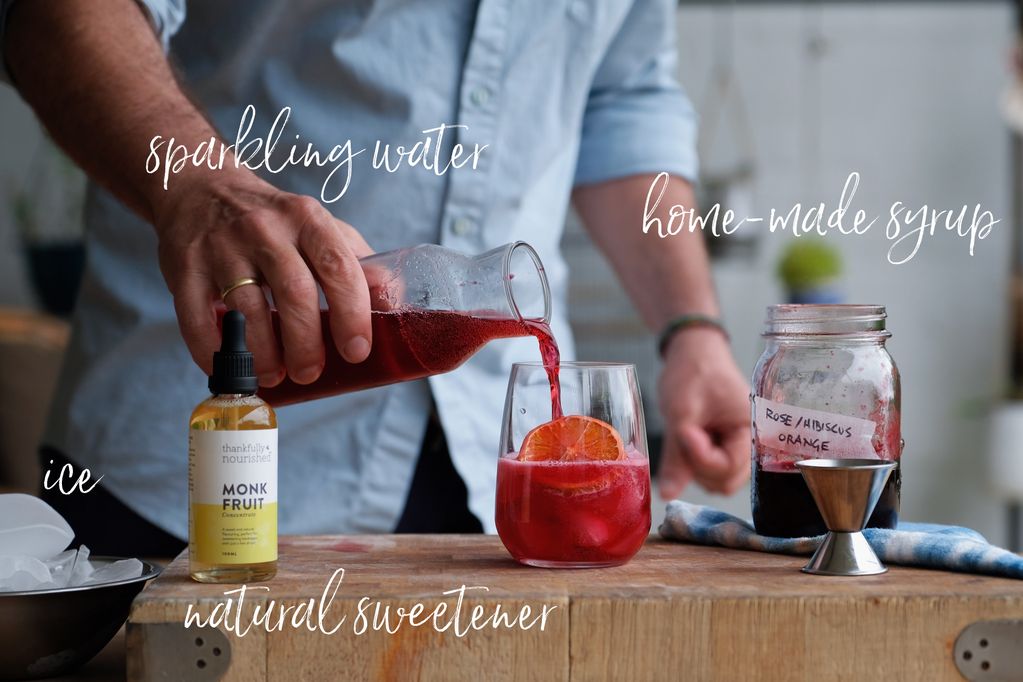 Method
To make tea
Infuse

dried hibiscus, rose bud and orange zest in boiling water for 8-10 minutes.
Strain and cool (store in the fridge)
To make the soda
Fill a carafe or bottle with 500ml sparkling water. Either store bought or made at home with a soda machine
Add 30ml of the tea infusion and 24 to 30 drops of Thankfully Nourished Monk Fruit concentrate. Adjust sweetness to taste.
Add ice to a glass, garnish with slices of orange and serve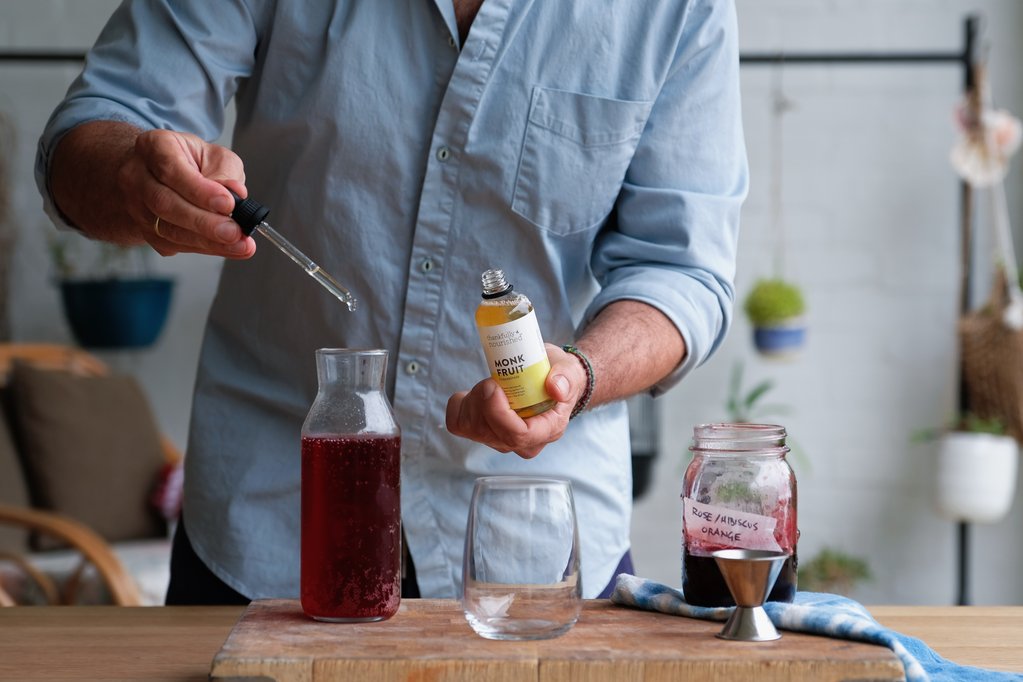 Make your own flavours
All-natural home made sodas are so simple and enjoyable to make and thankfully, refreshing and nourishing! We will release the next flavours very soon, but here is a teaser of what's to come.
Silver Jasmin
Passionfruit Lime
Strawberry, Lemon & Ginger
Blackberry, Lime & Basil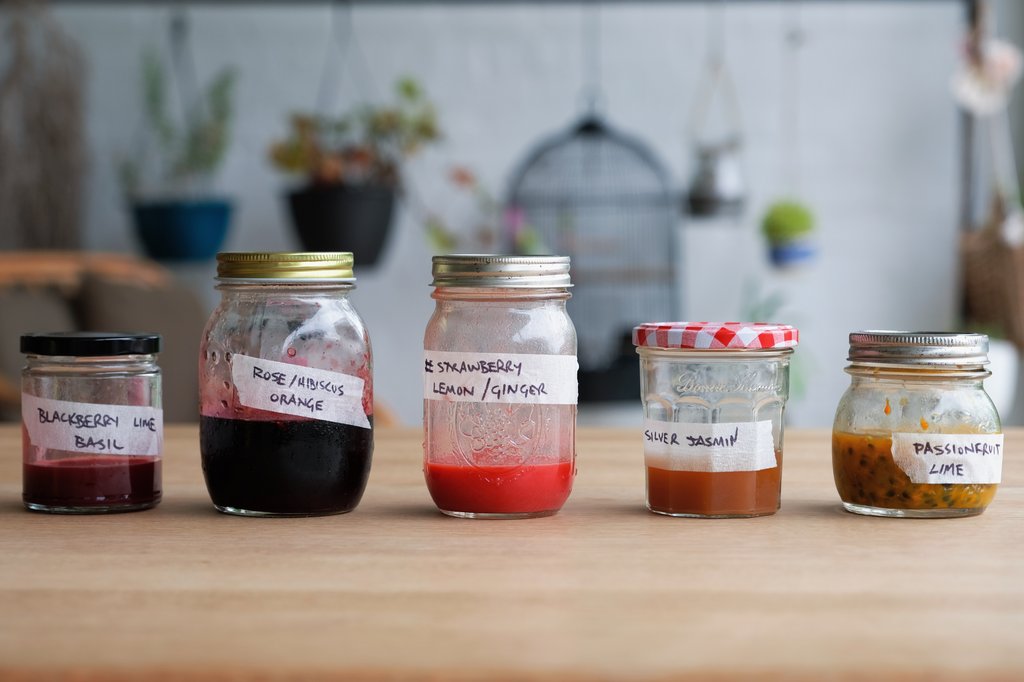 About Monk Fruit
Monk Fruit concentrate is a delicious, all-natural, sugar-free sweetener with zero carbs and zero glycaemic index
Made from the Monk Fruit melon
High concentrated sweetness, sourced from the antioxidants in the fruit
Perfect for adding a sweet flavour to beverages and desserts without spiking your blood sugar
Gluten, dairy and soy free
You can buy it here
Enjoy
Katrina