Typically, ice-blocks contain quite a bit of processed sugar, but not these ones. Our Thankfully Nourished ice blocks have only two ingredients - fresh fruit and Monk Fruit Concentrate. They are so easy to make and completely delicious, nourishing and satisfying.
Ingredients
You will need ice block moulds and wooden ice block sticks. Makes about 10 ice blocks
Chopped flesh from 2 mangoes
Chopped flesh from 2 bananas
Passionfruit pulp from 4 passionfruit
36 drops of Monk Fruit concentrate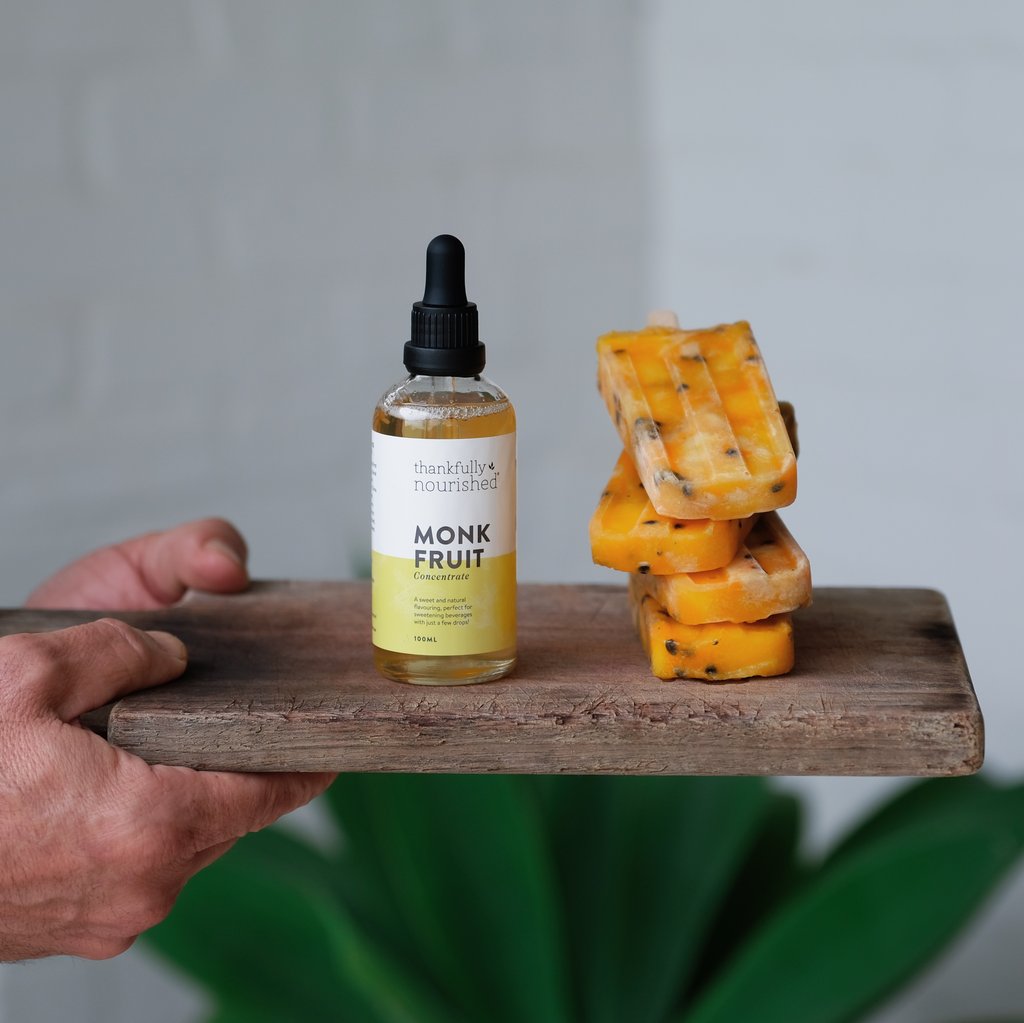 How to make them
In a bowl add mango, banana and passionfruit
Stir thoroughly making sure to mash up everything a little
Ensure the mixture becomes a little liquid to be able to fill the crevices of the ice block moulds
Pour the mixture into the moulds. Tap the mould on the bench top to settle and allow any air pockets to escape.
Freeze for at least 4 hours, but overnight is best.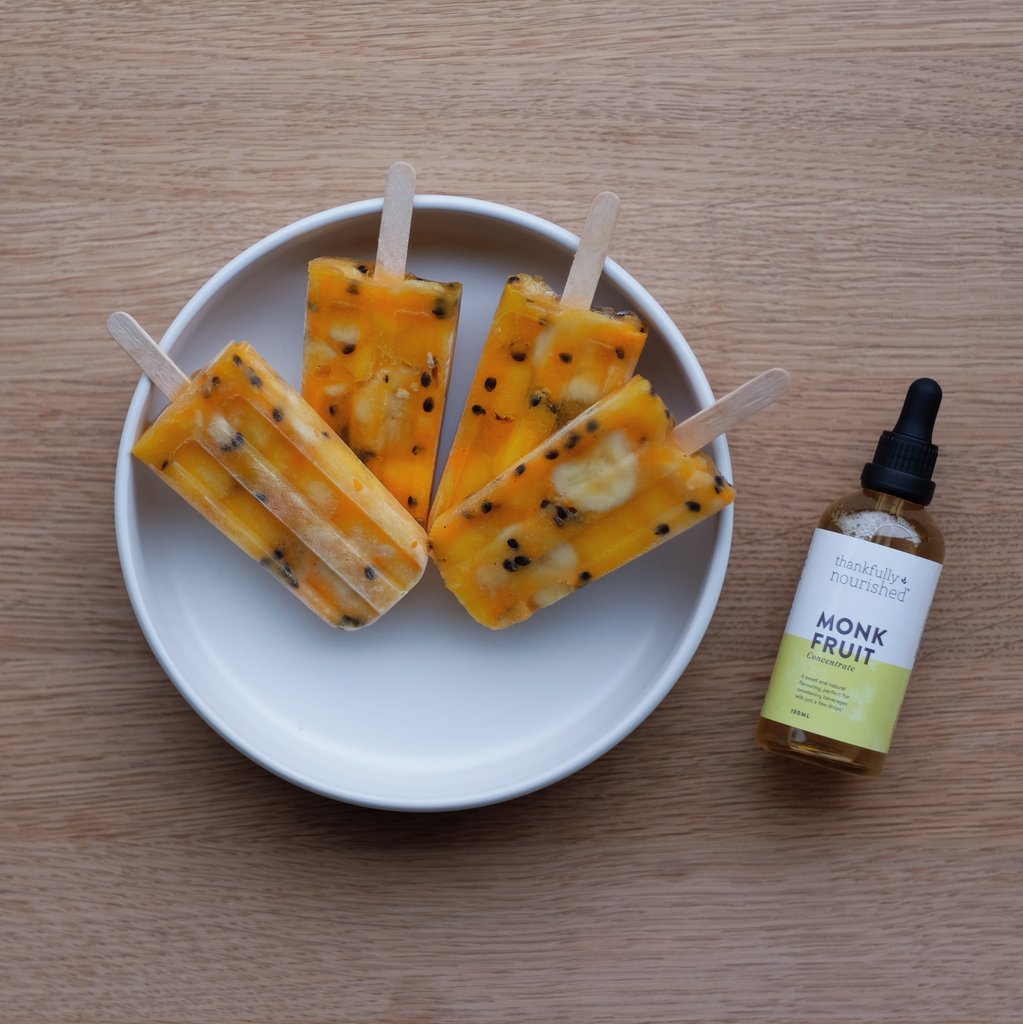 About Monk Fruit
Monk Fruit concentrate is a delicious, all-natural, sugar-free sweetener with zero carbs and zero glycaemic index
It is made from Monk Fruit melon with a high concentrated sweetness, sourced from the antioxidants in the fruit
Perfect for adding a sweet flavour to beverages and desserts without spiking your blood sugar
Gluten, dairy and soy free
You can buy Monk Fruit here
Enjoy!
Katrina