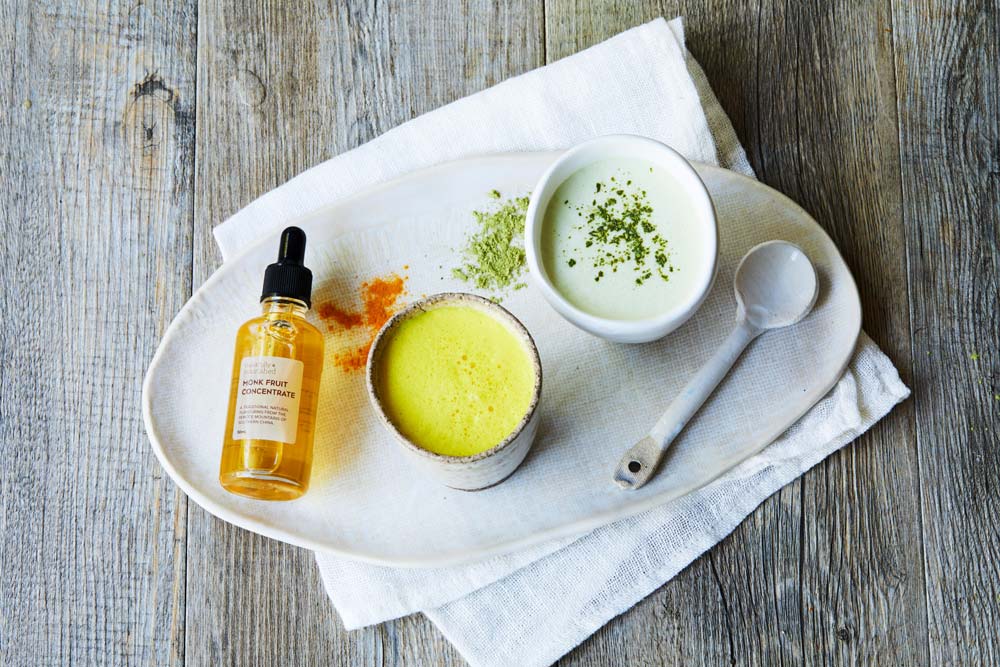 There are some amazing reasons why turmeric is known as the Queen of Spice, and why it has been used for its medicinal and health benefits for thousands of years.
You know turmeric as the bright orange-yellow spice often found in sauces and curries. But, go beyond the colour into the turmeric root itself and you'll discover some impressive reasons to add turmeric to your family's diet.
Turmeric or curcumin contains bioactive compounds with some pretty powerful medicinal properties - this is a wonder spice.
Many benefits of turmeric:
Strong anti-inflammatory actions, helping to soothe and heal joint inflammation and pain, and inflammatory bowel disorders
Antioxidant properties, with curcumin additionally providing cancer protective actions
Aiding liver detoxification and liver cell protection
Protecting the heart by preventing inflammation in the cardiac muscle
May help delay aging and fight age-related chronic disease
Can ease arthritis symptoms
Can relax your body for sleep
Boosts the immune system
Can improve skin condition
Lowers cholesterol
Can help treat Uvetis (inflammation of the iris)
Can maintain Ulerative Colititis remission from symptoms (a chronic condition that causes ulcers in the lower end of the gastro-intenstinal tract)
Helps prevent Alzheimer's disease by helping to reduce the accumulation of amyloid plaque in the brain
Can be effective at alleviating the symptoms of depression
Linked to improved brain function and lowers the risk of brain diseases
Helps the body to fight foreign invaders and has a role in repairing damage - it increases the antioxidant capacity of the body by neutralising free radicals on its own and then stimulates your body's own antioxidant enzymes
Increases beneficial effects of numerous factors that are known to play a part in heart disease
Truly, the curcumin in turmeric is amazing - consider this - it can increase the growth of new neurons and fight various degenerative processes in the brain, leads to changes on a molecular level, can cross the blood-brain barriers and has been shown to cause various improvements in pathological processes.
Potential side-effects, risks and complications:
Turmeric is generally safe as long as you consume it in moderation but you should check in with your doctor if you have had:
inflammation of the gallbladder or gall stones
obstruction of bile passages
stomach ulcers
diabetes

Too much turmeric may cause side effects such as:
increased stomach acidity, which could cause ulcers
a blood-thinning effect - avoid if you are on blood thinners or for two weeks prior to surgery

With all the health benefits associated with turmeric it's definitely a spice to keep in your kitchen cupboard and to add to your home cooking on a regular basis. Being so easy to incorporate into dishes and even drinks, it's no wonder that it's popularity remains strong after thousands of years and it retains the title of the 'Queen of Spice'.
Extra goodness:
Curuminoids (curcumin) is quite poorly absorbed into the bloodstream but if it is consumed with black pepper (piperine/bioperine) then the absorption can be enhanced by up to 2000%. And that's exactly how we recommend adding turmeric into your family's diet with our Turmeric Latte.
Some GPA Wholefoods products with turmeric, the Queen of Spice, include:
Natures Harvest Turmeric Latte
A delicious and healing blend of 7 spices (Turmeric, Cinnamon, Cardamon, Vanilla, Ginger, Chilli and Black Pepper) for making hot lattes, iced lattes, turmeric tonics and even bliss balls. You won't be disappointed!
View More
Ovvio Turmeric
Best known for its brilliant yellow hue, Turmeric is a potently healing spice, used in herbal medicine throughout the world. Thanks mainly to its active constituent, curcumin, Turmeric has a vast array of benefits including:
Strong anti-inflammatory actions, helping to soothe and heal joint inflammation and inflammatory bowel disorders
Antioxidant properties, with curcumin additionally providing cancer protective actions
Aiding liver detoxification and liver cell protection
Protecting the heart by preventing inflammation in the cardiac muscle
Potentially reducing the risk of Alzheimer's by helping to reduce the accumulation of amyloid plaque in the brain