This recipe is part of our Thankfully Nourished Christmas Banquet.
These potatoes will be a hit with your guests. So simple, but so delicious! When cooked correctly they have a moorish toffee-coloured, salty crackling. Don't skimp on the fat or salt.
Ingredients
Serves 6
2kg large potatoes (kestrel or royal blue are nice), skin on, washed and dried.

250g duck fat (warmed to liquid)

1 tablespoon salt flakes
How to make Roast Duck Fat Potatoes
Preheat your oven to 220°C (200°C fan) and grab a suitable roasting tin or tray. The heavy cast-iron type is ideal, but use what you have; no ceramics, though.

Put whole potatoes into a large saucepan and cover with water. Bring to the boil and cook for about 30 minutes or until the potatoes are soft and a knife goes through with ease. The skins will have split a little, which is perfect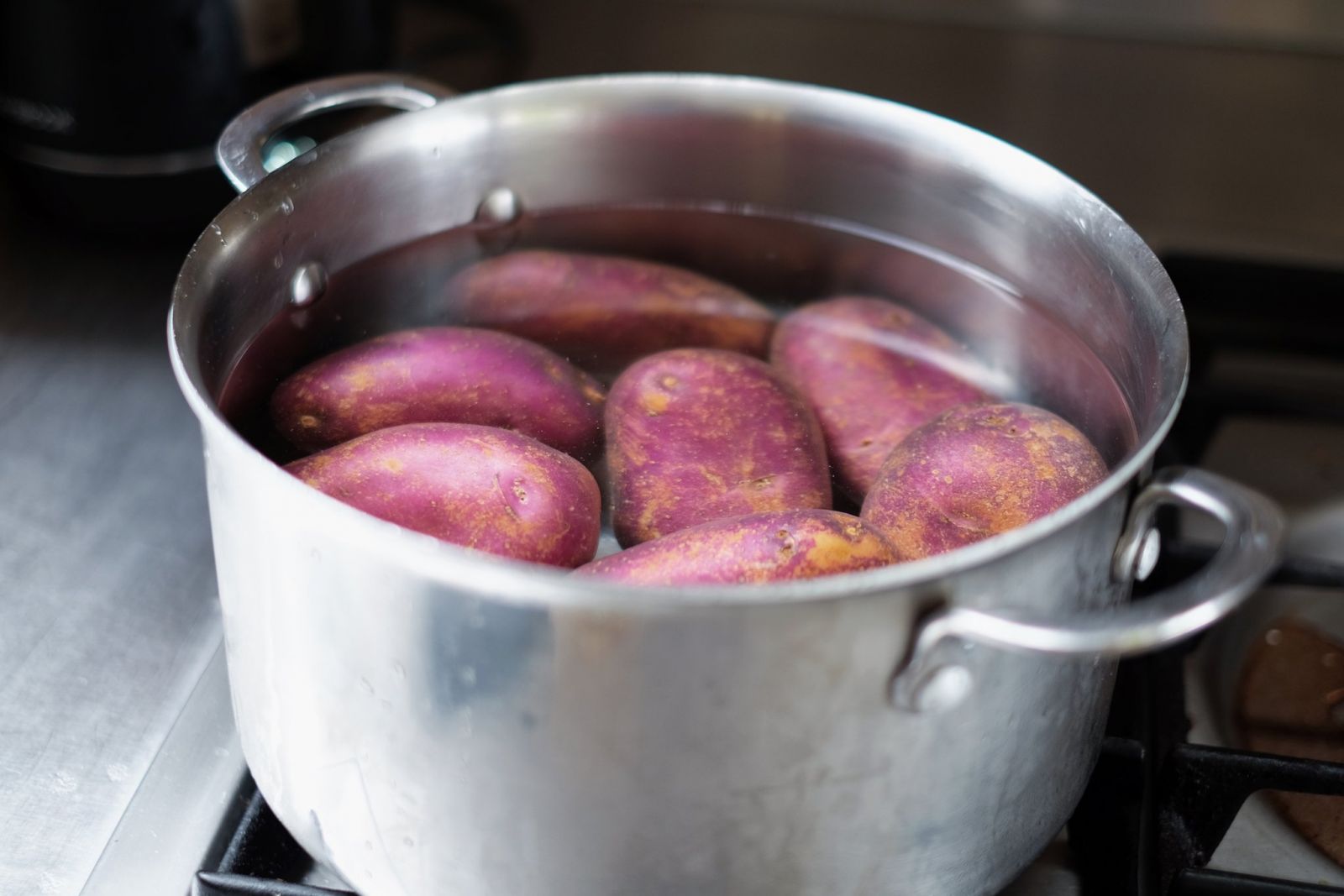 Drain well and tip into your un-oiled roasting tin.

With a big spoon, press down on each potato to crush it slightly. What you're looking for is a big dent in the top of each potato, which will likely split a little.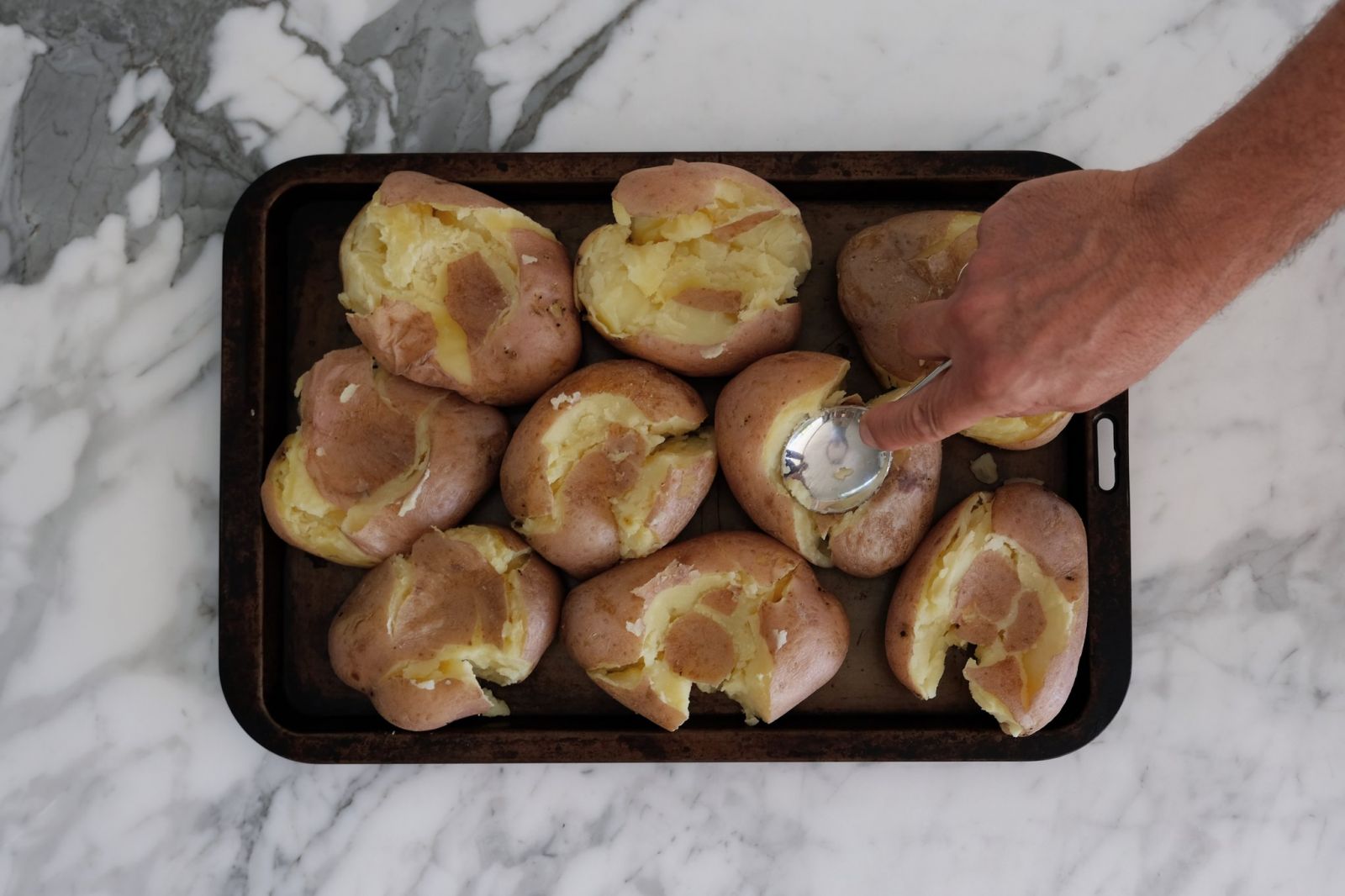 Pour over your duck fat, sprinkle with the salt flakes and put the whole thing into the oven.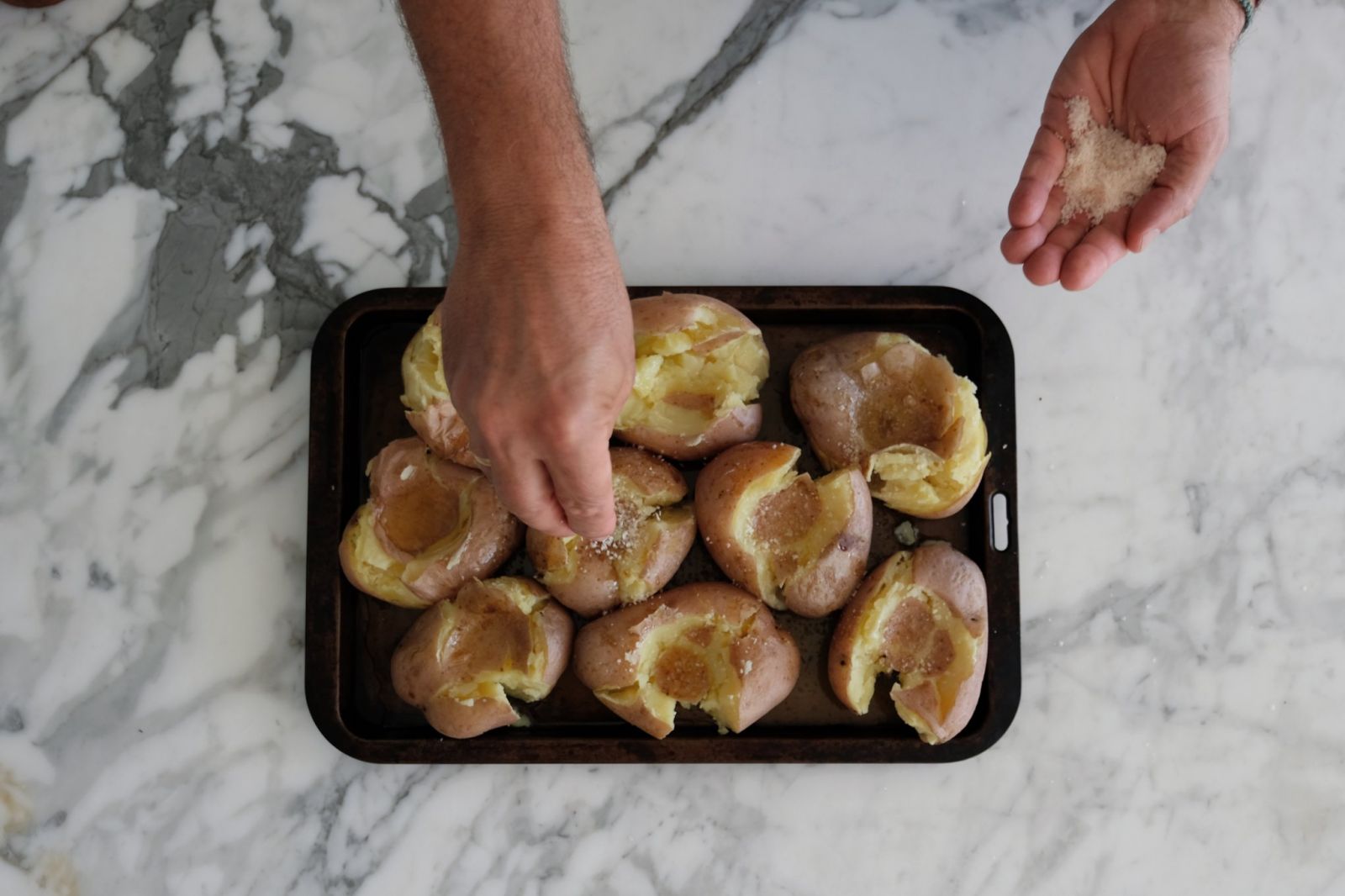 After 10 minutes, turn the oven down to 200°C (180°C fan), and let the potatoes go for another hour.

To serve, just bring the roasting tin to the table or place on a warmed platter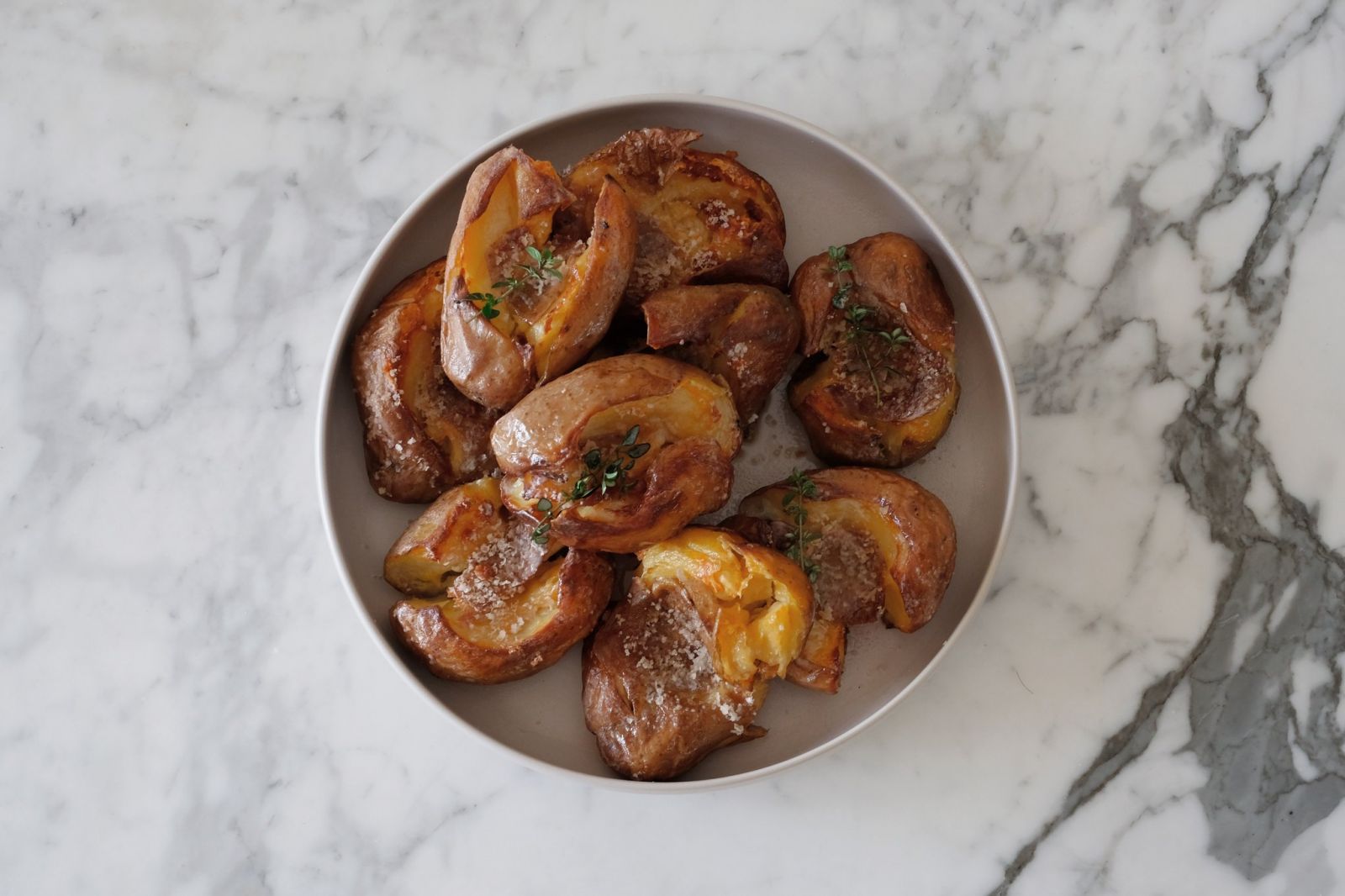 PS