Here are two wonderful recipes you can make for your family using Cassava Flour, which means it's gluten free, grain free and nut free!
Your new 'go to' gluten free, grain free flour
If you haven't heard about Cassava flour, let me give you a quick overview. Cassava is a starchy root vegetable from the American tropics and is a staple for over 700 million people worldwide. It's quickly becoming a very popular gluten-free, grain-free ingredient in baking due to it's many great qualities.
Apart from being free from gluten, grains and nuts, Cassava is also a good source of dietary fibre as well as vitamin C, thiamin, calcium, riboflavin folic acid, iron, vitamin b3, manganese, and potassium. We currently stock both Otto's and AKN Organics on our GPA wholefoods store.
Vegetable & Cassava Fritters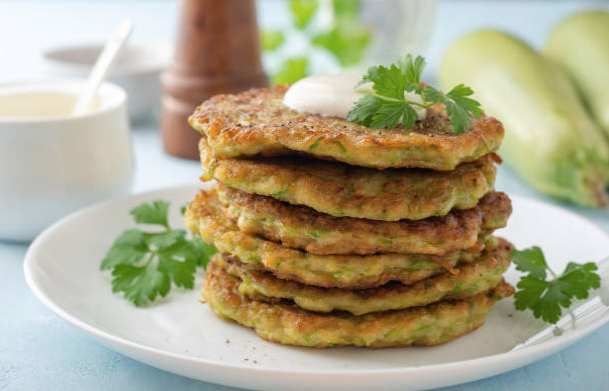 These Vegetable and Cassava Fritters are scrumptious and as always my pre-requisite with all family meals, is that they're simple to make. They are delicious, nutritious, easy-to-make!
Ingredients
400g grated zucchini (approx. 2 large zucchinis)

100g grated carrot (approx. 1 medium carrot)

3 eggs

1 tsp dried basil (or other herb of your choice)

salt and pepper to taste
How to make them
Grate zucchini and place in colander over the sink or a bowl

Sprinkle with 1 1/2 tsp salt, cover with a tea towel and leave to sit for 15 - 20 minutes

Tip zucchini onto a dry tea towel, wrap up and squeeze out all the juice

Place zucchini into a bowl and add all remaining ingredients (carrot, eggs, cassava flour, basil, salt and pepper)

Heat a small amount of ghee in a frypan until warm

Dollop a small amount of mixture (around 2 tablespoons per pattie) into pan and cook for 3 - 4 minutes. Flip and cook for another 3 minutes.

Serve and enjoy!
Oh and they are absolutely delicious with GevityRx sauces, available here.
Banana Cassava Bread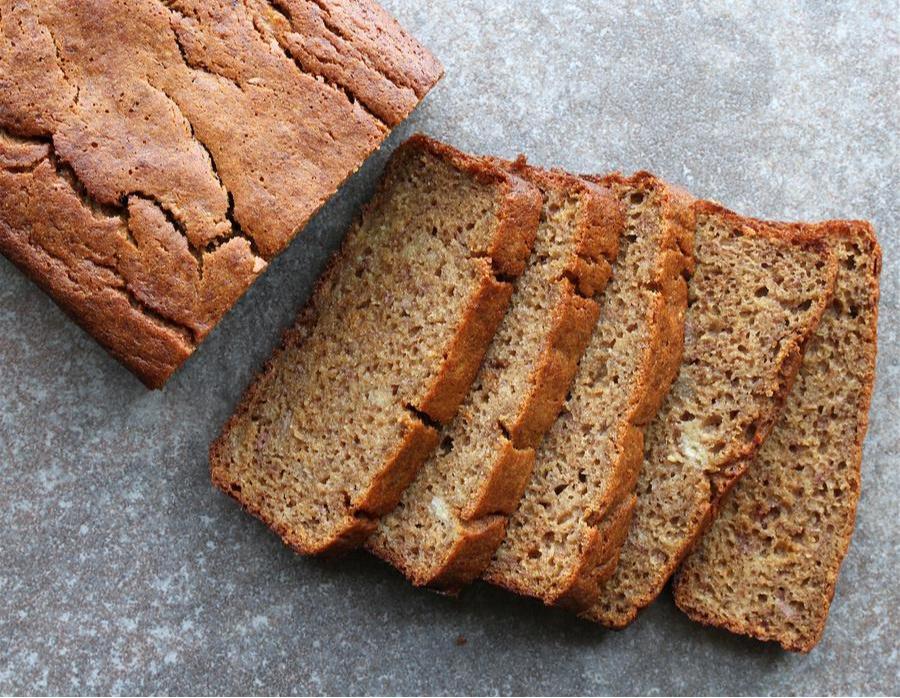 Who doesn't love a warm slice of freshly baked banana bread! Perfect for any time of the day. This delicious recipe also uses Cassava Flour as well, so it's also thankfully free from gluten, grains and nuts.
The original recipe and image is from Ottos Naturals, which we stock in our online store.
Ingredients
3 bananas (about 1 1⁄2 cups when mashed)
3 large eggs
1⁄2 cup olive oil
1/2 cup coconut sugar (you can also use 1/3 cup)
1 teaspoon vanilla extract
135 grams Ottos Cassava Flour
1⁄2 teaspoon baking soda
1 1⁄2 teaspoon baking powder
1⁄2 teaspoon finely ground sea salt
1 1⁄2 teaspoons cinnamon
How to make them
Preheat oven 180 degree Celsius.
Grease and line a medium sized bread pan with baking paper a d leave a small overhang to make it easy to lift out. Lightly grease the baking paper.
Mash the bananas in a bowl.
Whisk in the eggs to banana, oil, coconut sugar and vanilla extract
In another bowl, whisk together Cassava Flour,

baking soda, baking powder, salt and cinnamon.

Combine the dry ingredients with the wet ingredients and pour into the prepared bread pan.

Bake for 45 minutes or until dark golden brown and baked through. You can use a toothpick to see if it is cooked through by carefully placing it in the bread. If it comes out clean, it's cooked!

Allow to cool before removing from the pan

Slice and serve.
This bread is perfect for morning or afternoon tea or even breakfast!
Enjoy
Katrina