As part of our Thankfully Nourished Christmas Banquet, let's start with a festive drink.
Ingredients for the syrup
350ml white wine

350ml water

1 ½ tsp monk fruit concentrate

½ vanilla bean (or ½ tsp pure vanilla extract)

peel from ½ lemon

6 white peaches (halved with seed in)

Prosecco or soda water
How to make the syrup
Bring syrup to the boil and add halved peaches.

Turn the heat down to just simmering.

Cook for 20 minutes or until peaches are soft. Allow to cool in the syrup.

Peel the skin and discard with the seed. Blend and pass through a sieve if necessary.

This puree can be made 2-3 days in advance and stored in the fridge.
How to assemble the drink
To make a Bellini fill one third of a champagne flute with peach syrup and top up with ice cold Prosecco

For a non-alcoholic version replace white wine with strawberry & lemon syrup below and add soda water instead of Prosecco (the kids will love it!).
Strawberry & lemon syrup:

Mix in a blender 100g strawberries (thawed frozen is fine) with zest and juice of 1 lemon until very well combined. Strain and top up with water to make 150ml.
The adults version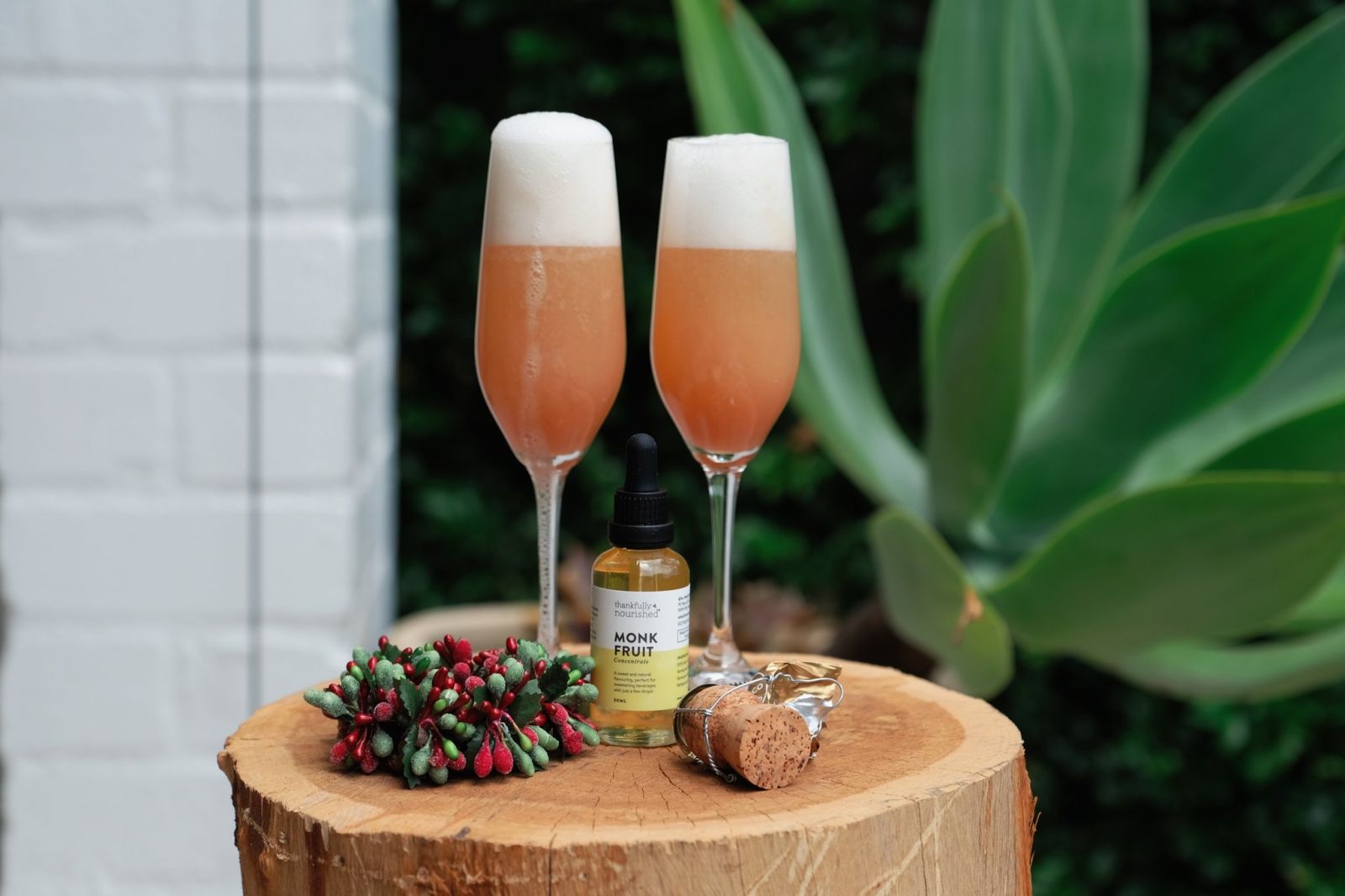 The kids version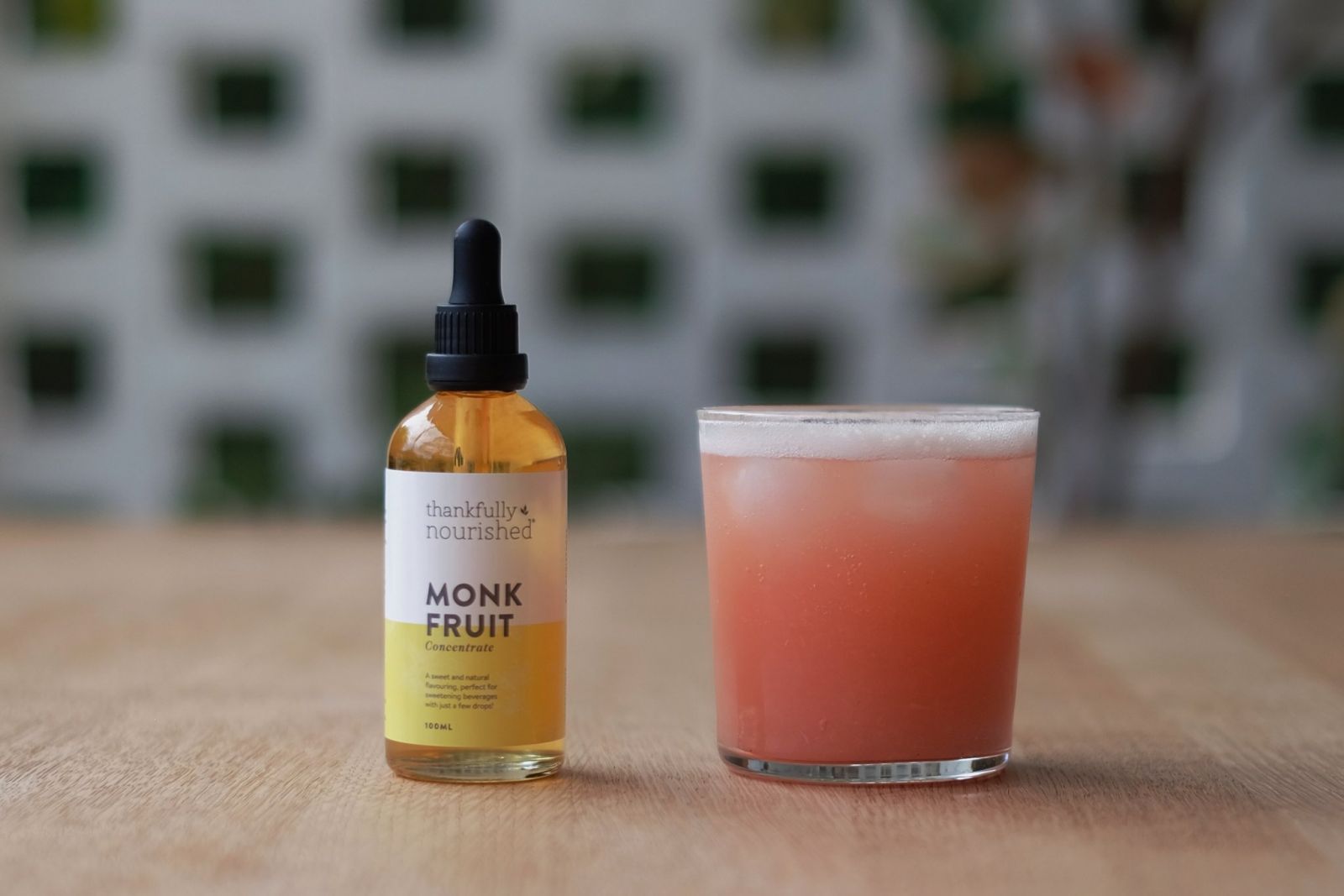 ...
PS