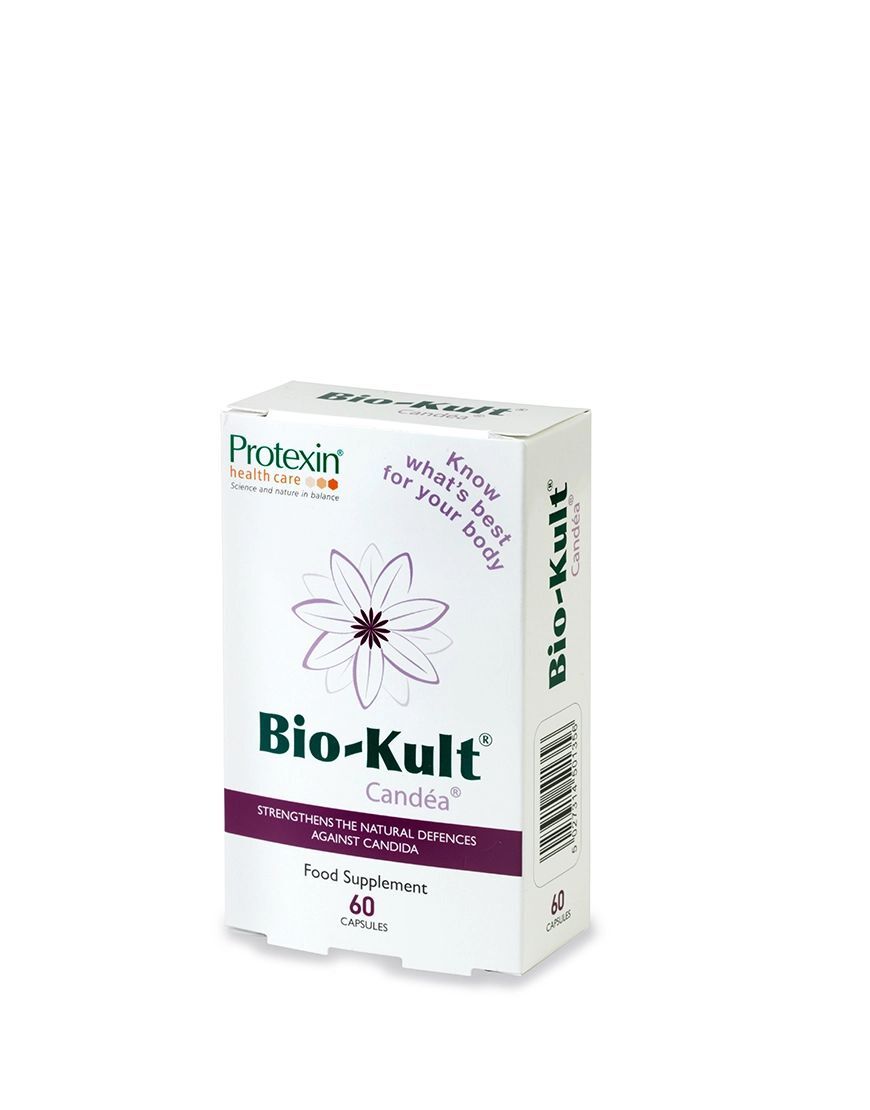 7 powerful strains of beneficial bacteria formulated with garlic and grapefruit seed, specifically designed for the treatment of candida overgrowth.
Read More
Notify me when back in stock
Bio-Kult Candea is an advanced, scientifically developed gut health probiotic that may be useful in the treatment of candidiasis.
Candidiasis is essentially an overgrowth of an invasive fungus, Candida albicans, and can manifest in both men and women as:
Oral or vaginal thrush
Food intolerances
Depression
Fatigue
Bio-Kult Candea contains the following strains of beneficial bacteria to aid in restoring healthy microbial balance:
Lactobacillus casei PXN37
Lactobacillus rhamnosus PXN54
Lactobacillus acidophilus PXN35
Lactobacillus delbrueckii ssp. Bulgaricus PXN39
Streptococcus thermophilus PXN66
Bifidobacterium breve PXN25
Bifidobacterium longum PXN30
Additionally, it contains the powerful botanical antifungal agents:
Garlic
Grapefruit seed extract
Bio-Kult Candea is:
Shelf stable with no need to refrigerate
Gluten free
Suitable for vegetarians, children and pregnant women
Presented in a cellulose-based vegetable capsule
(BIO-C)
Size: 60 caps
Serving size: 2 capsules with or after the main meal
Servings per container: 30
Ingredients: Cellulose (bulking agent), Grapefruit Seed Extract, Vegetable Capsule, Garlic, Probiotics Cultures (see below)
Probiotic cultures : Lactobacillus casei PXN 37, Lactobacillus rhamnosus PXN 54, Lactobacillus acidophilus PXN 35, Lactobacillus delbrueckii ssp. bulgaricus PXN 39, Streptococcus hermophilus PXN 66, Bifidobacterium breve PXN 25, Bifidobacterium longum PXN 30.
Customers Also Bought