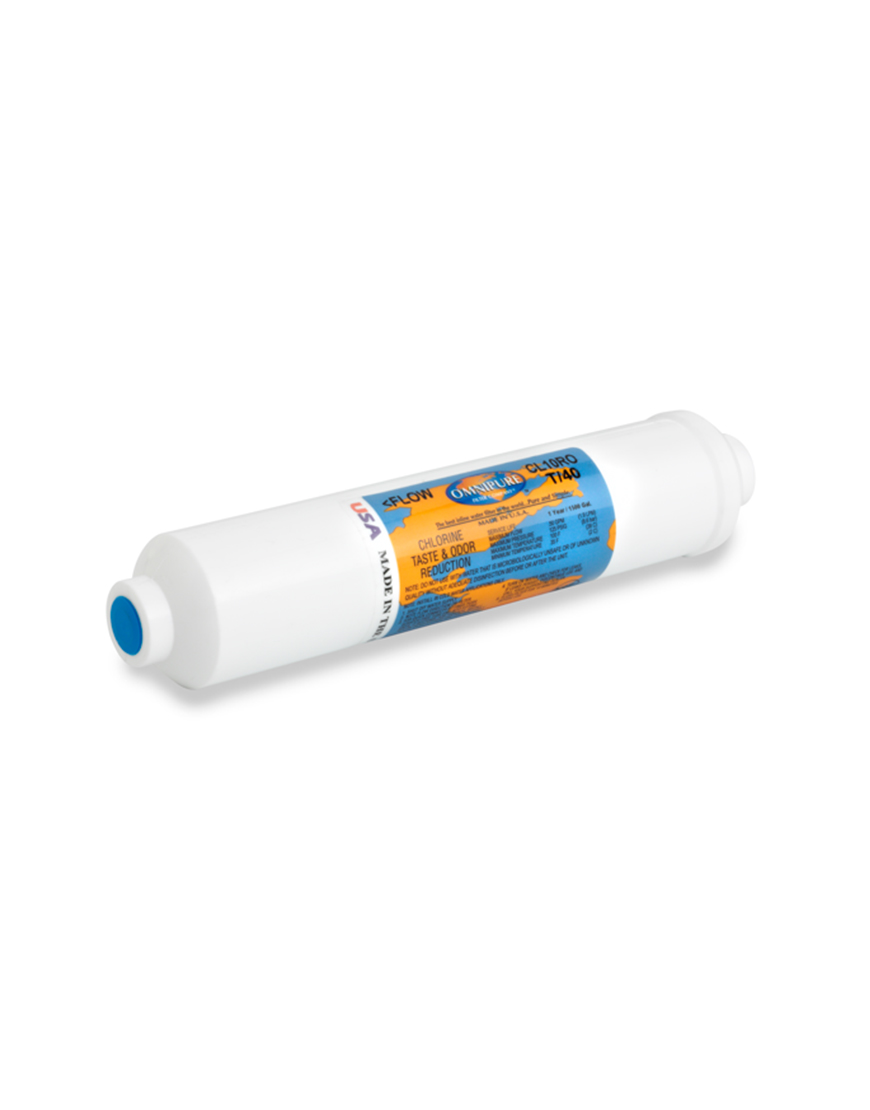 As there are little impurities in the water post Reverse Osmosis, we recommend the polishing cartridge be changed every 2-3 years on a Reverse Osmosis purification system.
Read More
Notify me when back in stock
Used to remove any flavour taints from the water as a result of long sitting time in the system, this cartridge should be replaced every 3-5 years at the same time as replacing the reverse osmosis membrane.
This double action filter is designed to polish the purified water on a Reverse Osmosis System to prevent any 'stagnant' taste from the holding tank. this can also be used to reduce Dirt & Sediment, Chemicals, Chlorine, bad tastes & Odours.
If you have been running your Reverse Osmosis (RO) and remineralisation system for 3+ years, it's time to add this to your cart.
(RO-POLISH)