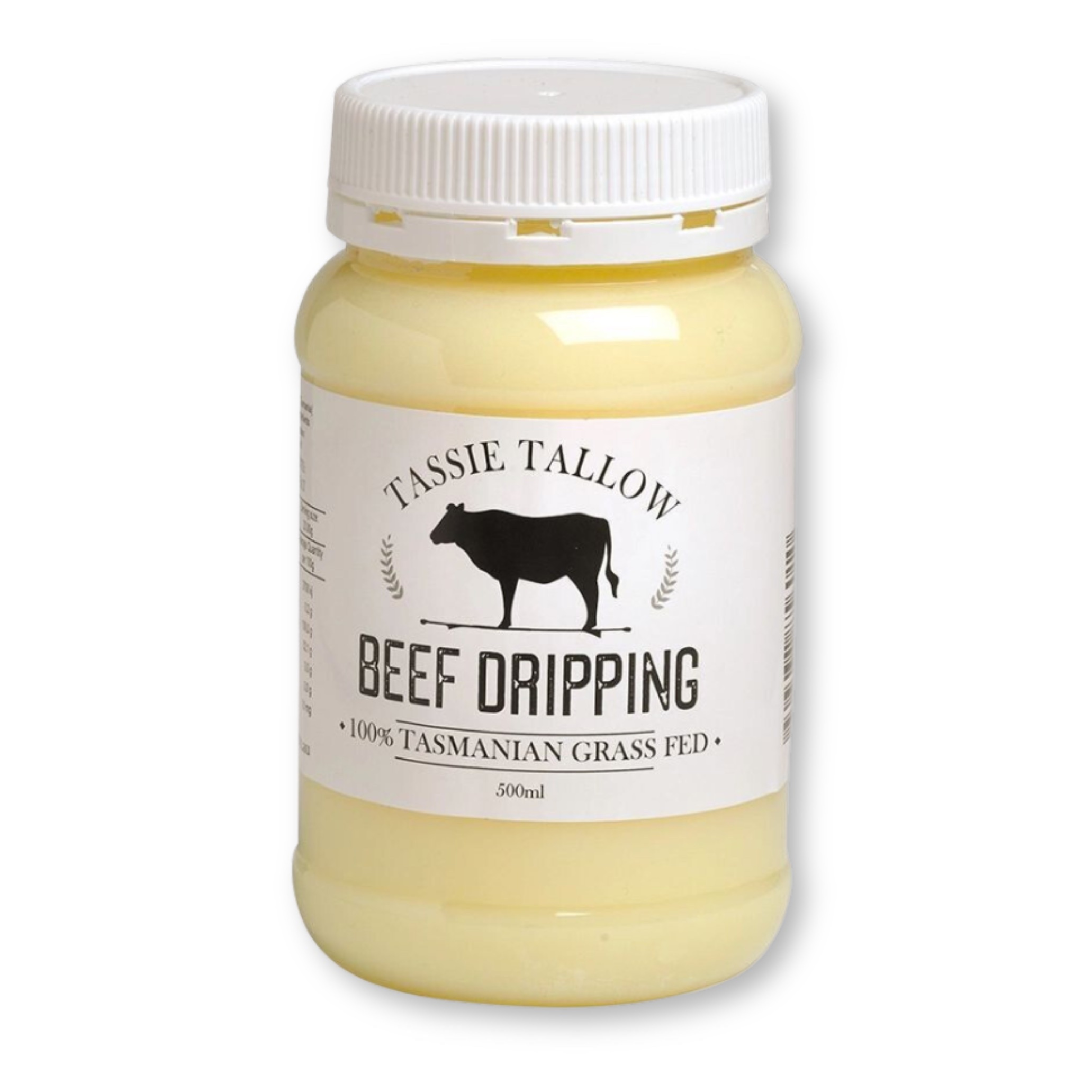 Tassie Tallow Beef Dripping 500ml
A soft and delicious fat to cook with, straight from the lush paddocks of Tasmania. You simply haven't had great fish and chips until you've fried them in 100% natural, organic and grass-fed beef dripping!
Read More
Notify me when back in stock
100% Pure Beef Fat made in Tasmania from the suet and fat of Tasmanian grass fed cattle. Almost 50% monounsaturated fats.
A soft and delicious fat to cook with, this Beef Dripping is perfect for high heat cooking - it has a smoking point of 210 degrees!

Tassie Tallow only source their beef tallow from small local producers. Each batch is made to order for us, so we you can guarantee the freshness of each jar. You won't be disappointed!
Suggested Use:
Fried and roasted foods such as fish and chips, and potatoes.
Storage:
Refrigerate after opening.
(TT-BD)
Size: 500ml
Serving size: 2 tsp
Servings per container: 50
Ingredients: 100% Premium Tasmanian Lard
| | |
| --- | --- |
| SKU | TT-BD |
| Brand | Tassie Tallow |
Customers Also Bought