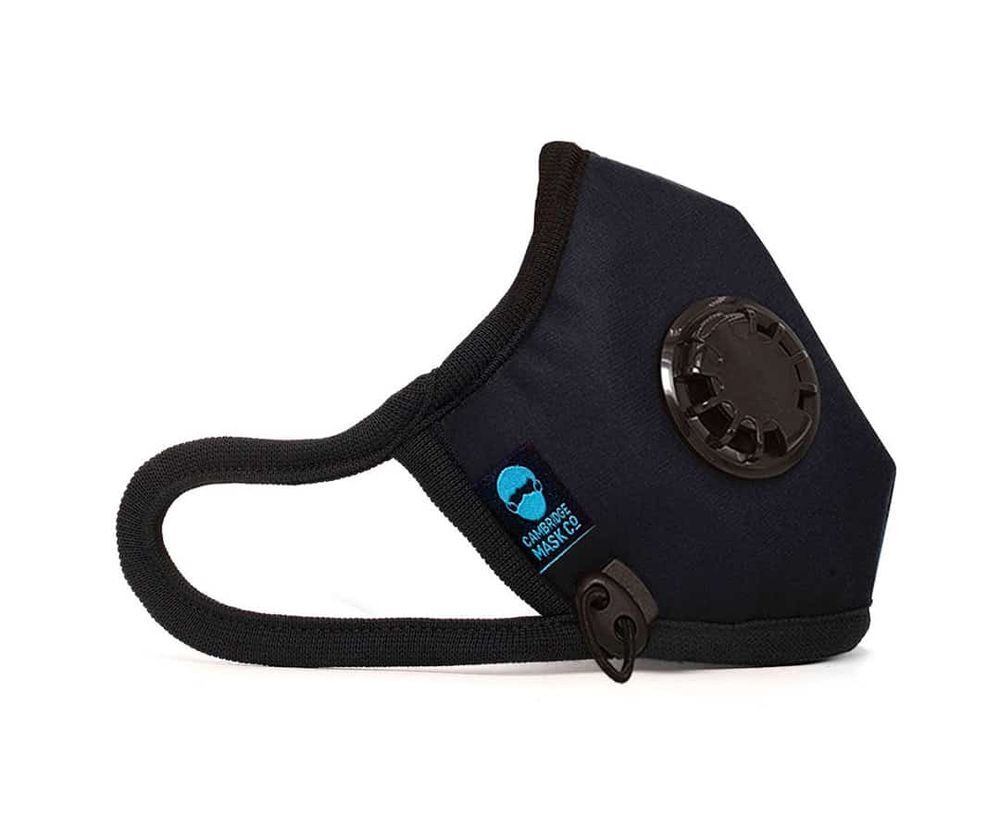 Cambridge Mask PRO - Churchill Protection from pollution, gases, bacteria and viruses
Made with lab-tested British Military Filtration Technology, the Cambridge Mask filters almost 100% of pollution, gases, bacteria and viruses.
Read More
Notify me when back in stock
The Cambridge Mask Pro is an excellent line of defense against the harmful effects of pollution. Unlike single use disposable masks, the Cambridge Mask is designed to last between 150 and 340 hours of use (average 220 hours) depending on how heavy the pollution levels are. Made with unique lab-tested British Military Filtration Technology, the Cambridge Mask filters almost 100% of pollution, gases, bacteria and viruses.
Perfect for travel, especially for air travel and for countries with heavy pollution.
Ideal for people at risk of respiratory diseases, living in or travelling to areas with high air pollution / smoke levels
Protection against harmful gases, odours, all PM; PM2.5, PM0.3, pollen, smoke, allergens and pathogens
Adjustable nose piece and soft straps for a comfortable fit
Available in 5 sizes suitable for the whole family (NB: The XS size does not have a valve due to the small size of the mask)
Filters are made in the UK and the masks are assembled in China
The PRO mask uses a unique triple filter system.
The first layer of the filter system catches larger pollution particles such as dust and PM10. It's then backed up by the Three-Ply Micro Particulate which stops nearly 100% of smaller particulate matter such as PM2.5 and PM0.3.
The inner filtration layer is made from 100% pure activated carbon cloth, originally developed by the UK Ministry of Defence for chemical, biological, and nuclear warfare protection.
The carbon filter is treated with silver to ensure 99% of harmful pathogens are removed and killed.
This multi layered filter system means the Cambridge Mask performs better and lasts longer than other masks on the market.
Superior Filtration
The Cambridge Mask Filters the following:
Particulate Matter (PM) including PM10, PM2.5 and PM0.3. These are the sort of particles you find in coal dust from power stations, diesel exhaust fumes, factory emissions and from construction works.
Gas based air pollution, including odours such as Volatile Organic Compounds (VOCs), Ozone, Benzathine, and Formaldehyde. These particulates you can find in petrol fumes, chemical emissions and from many industrial processes.
Viruses and bacteria.
Other airborne irritants or allergens such as dust, mould spores, some odours, pet allergens and pollen.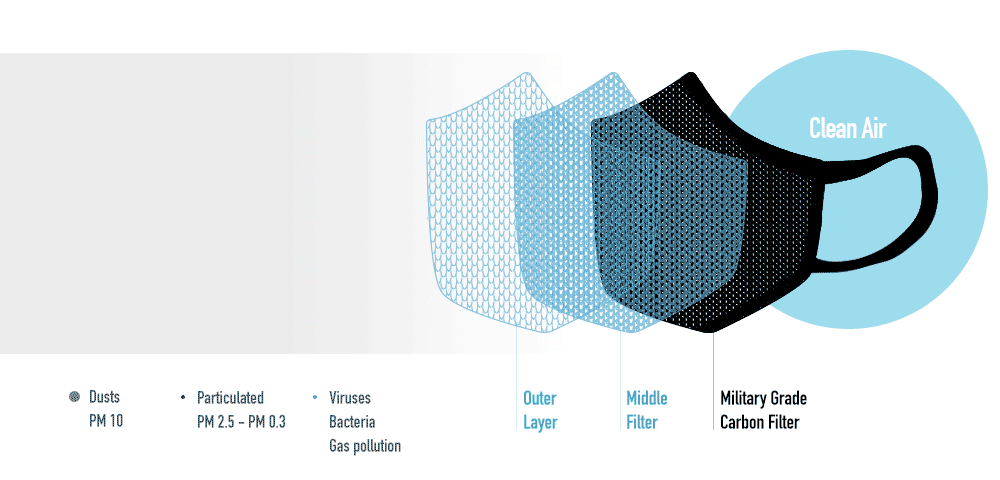 Independently Tested Filter
The Cambridge Mask PRO meet a wide range of tests to ensure they are effective and safe to use for the whole family:
✔ Certified as child safe under 14 U.S.C 1278a and CFR Parts 1370 1501 1500.53 and 1500.44 (Certified by Bay Area Testing Labs)
✔ EN149 standards for CE in the European Union (Certified by SAI Global and Apave Labs FR)
✔ 99.6% viral filtration efficiency and 99.7% bacterial filtration efficiency (tested by Nelson Labs USA)
✔ Particle Filtration Efficiency >98%
Long Lasting Filter and Washable Mask
After each use, we recommend gentle hand washing with warm water and soap or wiping the mask over with an alcohol wipe/sanitiser. Please do not submerge the mask in water for long periods of time or put in the washing machine. If you sneeze into the mask, simply wipe clean with an alcohol wipe or with a damp face washer and soap. After cleaning, please keep in the zip lock bag provided until next use.
The mask can be used up to 340 hours depending on the level of pollution it is exposed to. For the average customer this is around 3-6 months of wear.
A table is provided below:

How do I choose the correct fit?
Please use a tape measure and follow directions below. The weight guide below is particularly helpful. If you are unsure, or fall in between two sizes, we recommend erring on the side of larger rather than smaller.
1st. Measure from the middle of your nose to about a little over an inch under your chin, this would be your reference for the first number on our size chart.
2nd. Measure from right cheekbone to the left, for the width of the mask.
3rd. After measuring your face, please refer to our sizing guidelines pictured below.
Please choose carefully as once the product is opened we are unable to offer any exchanges or refunds for hygeine reasons.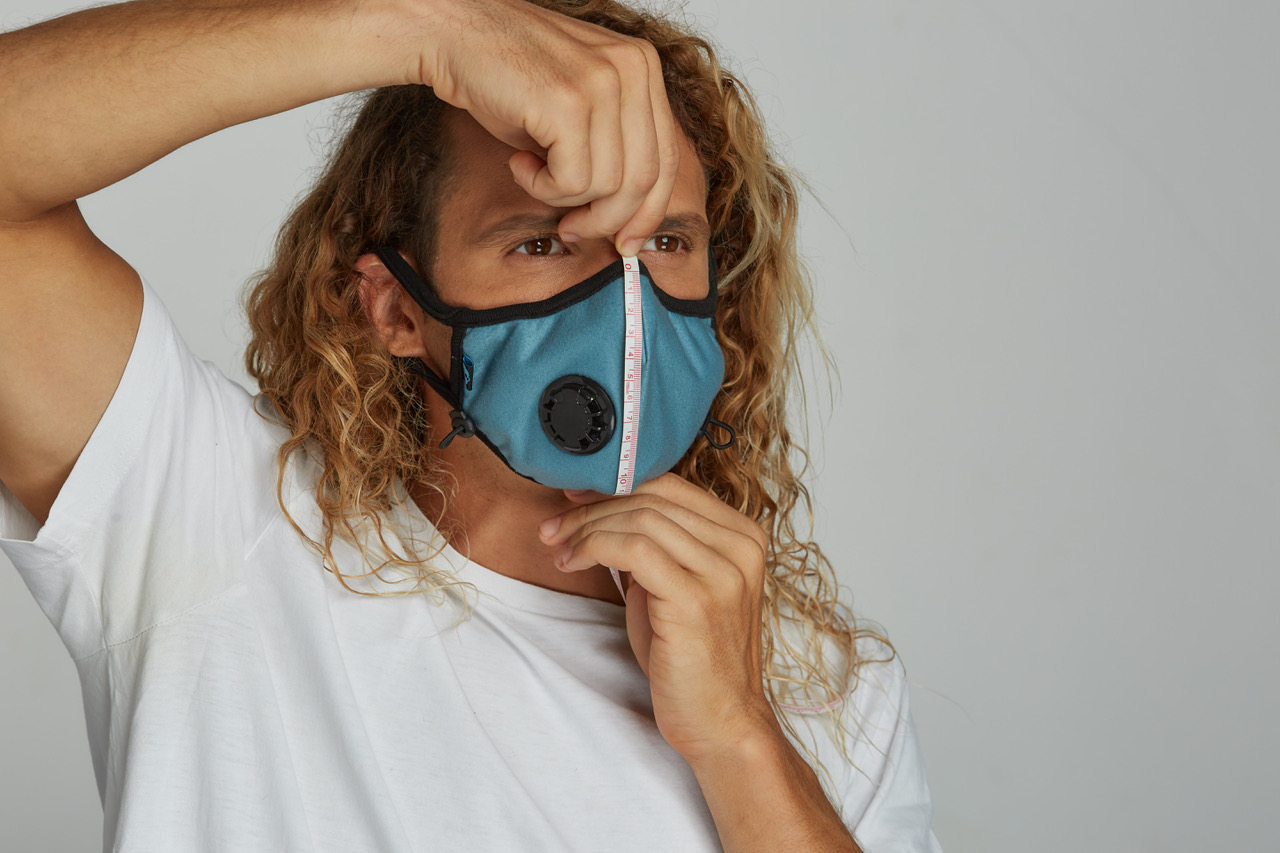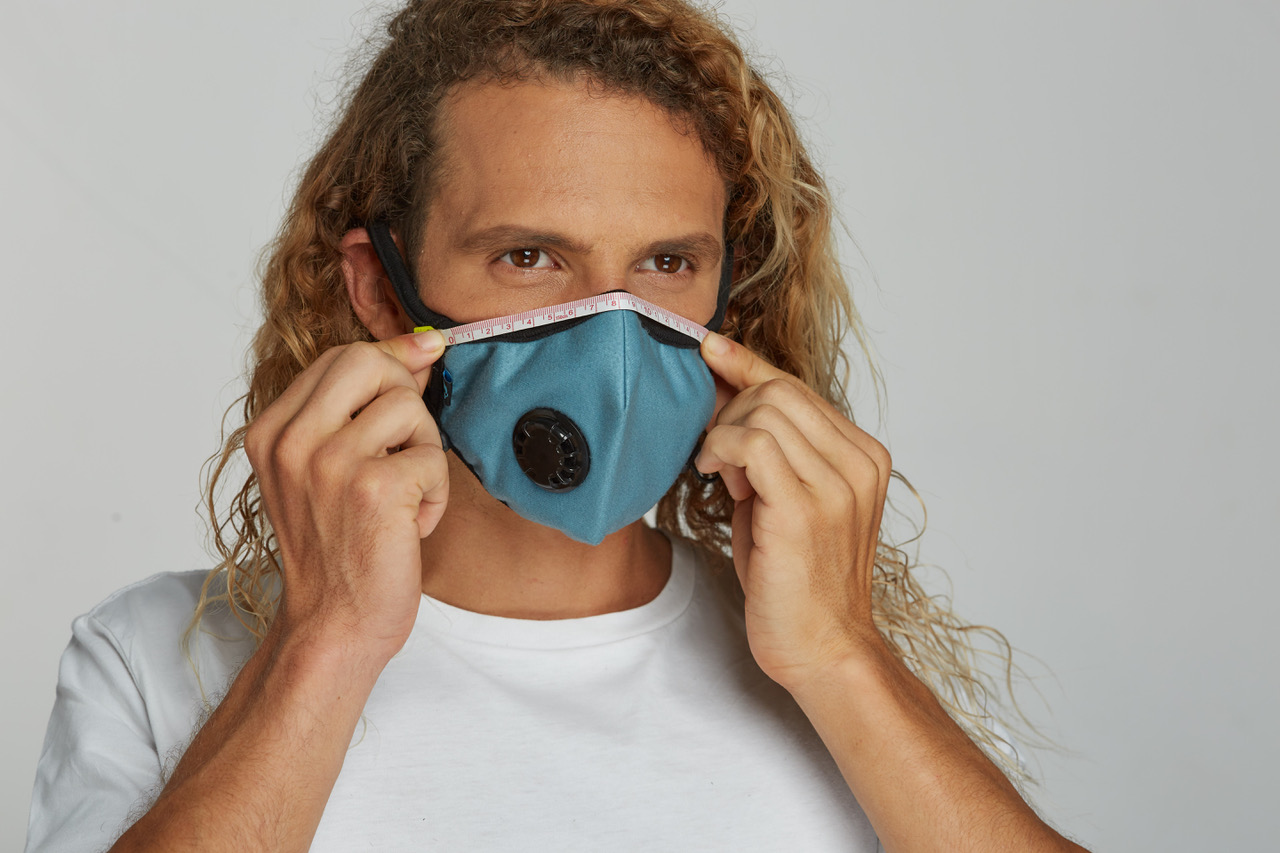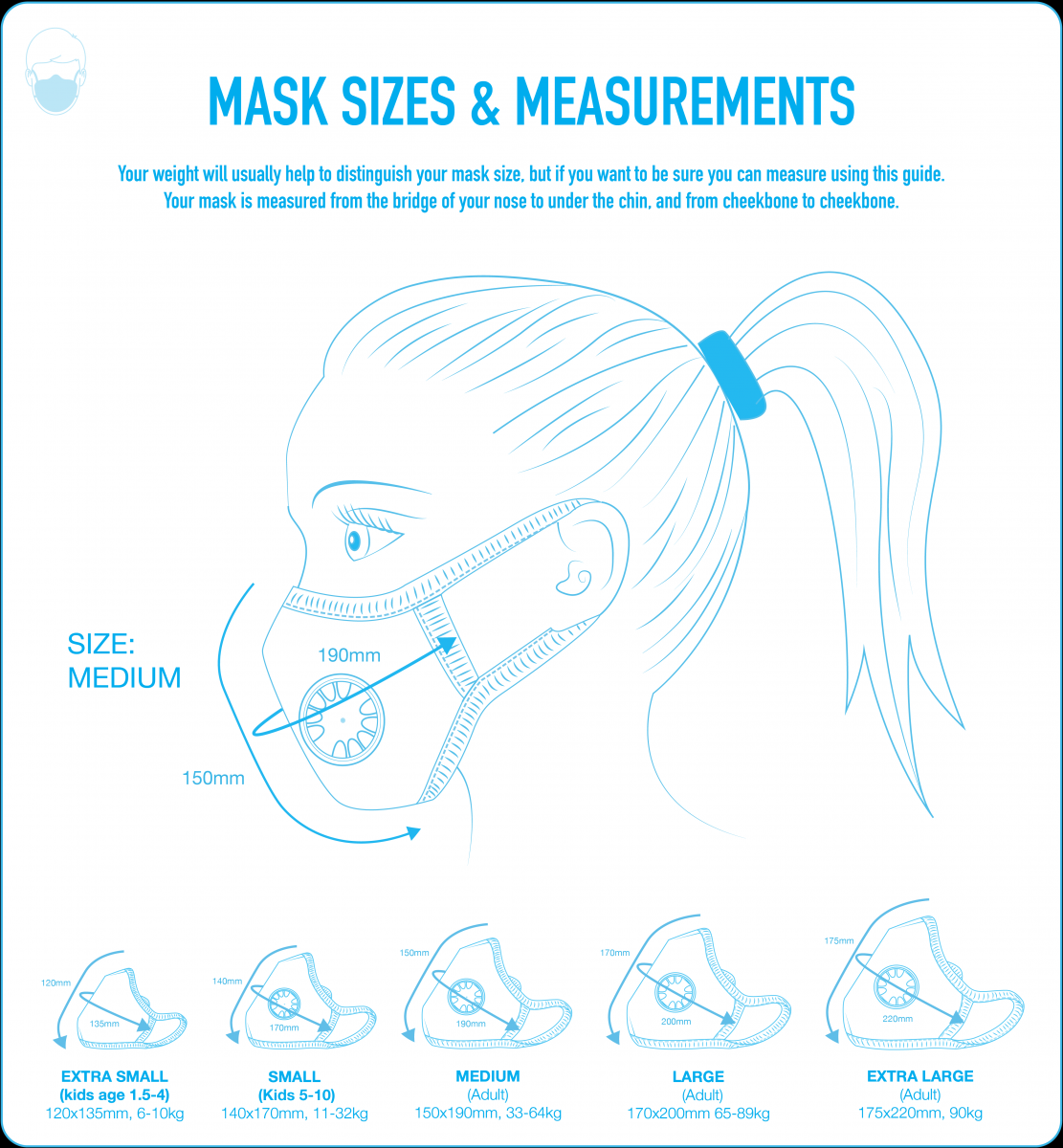 (CAM-CHURCH)
| | |
| --- | --- |
| SKU | CAM-CHURCH |
| Brand | Cambridge Mask Co |
Customers Also Bought