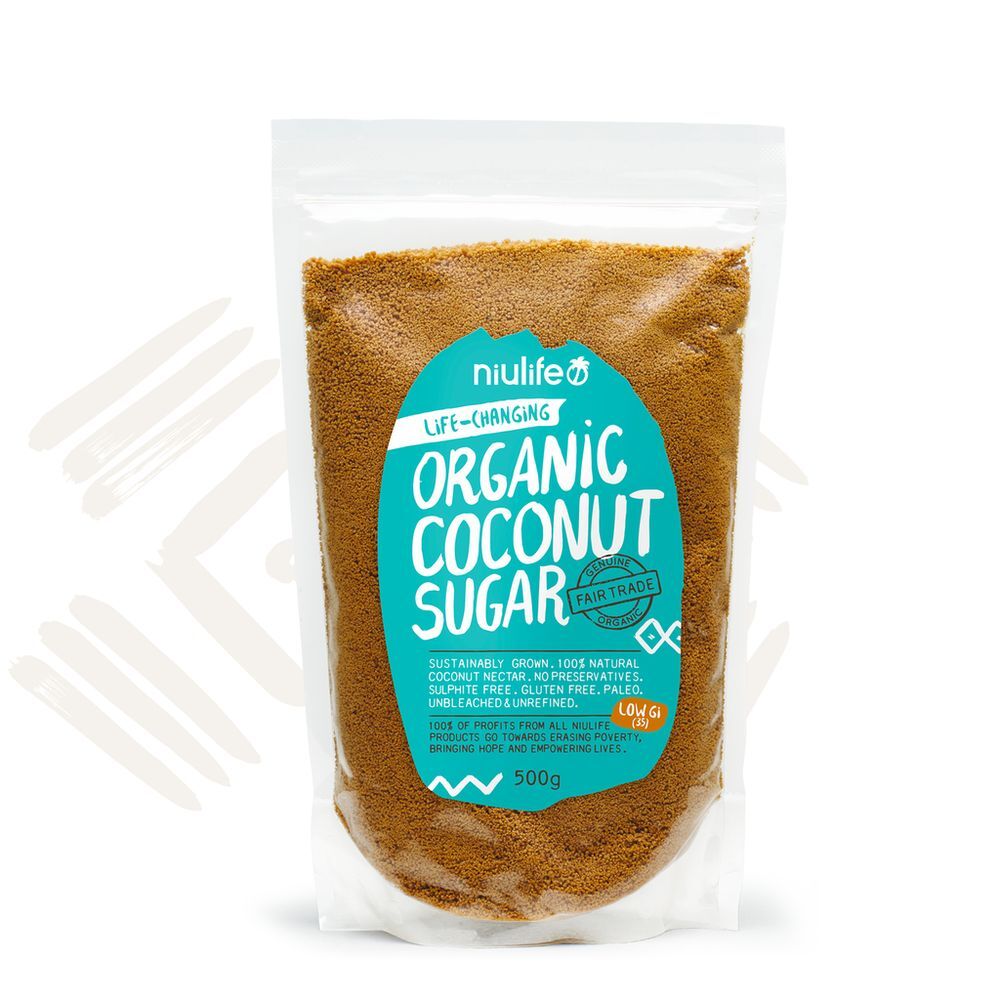 Niulife Coconut Sugar - Certified Organic 500g
With a rich caramel flavour this mineral rich, low GI (35) alternative to cane sugar is handcrafted from the sweet nectar of organic coconut blossoms.
Read More
Notify me when back in stock
Coconut sugar has been a traditional sweetener for centuries. It is processed naturally from the freshly harvested sap from the coconut tree.
Niulife Coconut Sugar has not had anti-fermentation agents such as lime, calcium hydroxide or sodium metabisulfie or additives such as sugar cane added during processing.
To make Coconut Sugar from the Coconut Nectar Syrup, the sap is boiled until it becomes increasingly more concentrated and sweeter right up to the point where the liquid has completely evaporated. When completely dry, sugar type crystals have formed that are approximately 85% sucrose, 3% fructose and 2% glucose (fructose and glucose are known together as invert sugars) with a light to dark brown color and the characteristic coconut sugar flavour.
This nutritious coconut sugar is an excellent healthy natural sugar substitute with a low Glycemic index (GI) of 35 and is a rich source of vitamins and minerals.
Suggested Use:
Simply use as a 1:1 sugar replacement in any recipe. Ideal for baking and beverages.
Storage:
Keep in a cool dry place.
(NIU-CS-500)
Size: 500g
Serving Size: 2 tsp (10g)
Servings per container: 50
Ingredients: 100% certified organic coconut blossom nectar
| | |
| --- | --- |
| SKU | NIU-CS-500 |
| Brand | NiuLife |
Customers Also Bought